Top 8 Movie Spots in Hong Kong
ART & CULTURE
22 July 2019
With its gleaming skyscrapers, bustling neon-filled streets, iconic harbour and rich history – Hong Kong has often been a set location for blockbusters to come to life. Follow the footsteps of famous actors and delve into iconic movie scenes here in Hong Kong!
Spot 1: Central-Mid-Levels Escalator
ChungKing Express (1994), All About Love (2010) and The Dark Knight (2008)
Did you know that the world's longest outdoor covered escalator system is here in Hong Kong? When it opened in 1993, it became an instant landmark for Hong Kong and film enthusiasts, with the 800-metre escalator featuring in iconic scenes from Wong Kar-wai's Chungking Express (the flat used in the second half of the film was located besides the escalator), Ann Hui's All About Love, among many others. A scene between Christian Bale and Morgan Freeman in The Dark Night even led to it being temporarily closed.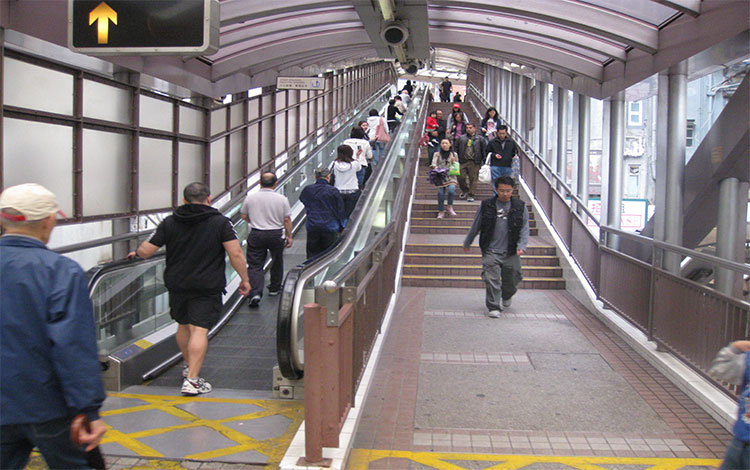 Spot 2: Two ifc, Central
The Dark Knight (2008), Lara Croft: Tomb Raider-The Cradle of Life (2003)
Standing 88 floors tall and measuring 420 metres, the Two ifc is a perfect representation of the modern face of bustling Hong Kong and has for this reason often been used in Hollywood blockbusters. Until recently it was the tallest skyscraper in Hong Kong and both Batman and Lara Croft launched themselves dramatically over the city from it in The Dark Knight and Lara Croft: Tomb Raider-The Cradle of Life. Get closer to the action by visiting Two ifc and climb up to the 55th floor to enjoy breathtaking views of Hong Kong.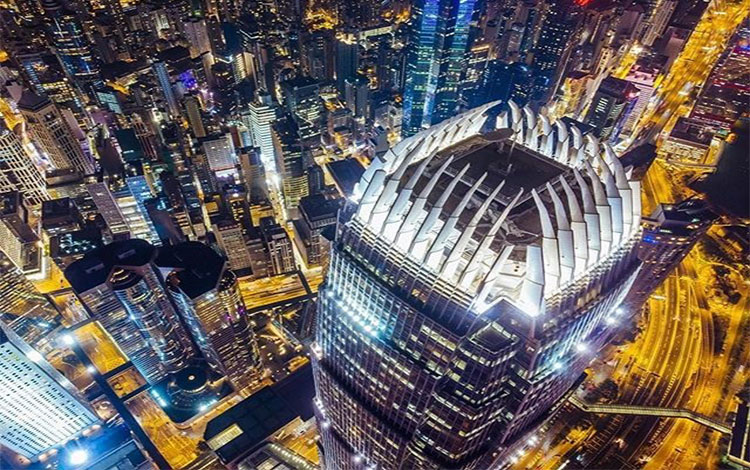 Photo Credits: DiscoverHongKong
Spot 3: Montane Mansion, Quarry Bay
Transformers: Age of Extinction (2014)
Here you will find 5 gigantic residential blocks dubbed by some as 'Monster Building' for their sheer size. The Montane Mansion's central courtyard has appeared in various music videos; fashion shoots and is more recently an Instagram hotspot. Its biggest exposure however came when the building and its surrounding streets were the chosen location for the climatic final battle in Transformers: Age of Extinction.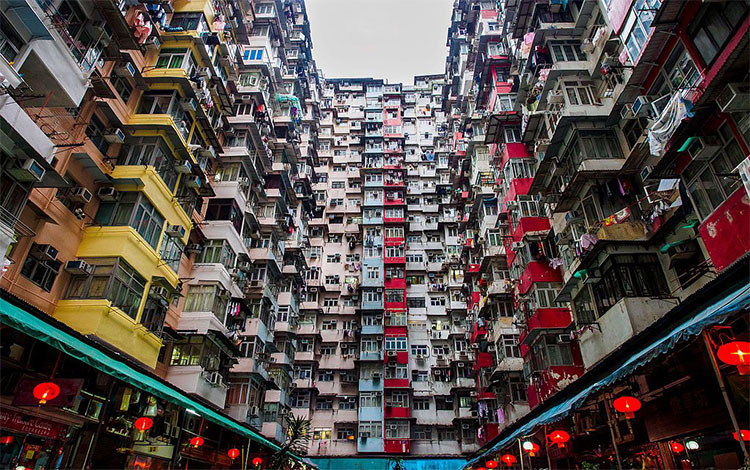 Spot 4: Jumbo Floating Restaurant, Aberdeen
The Thieves (2012), The God of Cookery (1996), Contagion (2011), Infernal Affairs II (2003), Enter the Dragon (1973)
The Jumbo Floating Restaurant is situated on a giant boat parked off the coast of Aberdeen and has become one of the most recognisable restaurants in the world. Since its opening it has been a popular filming location welcoming aboard a number of celebrities including Tom Cruise and David Bowie. South Korean blockbuster: The Thieves, Stephen Chow's The God of Cookery, Steven Soderbergh's Contagion and Infernal Affairs II have all featured this iconic floating restaurant. Local movie star Jackie Chan also began his journey to a mysterious island from here in the legendary movie Enter the Dragon by Robert Clouse.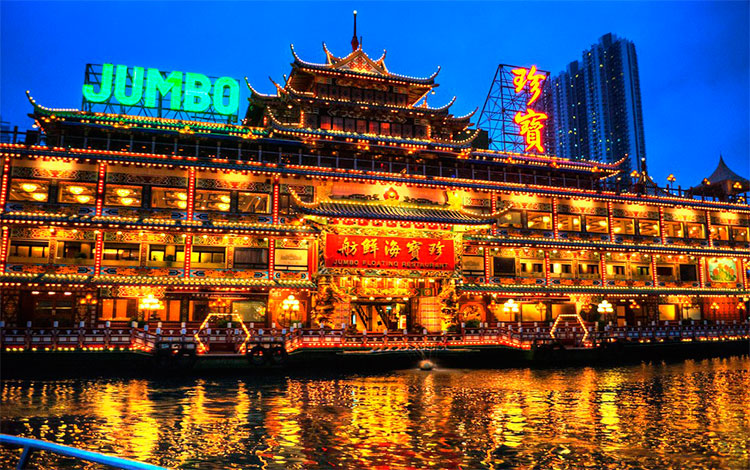 Spot 5: Wan Chai Wet Market
Push (2009)
The 2009 thriller Push by Paul McGuigan starring Chris Evans and Dakota Fanning was entirely filmed in the city making it a rarity among Hollywood productions in Hong Kong. The many sights featured include Wan Chai's wet market, just south of Johnston Road, near the MTR station. Apart from fresh produce, street vendors nearby sell flowers, lucky charms and cheap toys.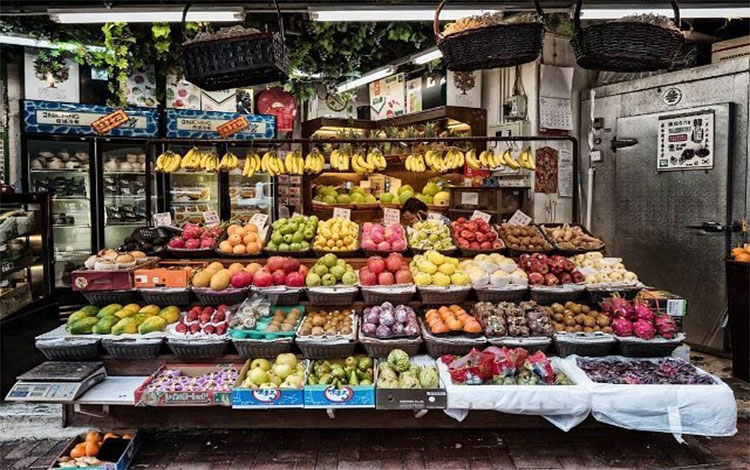 Photo Credits: DiscoverHongKong
Spot 6: Tsing Shan Monastery, Tuen Mun
Enter the Dragon, Robert Clouse (1973)
With a history dating back 1,500 years ago, the Tsing Shan Monastery is known as one of the most beautiful temples in Hong Kong. If you're looking for contrast to the hectic scenes of Hong Kong, this monastery located half-way up Castle Peak is definitely worth a visit. It is believed that it was here where Buddhism began in Hong Kong. Numerous scenes in Bruce Lee's classic Enter the Dragon were shot here including a motivational talk with Shaolin monk. You can even sit at the same unchanged concrete table as Bruce Lee did while admiring the spectacular views of Hong Kong.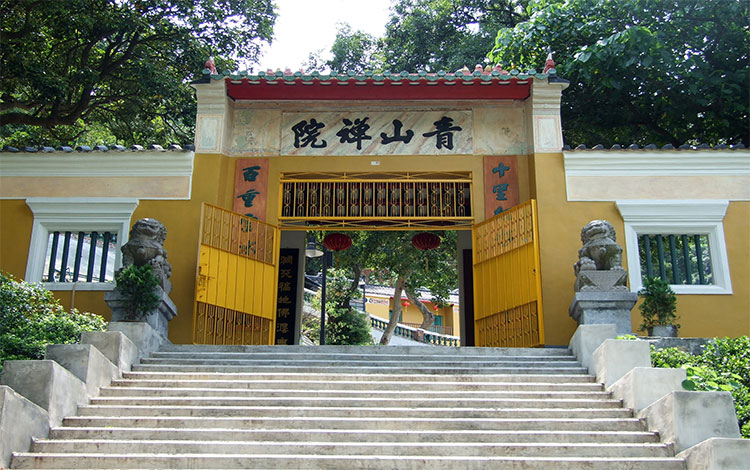 Spot 7: Star Ferry, Tsim Sha Tsui
The World of Suzie Wong (1960), Double Impact (1991), and many more…
With a history dating back to 1888, the green and white boats by Star ferry have become an iconic part of Hong Kong, offering unobstructed panoramic views of the city. Interestingly, it is also the oldest form of transportation in Hong Kong and an easy way to cross Victoria Harbour. The Star Ferry is where William Holden meets Suzie Wong, in The World of Suzie Wong as they cross the Victoria harbour to Hong Kong Island.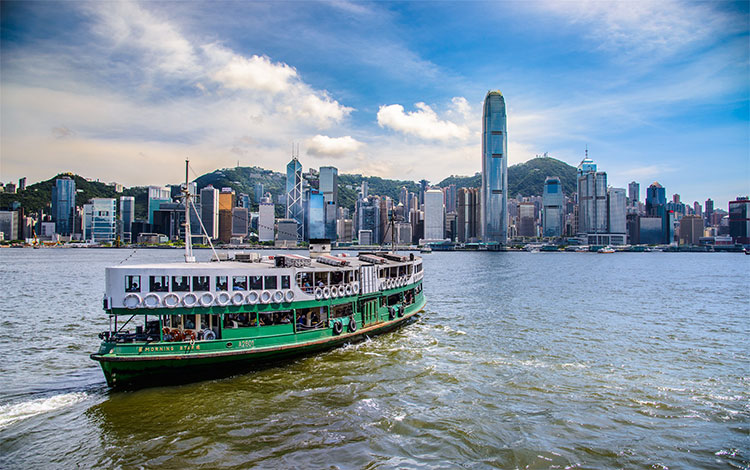 Spot 8: Gage Street, Central
Rush Hour 2 (2001), The Dark Knight (2008)
Follow the footsteps of Jackie Chan's co-star Chris Rock in Rush Hour 2 during his confused footsteps in Central District's Gage Street Day Market. During this scene he ends up having a lively encounter with a chicken vendor. Also, In The Dark Knight, this street can be seen in the background when Morgan Freeman and Christian Bale have a conversion. Visit Gage Street and explore dozens and dozens of local vendors with each stall having its own distinct specialty: meat, fish (both live and dead), eggs, vegetables, nuts, tofu, noodles, cakes, dried fish, fermented vegetables, and so on.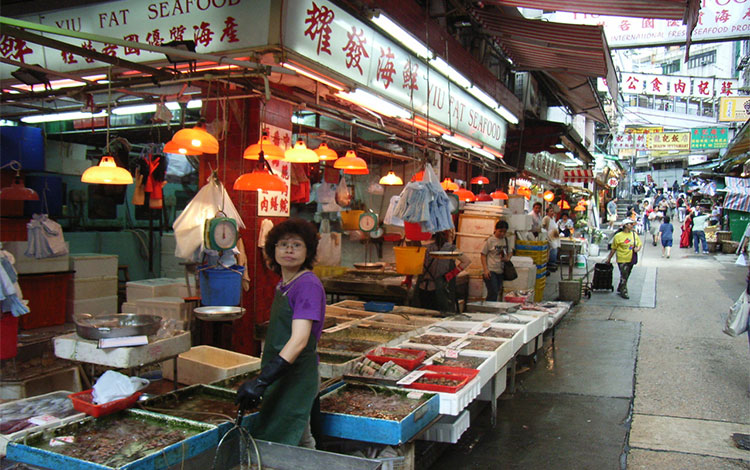 To view Hong Kong's MTR map, please click here.