Chef's Summer Recommendations
Executive Chinese Chef Paul Tsui is well versed in putting together exceptional Cantonese cuisine and his summer menu at Above & Beyond.
The new menu incorporates numerous bold flavours, giving traditional summer dishes a modern edge. The Steamed Japanese Bean Curd stuffed with King Crab and Minced Yunnan Ham presents Japanese King Crab, cooked in a flavour packed broth made from the crab's shell and stuffed inside smooth bean curd. At the final stage delicate and skilled deep frying gives a firm form to the bean curd which is placed in iced water before being presented in a reduction of the crab broth. Chef Paul's Wok-fried Diced Whole Abalone with Lily Bulbs and Asparagus in XO Sauce is a dish of layered flavours that are achieved through complex preparation and carefully slicing of the South African abalone.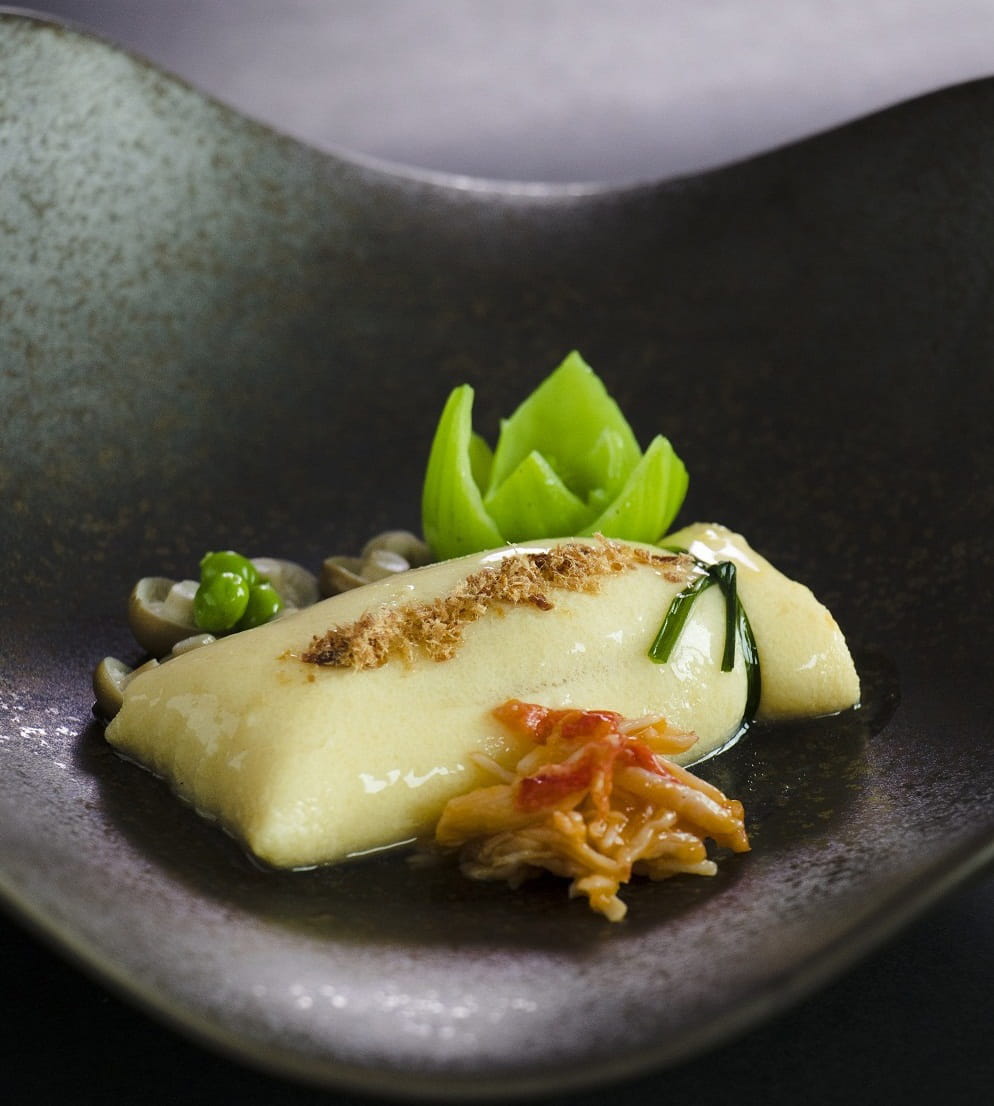 The Steamed Japanese Bean Curd stuffed with King Crab and Minced Yunnan Ham
ABOVE & BEYOND
Location: Level 28
Reservation: (852) 3400 1318
Opening hours: 11:00 - 14:30 & 18:00 - 22:30