회의 & 행사

회담이던, 회의던, 호화로운 개인 연회이든 간에 아이콘에서 완벽한 서비스와 맞춤형 음식과 최첨단 기술들을 세련된 장소에서 제공해드립니다.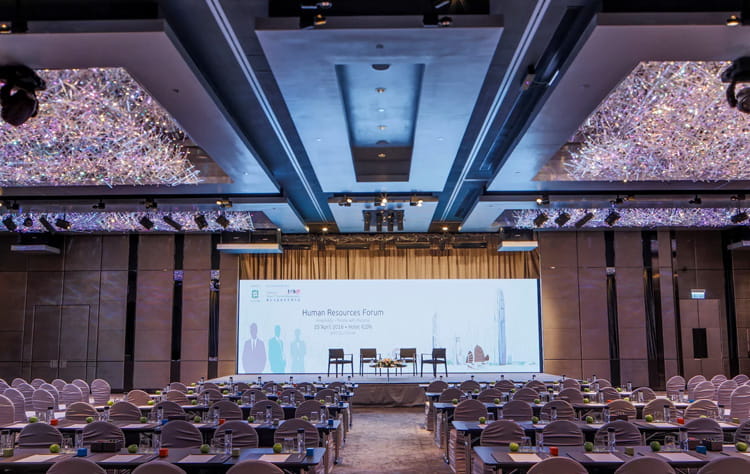 실버 박스 연회장
윌리엄 림이 설계한 실버 박스 연회장은 엄청난 장소를 제공합니다. 전통적인 샹들리에가 보이지 않는 대신 현대식의 전통 연회장을 최신식의 크리스털 유리들로 재해석하였습니다. 최첨단의 음향과 조명기구들과 각양각색의 음식들로 여러분의 행사가 호화롭게 이루어질 수 있도록 할 것입니다. 회사나 학업적인 행사로 조그마한 회의, 전시회, 또는 웨딩 연회나 기부 연회를 위해 조그마한 장소들로 나눌 수도 있습니다.

Hold meetings and events before 29 August, 2019 to enjoy a special price including refreshments and lunch, click HERE to find out more.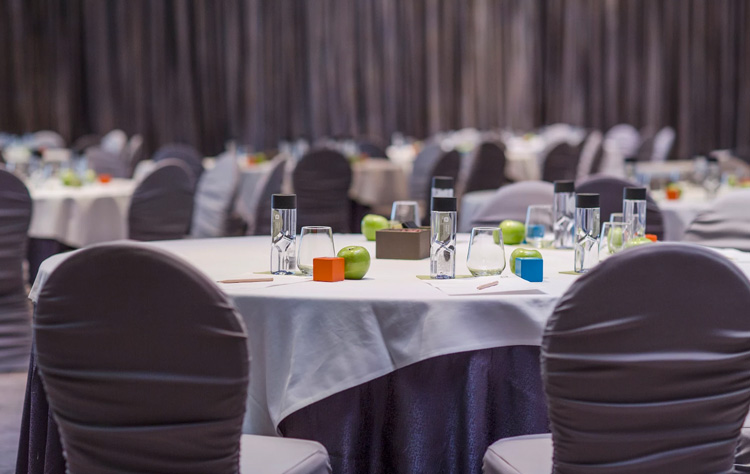 회의장
대연회장의 메인 홀은 높은 천장과 함께 최대 500명까지 수용 가능한 극장 스타일의 회의 같은 다양한 회의 또는 행사들을 주최할 수 있습니다. 연회장에는 많은 종류의 최신 시청각 장비와 조명들이 완비되어 있고 유선과 와이파이 인터넷을 제공하고 있습니다.
더 자세히 알고 싶으신가요?