The Market
홍콩의 가장 유명하고 인기 있는 레스토랑 중 하나로 The Market의 오픈 키친은 각 나라에서 온 요리사들이 직접 요리한 전채 요리와 락사, 카레와 구이 요리 등을 포함한 국제적인 요리의 뷔페로 세계를 한 접시에 담았습니다.
The Market은 아시아와 유럽의 생동감 넘치고 식욕을 돋우는 냄새를 풍기는 풍부한 음식이 있는 상징적인 시장들로부터 영감을 받았습니다. 9년 연속 홍콩 내 가장 인기있는 맛집 가이드 'Open Rice' 선정 홍콩 베스트 뷔페를 수상한 'The Market'에서 뷔페을 즐겨보세요.
델리카테슨, 생선회와 스시를 포함한 별도 구역에서는 홍콩, 동양과 서양 요리, 숨 막히는 디저트를 여러분들을 위해 준비하였습니다. 특별한 날을 맞으시는 분들을 위해서 The Market의 프라이비트 다이닝 룸은 최대 15명까지 편안하게 앉아서 즐기실 수 있으십니다. 콘란 & 파트너스는 홍콩의 시장에 영감을 받아 The Market을 디자인했습니다. 시장 스타일의 음식점 특징은 오픈 키친과 부드러운 느낌, 그리고 야외 테라스에서는 편한 소파와 열대 식물들로 휴식을 즐기실 수 있습니다.
정보
장소
: 2층
예약
: (852) 3400 1308
이메일
: book.restaurant@hotel-icon.com
영업 시간
: Breakfast: 6:30am – 10:30 am
: Lunch/Brunch: Mon – Fri: 12:00pm – 2:30pm
Sat,Sun & PH: 11:45am – 2:30pm
: Afternoon Tea: 3:00pm – 5:00pm
: Dinner: 6:30pm – 10:00pm
: Takeaway: 11:00am – 8:00pm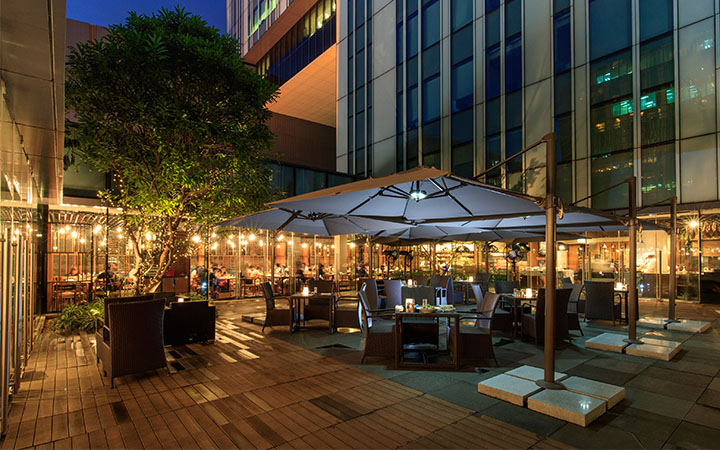 Service Updates
According to Government regulations, The Market can now host up to 12 persons per table!
Committed to our "We Love to Care" service philosophy, the below safety measures* are implemented to keep peace of mind while dining with us:
• All catering staff members from all dining venues have received two doses of COVID-19 vaccine, plus an interval of 14 days after the second dose.
• From 30 April 2022, persons aged 12 or above, (except under exempted scenarios listed in Cap. 599F) must have received at least second dose of COVID-19 vaccine before entering the dining outlets and must present their "vaccination pass".
• Reinforced temperature checks before entering dining venues remain to be required for everyone's safety.
• Visiting records using the Leave Home Safe app are required before entering any dining premises.
*All requirements for catering operations are subject to HKSAR Government regulations.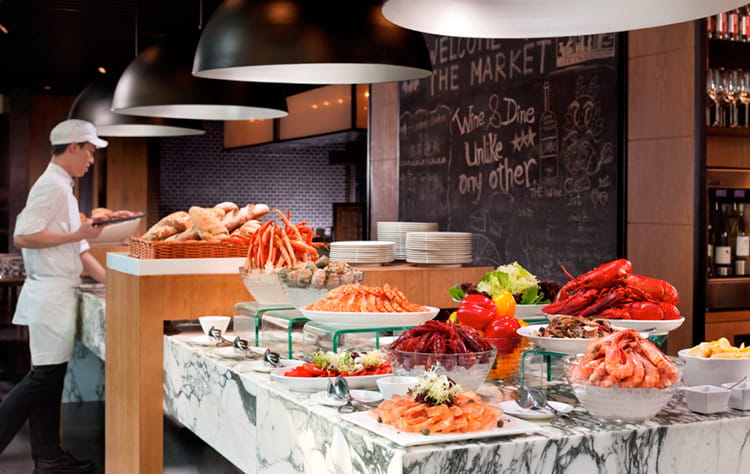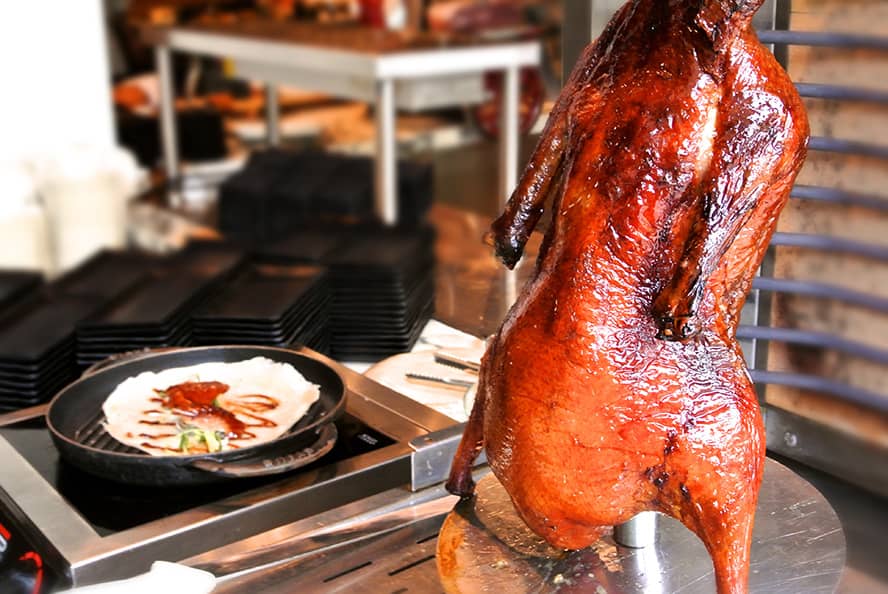 저희의 요리
일곱 개의 오픈키친에서 펼쳐지는 마스터 셰프들의 세계 각국의 요리 향연으로 눈과 입을 만족시켜 드립니다. 중식, 일식 요리들과 더불어 태국, 말레이시아 등의 동남아 퀴진의 특색있는 메뉴를 경험해 보십시오. 신선한 해산물과 세계적으로 유명한 두리안 디저트 등 특색있는 로컬 요리도 만나 보실 수 있습니다.
WHAT'S ON