How to Bargain like a Pro: Negotiation Tips in Ladies Market Hong Kong
ICON-GUIDE
November 2019
Hong Kong is a shoppers' paradise - if you can't find something here, it probably doesn't exist!
If you're in town to buy inexpensive goods, the Ladies Market is for you. With a whole street of quirky and localized
souvenirs located in the middle of Mong Kok, you can go for a last-minute shopping spree for your friends and family without breaking the bank.
We'll let you in on an open secret: while the goods may be cheap, the vendors are expecting you to haggle!
While you can certainly pay full price, half the fun is in bartering for the item.
Read on for more negotiation tips to get the best deals, and what to expect at the Ladies Market in Hong Kong.
What to Expect at the Ladies Market Hong Kong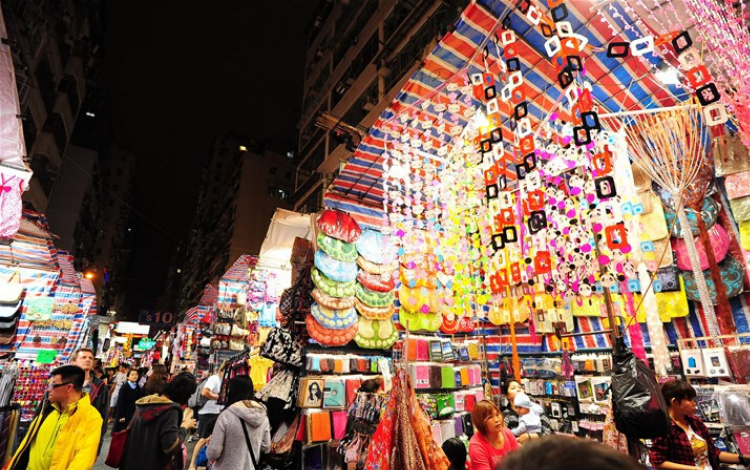 The Ladies Market in Hong Kong is comprised of many independent sellers on Tung Choi Street, so opening hours may vary from stall to stall. As a rule of thumb, stores are usually open every day of the year by noontime. Although not officially a night market, the Ladies Market is generally open until 10 pm, with some staying open later on Friday or Saturday nights.
Despite being called the "Ladies Market", there are plenty of options for men such as leatherware, clothing, and economical timepieces. Teenagers and children also may enjoy the market as there are various toys, gadgets, and other novelty items for sale. The stalls are small in size and you can find the latest trends here due to the high turnover rate of goods. Don't wait too long to make a purchase, if you see something you like, chances are it will be gone soon. Exceptions to this rule are the traditional Chinese garments, cushion covers, and Hong Kong souvenir t-shirts.
Pro tip: Make sure you walk the whole length of the market and make mental notes as of the prices and items for sale before buying it. You can often find a better deal for the exact item down the road!
You can find enthusiastic shopkeepers in every corner of the street ready to strike up a conversation, but make sure you read the following negotiation tips to get the most bang for your buck.
How to Bargain and Other Negotiation Tips for Hong Kong
Negotiation Tip #1: Assess the situation to see if bargaining is appropriate.
Although you could ask if promotions or discounts are available, bargaining is not accepted at department stores or well-established stores. However, you could try your luck at smaller stores. At the Ladies Market and many street markets throughout Hong Kong, it is not only acceptable but expected that you barter. If you spot something you like but unsure if the price is fixed, you could start the process by showing interest in an item and say the price is too high. If the merchant responds by making a better offer, they have given you a clue that they are overcharging and there is room for haggling.
Negotiation Tip #2: Start low.
Figure out what the locals pay and visit a few stores before settling on one. Prices can differ between stalls at the same market. Depending on the clientele, the price can vary even at the same stall! Locals tend to pay a lot less than the price offered to tourists. You can begin the bargaining process by stating a price that is lower than what you are willing to pay for. As the vendor will try to push for a higher price, it is always best practice to start low.
Negotiation Tip #3 Take your time and be prepared to walk away.
Take it easy and don't rush the process. Don't accept the first counteroffer from the seller. If there are several things you want to buy from the same vendor, try asking for further discounts. Merchants are more willing to accept a lower price at the end of the day when they are about to pack up.
If the final asking price is nowhere near what you are hoping for, the last trick in the book is to walk away. Only do this if you are prepared to go home without the item, as there is a potential for it to backfire. Tell the vendor the final price you'd be willing to pay, and then slowly walk away to give them time to act. If the vendor does not call you back, walk away. It's all part of the fun!
Ready to try your hand at bargaining? Here are the prices you can expect to pay at the Ladies Market Hong Kong:
In general, expect sellers to give a 20 or 30% discount, and sometimes up to 50% if you buy in bulk. Acceptable prices for trinkets, accessories, bracelets, earrings, fridge magnets are $10 and up, depending on the material and design. Backpacks and handbags may start as low as $50. Prices for traditional Chinese souvenirs vary from vendor to vendor, but umbrellas, cushion covers, and fans can go as low as $25
Standing 88 floors tall and measuring 420 metres, the Two ifc is a perfect representation of the modern face of bustling Hong Kong and has for this reason often been used in Hollywood blockbusters. Until recently it was the tallest skyscraper in Hong Kong and both Batman and Lara Croft launched themselves dramatically over the city from it in The Dark Knight and Lara Croft: Tomb Raider-The Cradle of Life. Get closer to the action by visiting Two ifc and climb up to the 55th floor to enjoy breathtaking views of Hong Kong.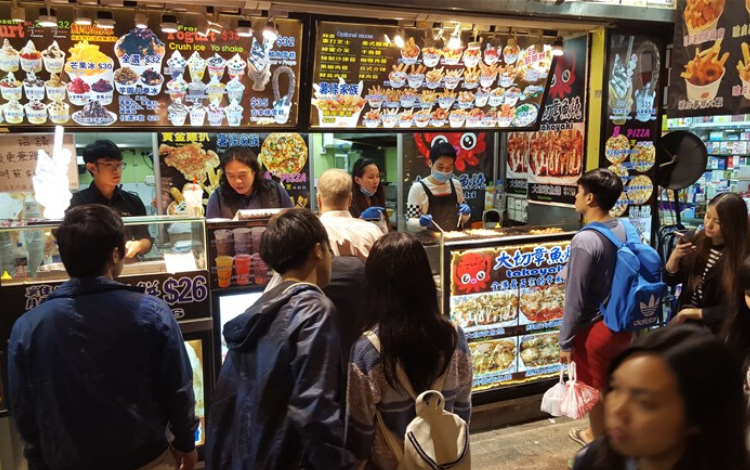 We also recommend keeping an eye out for delicious Hong Kong street food on the roads of Mong Kok for the quintessential Hong Kong experience. Or if you prefer a fine dining restaurant with authentic Cantonese cuisine, make sure to reserve a table at Above & Beyond, Hotel ICON's award-winning restaurant with stunning views of the city. Happy bargain hunting!
To view Hong Kong's MTR map, please click here.
No copyright infringement is intended