GREEN PRACTICES AT HOTEL ICON
We work with employees and guests to ensure green practices are in place hotel-wide to minimize the environmental impacts of our hotel operations and the carbon footprint of our guests. Our efforts on the social side of sustainable travel also help local community and NGOs. We're excited to share our eco-initiatives.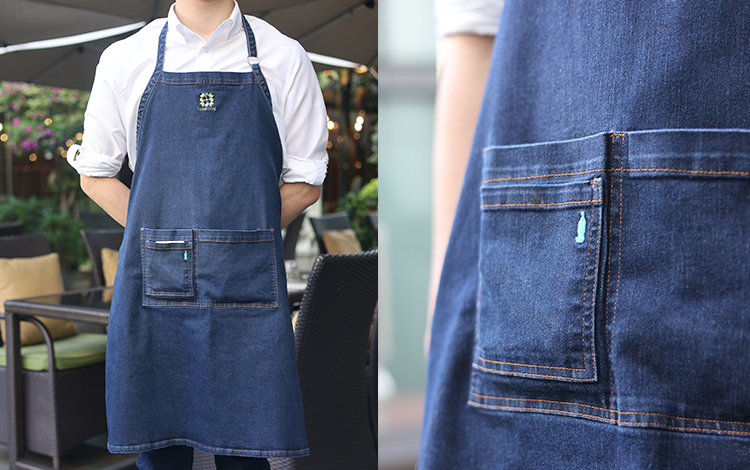 SUSTAINABLE UNIFORM SOLUTION
Fabrications: We have replaced existing uniforms with a solution that includes certified recycled fabrics and certified fabrics made from recycled plastic bottles. By using recycled polyester instead of regular polyester it saves the environment further by reducing carbon footprint from the manufacturing process; using significantly less energy and water consumption, thus creating much lower CO2 emissions.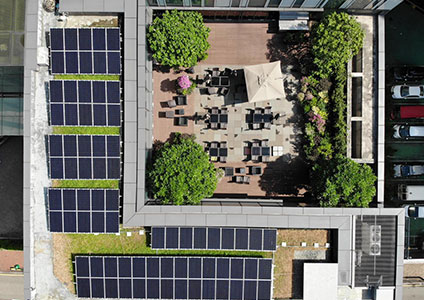 Green energy with solar panels
We switched the entire The Market restaurant over to green energy with solar panels. We already installed solar panel to power our Vertical Green wall since 2019 reducing our footprint by the equivalent of taking 165 gasoline cars off the road for a year, planting sixteen thousands trees.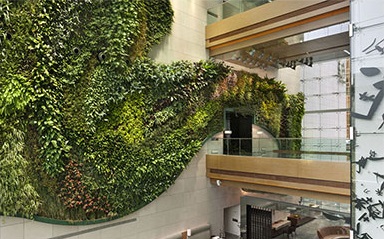 ASIA'S LARGEST INDOOR VERTICAL GARDEN
Fitting in with our green hotel concept, greeting our guests in the lobby, we are home to over 8,603 plants with 71 species that grow in the vertical garden.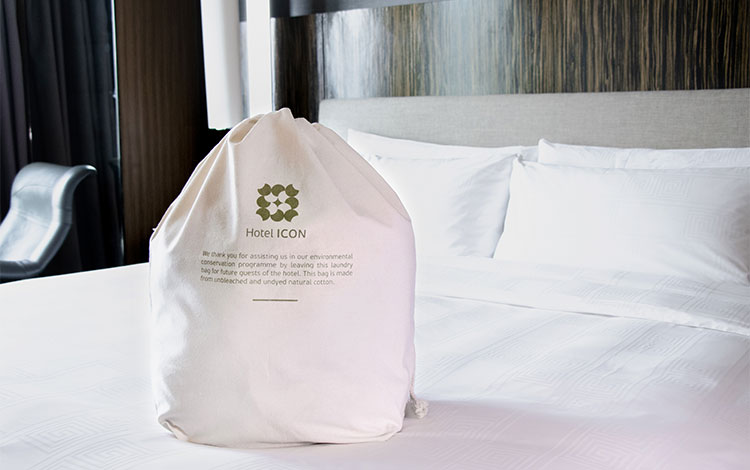 100% COTTON LAUNDRY BAG
In April 2019, Hotel ICON will be bidding goodbye to plastic laundry bags. Hotel guests will instead be offered eco-friendly laundry bags, made 100% from cotton.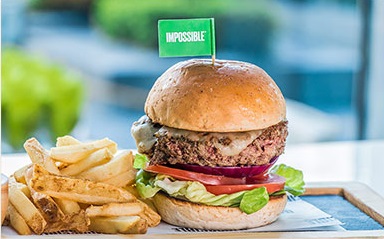 FIRST HOTEL IN ASIA TO LAUNCH IMPOSSIBLE™ BURGER
We are the first hotel in Asia to launch the IMPOSSIBLE™ Burger, a sustainable plant-based burger that is a game-changer for the food industry in conserving and protecting our planet. The best thing is it uses 74% less water, generates about 87% fewer greenhouse gases, and requires around 95% less land than conventional ground beef from cows.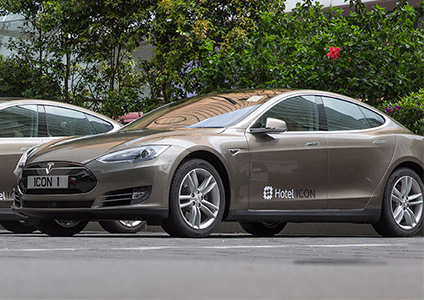 100% Electric Transportation
We have further reduced our carbon footprint by moving to 100% electric transportation with Hong Kong's first electric hotel shuttle bus, 3 Tesla model S and a BMW i3. Our groundbreaking electric vehicles sit perfectly with our philosophy of running a property that is sustainable wherever possible.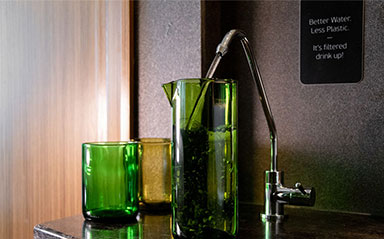 Filtered Drinking Water Tap and Recycled Glassware in Guestrooms
Water tastes better when less plastic is involved. Sustainability-minded Hotel ICON is reducing the use of plastic water bottles by installing an Ultra Filtration & Purification Drinking Water System, and having recycled carafes and glassware readily available to guests in guestrooms.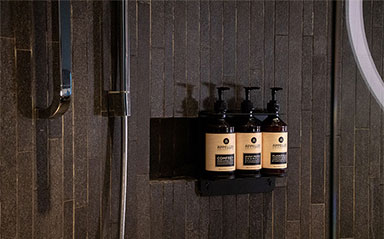 In-shower Dispensers to Replace Individual Bottles of Shampoo, Conditioner, and Soap
The hotel has also installed in-shower dispensers for shampoo, conditioner, body and hand wash, to replace individual bathroom amenities in its guestrooms. The dispensers feature products from APPELLES, a premium Australian skincare brand.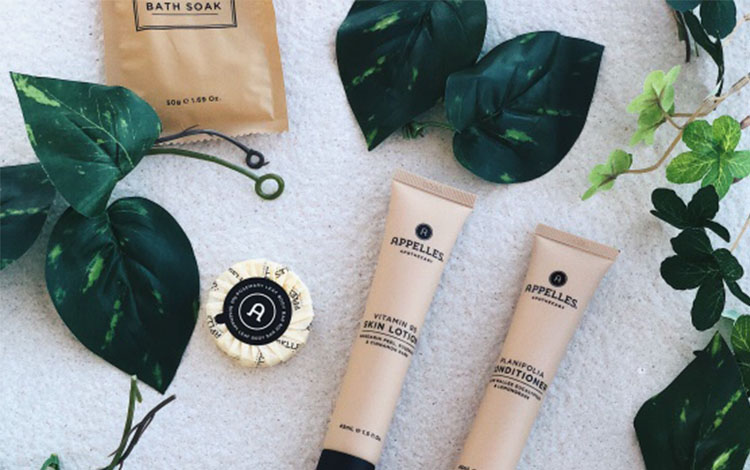 Bathroom Amenities with Organic Ingredients, Biodegradable Packaging and Animal Cruelty Free
With certified organic ingredients, biodegradable packaging and animal cruelty free, APPELLES products is ICON's choice are the brand is kind to the environment as they are to our guests. Apart from using certified organic and natural ingredients, APPELLES products are also paraben-free and contain no artificial colouring.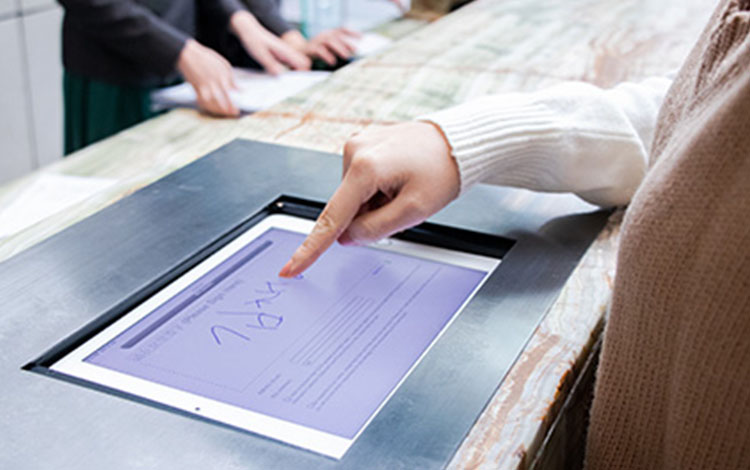 Paperless Check-in and Recycling
We try to minimise the amount of paperwork by using paperless check-in. It is not only speedy, it saved 40 trees last year! We also recycle our garbage, including glass and plastic bottles, paper and aluminium cans.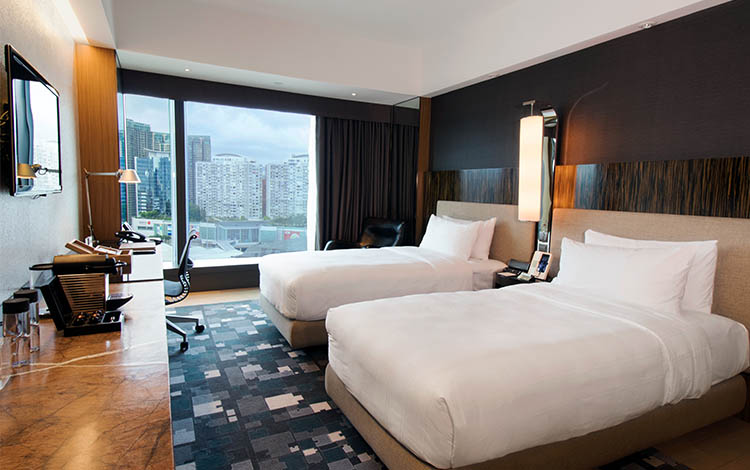 Energy Saving
We cut CO2 emissions and save energy consumption by using water cooling systems instead of air to chill our plants. We also use what would be waste energy to pre-heat water for our swimming pool and our guest rooms by using a heat pump. We try to maximise the use of natural lighting by choosing to use LED lights and by installing sensors to know when to switch off lights and electric functions when the space is not being used.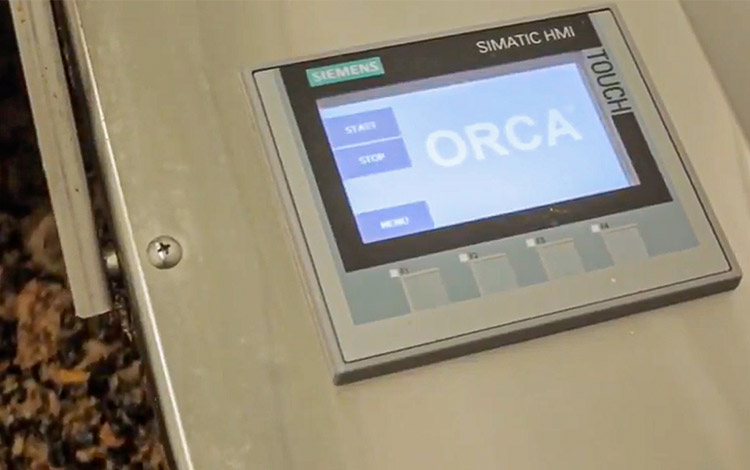 First Hotel in Asia to Turn Food Waste to Water
Did you know that Hotel ICON turns food waste into water? A trendsetter in the travel industry with a strong dedication to environmental practices, Hotel ICON is the first in Asia to implement ORCA technology. With the implementation of ORCA, Hotel ICON diverts 285 tonnes of food waste per year from landfills, recycles 135,000 liters of water per year, reducing garbage diesel fuel usage and its CO2 emissions.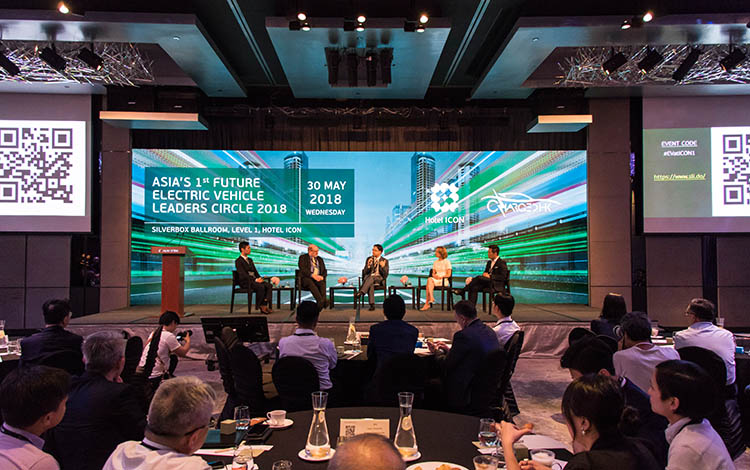 Electric Vehicle Conference
Hotel ICON organised Asia's 1st Future Electric Vehicle Leaders Circle 2018, where we brought experts in electric vehicles and leaders in the hotel industry to discuss the viability of EV as hotel transportation and to promote sustainability in Hong Kong.