ANGSANA SPA IN HONG KONG

Location:
Level 9
Opening hours:
12:00nn - 10:00pm
Click to learn more about the operation and service updates here.
Tired of working, shopping or journeying?
Take time out to discover your balance at one of the best Hong Kong spas – the Angsana Spa Hotel Icon.
Pamper yourself - or let us pamper you - in the magnificent Angsana Spa, the award-winning sister brand of Banyan Tree Spa. Angsana Spa will make your Hong Kong massage and relaxation experience unforgettable with our special features and signature treatments. We focus on treatments using natural ingredients and aromatic touches. Calm your mind and draw in the serenity of your surroundings. We welcome guests with a footbath and complete your experience with some post-treatment time to shed the cares of the world over a herbal drink and refreshments. All Angsana Spa treatments come with a complimentary 30-minute Calm Time of refreshments and relaxation. Enjoy the difference at Angsana Spa. We look forward to pampering you.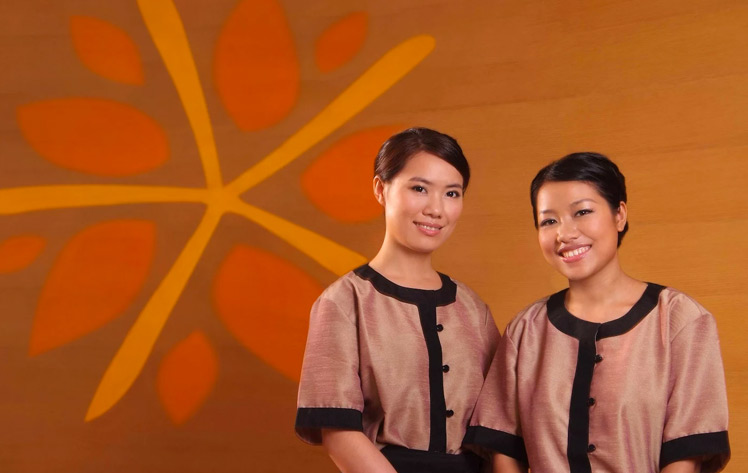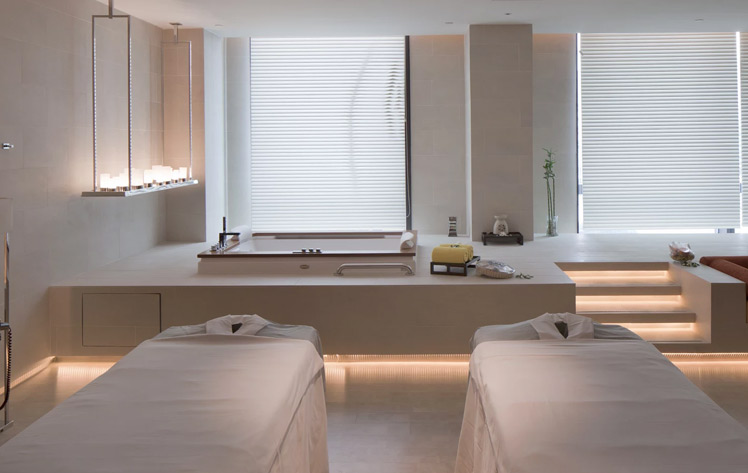 ADDITIONAL FEATURES
VIP treatment rooms
Unique blended massage oils by Angsana
Body care with aromatic bath
Special scented candles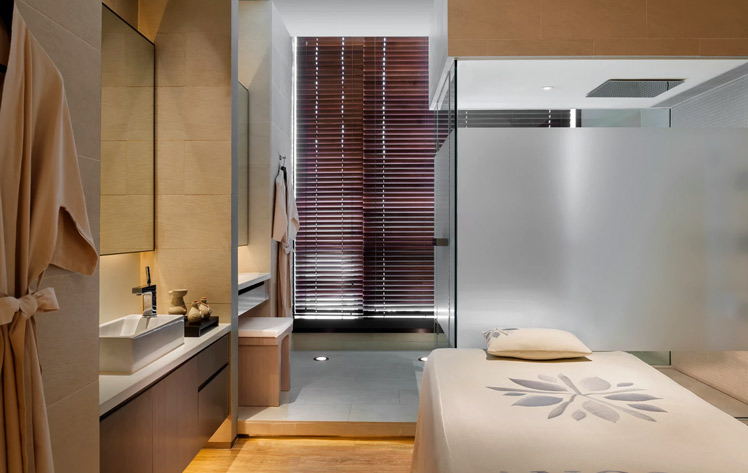 VIP TREATMENT ROOMS
Our spa in Tsim Sha Tsui offers a wide selection of beauty, health and massage treatments with guests pampered in four contemporary, private treatment rooms (2 double & 2 singles) that are complemented by a fully equipped health club. Treatment rooms include jacuzzi tubs, private bathrooms, and separate shower rooms.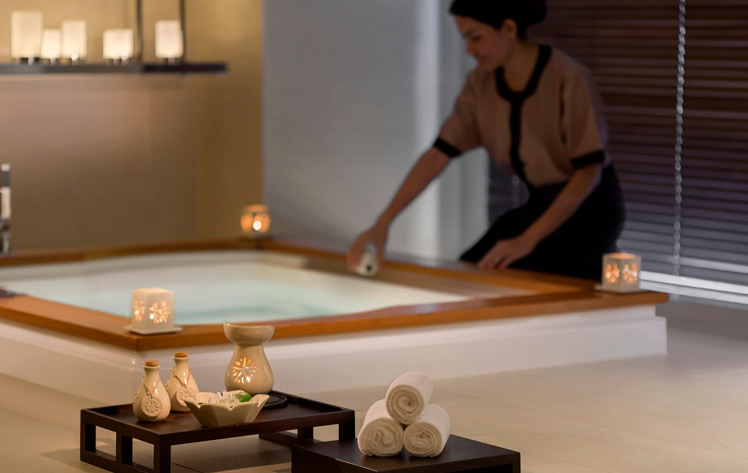 SIGNATURE TREATMENTS & SPA TREATMENTS
Signature spa treatments include the Floral Chic and Vitality Starter. The Floral Chic treatment combines all of Angsana Spa's classic therapies and includes a 60-minute Angsana massage, a 15-minute nourish body wrap, a 45-minute floral pouch scrub, and a 60-minute choice of facials. The Vitality Starter will help you release all the built-up muscle tension and boost your flexibility. It includes a 30-minute muscle stretching, a 30-minute herbal salt compress, and a 60-minute choice of body massages.
Hotel ICON's Angsana spa will elevate your Hong Kong spa experience with treatments ranging from massages and facials to body polishes and conditioners.
READ MORE on Angsana Spa's signature spa treatments
Click HERE for full menu
WHAT'S ON