The Market
One of Hong Kong's most renowned and popular hotel buffet restaurants, The Market's open kitchens serve the world on a plate through a buffet of international classics from antipasti to laksas, curries to grilled meats, all freshly prepared by chefs who come from the respective countries they represent.
The Market is inspired by the iconic food markets of Asia and Europe with their vibrant atmosphere, tempting displays, enticing aromas and abundant fresh produce. Enjoy a full buffet at "The Market", voted as the Best Buffet in Hong Kong for eight years running by OpenRice, the city's most popular dining guide.
With separate sections including a delicatessen, sashimi and sushi, Hong Kong, Eastern and Western cuisine, not to mention a breathtaking desserts selection, there's something for everyone. For those special occasions, The Market's private dining room seats 15 people in sleek comfort. Conran & Partners also designed The Market. Inspired by the iconic wet markets of Hong Kong, the market-style eatery features open kitchens and smooth tones, while the outdoor terrace with its comfortable sofas and tropical plants are the perfect al fresco retreat.
INFORMATION
LOCATION
: Level 2
RESERVATION
: (852) 3400 1388
EMAIL
: book.restaurant@hotel-icon.com
OPENING HOURS
: 06:30 - 22:00 (daily)
06:30 - 23:00 (on Fridays)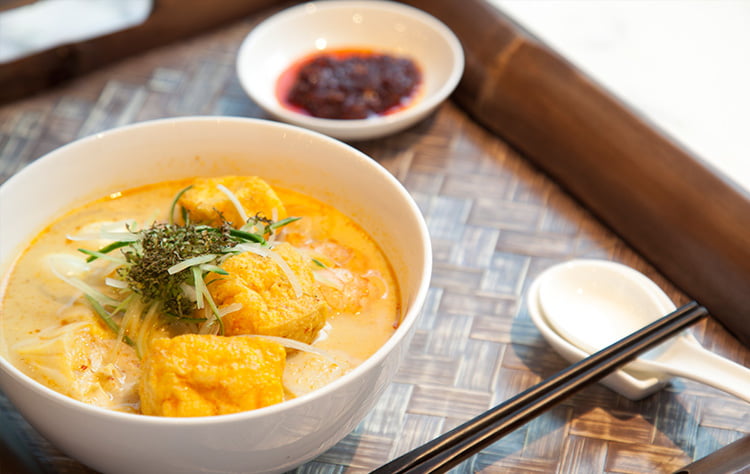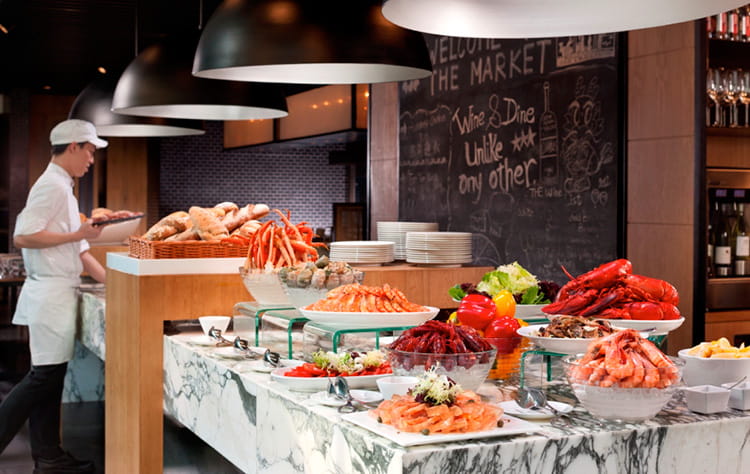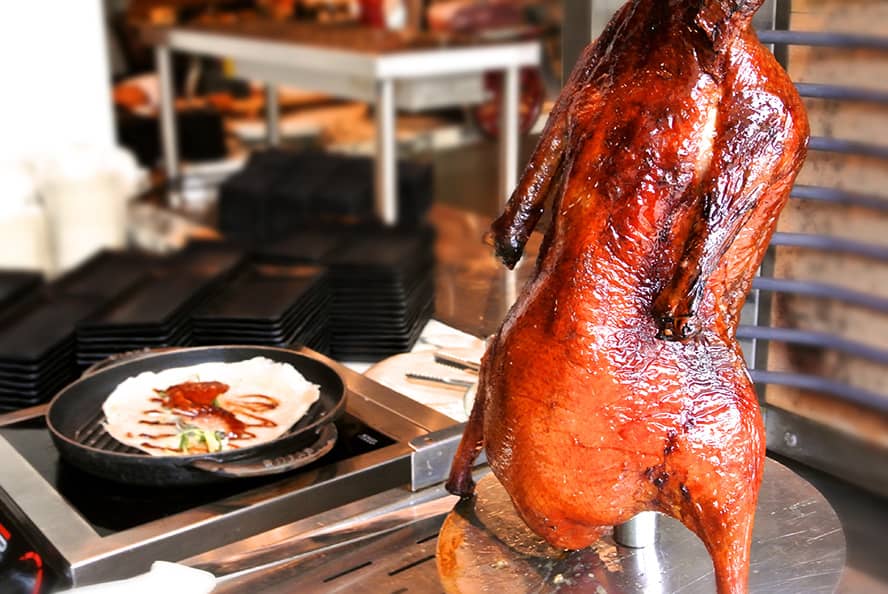 OUR CUISINE
Master chefs from the seven open kitchens concoct a range of delectable cuisine, including Singaporean, Chinese, Malay, Indian, Thai, Japanese, South East Asian and Western cuisine, to feast different taste buds. Quality seafood and authentic regional specialties such as the much lauded durian desserts are among the favourites.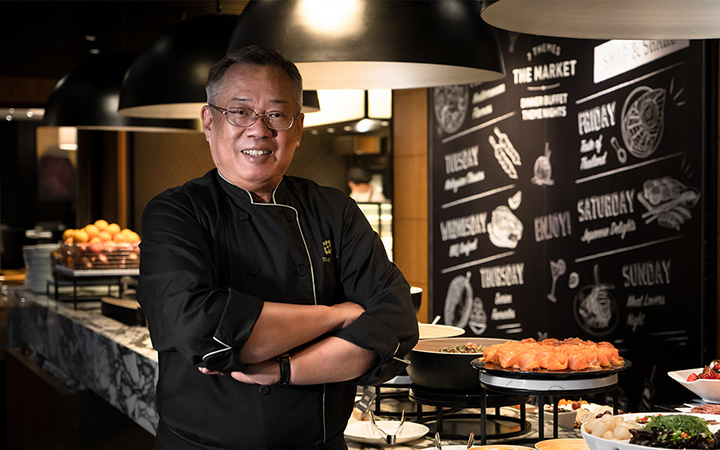 MEET OUR CHEF
Executive Chef Philip Leung oversees the menus at both GREEN and The Market, bringing more than three decades experience leading kitchens in some of Hong Kong's most prestigious venues. Taking the best of Pan-Asian and European cuisine, he constantly looks for new innovations to deliver unforgettable dining experiences.
Executive Pastry Chef Danny Ho's celebrated cakes & pastries are also available throughout the day while his Afternoon Tea is a must.
WHAT'S ON