ABOVE & BEYOND: Level 28 CLUB lounge AND BAR WITH HARBOUR VIEW
Located on Level 28 of Hotel ICON, Above & Beyond Club Lounge owns a private bar and amazing panoramic views of Hong Kong, Guests are welcome for cocktails, wines and snacks starting from 6pm onwards. Guests staying in either Club Rooms or Suites may enjoy the untimate luxury experience and array of exclusive club benefits including personalised service, special offers on spa and laundry, complimentary daily breakfast, afternoon tea and coffee or tea from 11am daily, exclusively for Club room and Suite quests only. Starting from 3 April 2023, Club Room Guests may enjoy afternoon tea with a selection of pastries, desserts and sandwiches from 3:00pm to 5:00pm. Evening cocktails crafted by talented bartenders with free-flowing wines, cocktails, Champagne for two hours with hors d'oeuvres from 6:00pm to 8:00pm.
Opening hours: 11:00am – 11:59pm daily
Club Room Guest only: From 11:00am - 6:00pm daily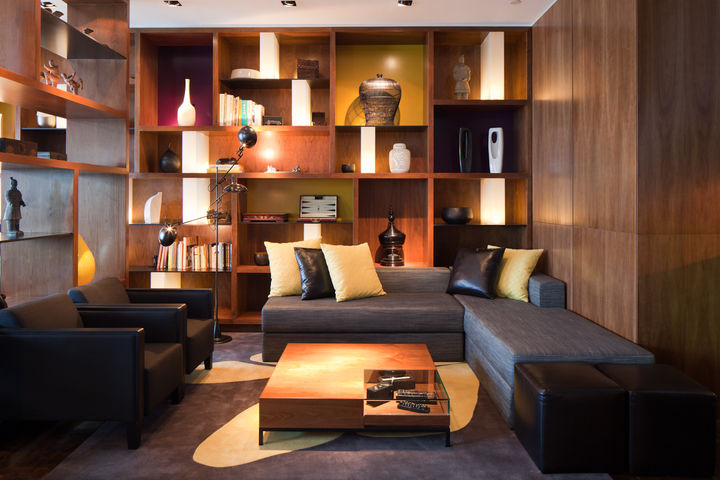 ABOVE & BEYOND CLUB LOUNGE
Welcome to Above & Beyond, a lounge for guests staying in either Club Rooms or Suites at our hotel in Tsim Sha Tsui. Located on our top floor with a Private Bar and amazing panoramic harbour views of Hong Kong, Above & Beyond is indeed a place apart.
Above & Beyond, our sophisticated 28th club floor, is the city's ideal retreat and the pinnacle of Hotel ICON. Benefits include a sleek airport transfer in the hotel's stunning new Tesla before an exclusive check-in, breathtaking city and harbour views, sunset cocktails, afternoon tea, a wine room, library and much more.
Chinese Mythology Inspired Cocktails
Inspired by Chinese Mythology, master mixologist Kama Ma will prepare a special cocktail crafted with a variety of unique ingredients, to bring you the flavours of Ancient China with the stunning views under the night sky. Guests can soak in the stylish design while indulging in a vast selection of delicious bar snacks including Deep-Fried Prawns and Crispy Sliced Angus Beef Brisket.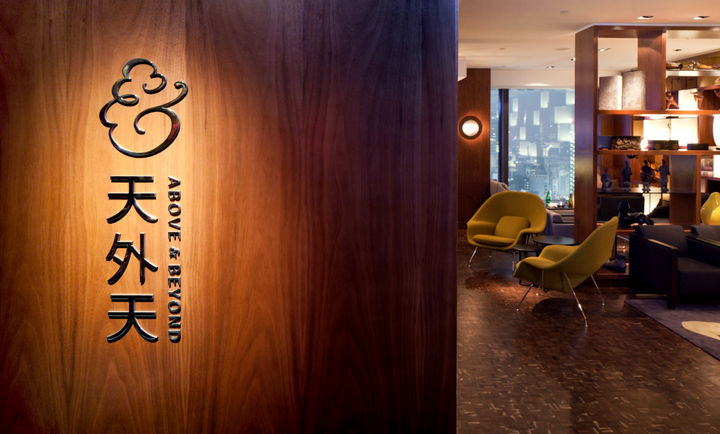 CLUB FEATURES
(For Club and Suite guests only)
Leisurely breakfast provided by The Market
Complimentary afternoon tea with a fine selection of unlimited pastries, desserts and sandwiches (3-5pm daily)
Complimentary free-flow of G. H. Mumm. Champagne, wine, cocktails and soft drinks (6-8pm daily)
Personalised check-in, check out and 24/7 concierge service
20% Angsana Spa full body massage (choice of 60 minute and 90 minute) discount on Mon to Fri (except Public Holidays)
10% savings on laundry service
Access to panoramic harbour view
Business Facilities
Private Library
Private Dining
Wine Room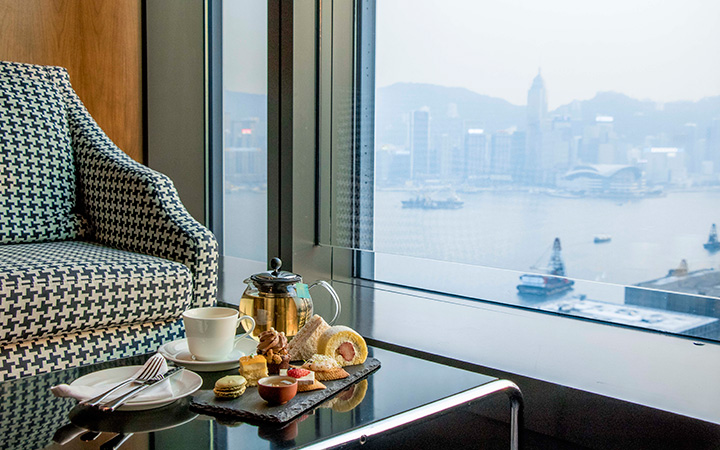 PANORAMIC BAR & COMPLIMENTARY DINING
Our bar, with a fabulous panorama of the Island, is the ideal place to watch Hong Kong's famous fireworks or the nightly laser show that illuminate the harbour. Hotel ICON is one of the best hotels in Hong Kong with a harbour view of the magical skyline for cocktails and refreshments. Happy Hour cocktails mixed by our expert bartenders will ensure your evening goes with a swing.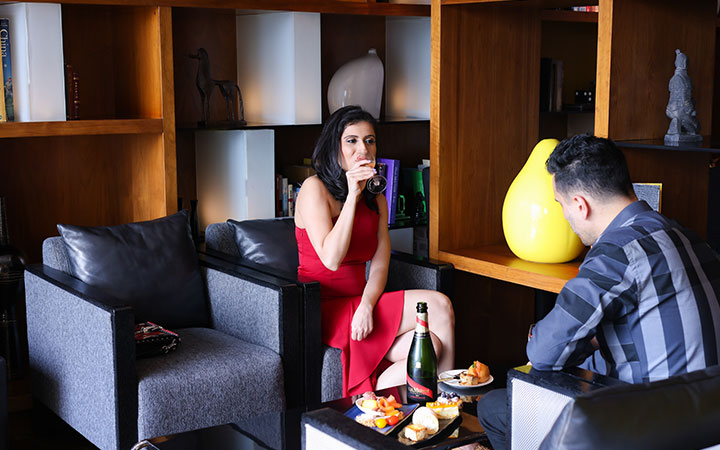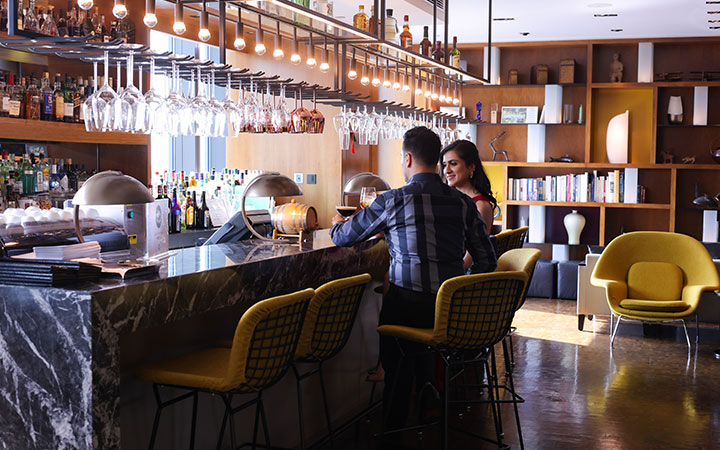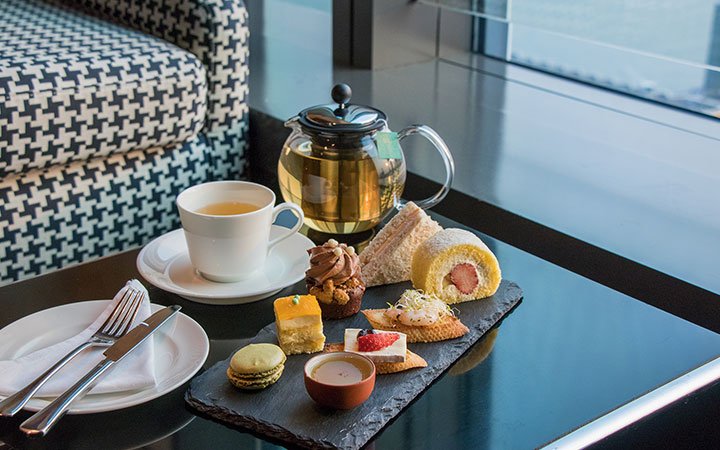 CLUB LOUNGE SERVICES
(For Club and Suite guests only)
Important meetings and presentations in Kowloon, Hong Kong need an impressive environment, and there's nowhere more professional and stylish than Above & Beyond.
Exclusive check-in and check-out
Personalised business and concierge services
Four workstations
Private meeting room for 12 with panoramic view, complimentary for one-hour per stay, based on availability
Complimentary local calls and facsimiles