BEST PLACE TO STAY IN HONG KONG
Luxurious comfort overlooking Victoria Harbour and Hong Kong's landscape - spacious bedroom with separated living room fitted with state-of-the-art leisure and work amenities. The Club 65 Studio Suite is the best place to stay in Hong Kong.
Club 65 STUDIO SUITE
Exclusive and exceptional, the Club 65 Studio Suite of 65 square metres offers an abundance of space. The suite is elegantly fitted with premium-quality furnishings, and provides partial views of the Victoria Harbor, popular Tsim Sha Tsui district and surrounding mountains.
65 square metre in size, these well-equipped and skillfully laid-out suites are ideal places to stay in Hong Kong for longer stays. The generous bedroom is separated from the living room & walk-in closet and there are plenty of state-of-the-art entertainment options.
Executive desk with Herman Miller task Chair, built-in multi-plug sockets, natural stone bathrooms with enclosed rain forest shower & oversize natural stone soaking tub.
BOOK THE ROOM

ARRIVAL DATE

DEPARTURE DATE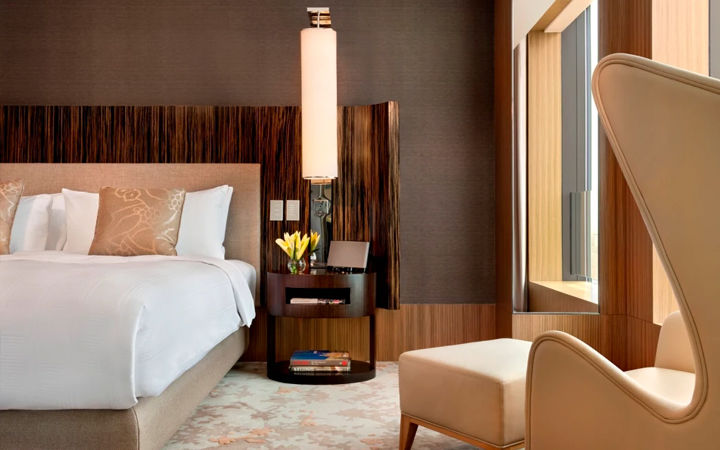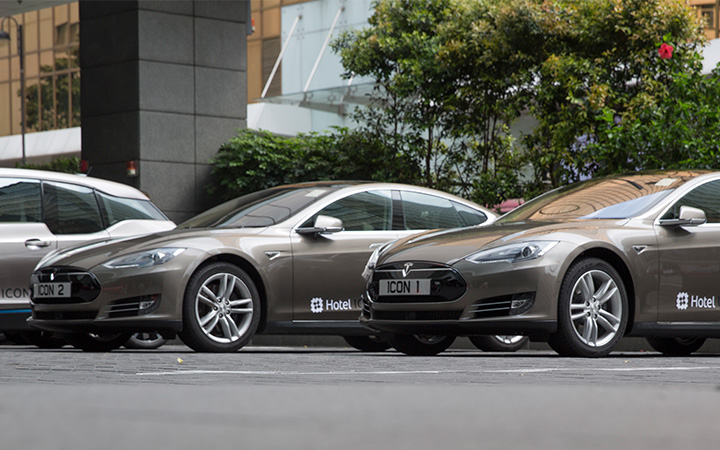 Experience the Joy of
a Tesla Chauffeured Car Hire
Whether you're hoping to reduce your carbon footprint, or simply love the feel of a quiet, smooth drive, Tesla is the perfect rental car for those looking for something different. The Hotel ICON Tesla chauffeured car rental is sure to impress with its unique style and comfort while being 100% emission free. Enjoy hassle-free trips with your family with Hotel ICON - a five-star hotel in Hong Kong.

BOOK your chauffeured driven Tesla Model S:
Single Trip (from/to West Kowloon Station): HK$450
Second Trip (from/to West Kowloon Station): HK$250
Custom location: HK$700 per hour (minimum 3 hours rental)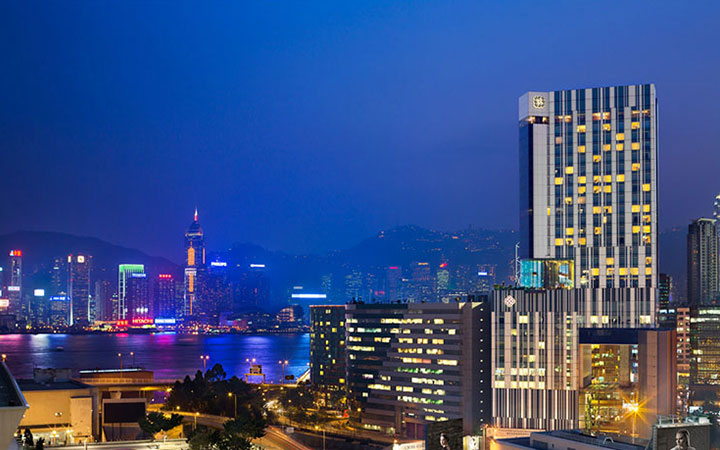 HOTEL ICON, BEST PLACE TO STAY IN HONG KONG
Hotel ICON is conveniently located in Tsim Sha Tsui, Kowloon with sweeping views of Victoria Harbour. From your accommodation to dining at the hotel, your experience with us will be unforgettable. Hotel ICON has unique amenities coupled with bespoke service. Whether you are on business or holiday, Hotel ICON is one of the best places to stay in Hong Kong. Over the years, the hotel has collected many awards for our service, dining, events, and amenities. There are supreme dining options within the hotel, including GREEN, The Market (known for its renowned buffet), and Above & Beyond. Hotel ICON's Angsana Spa is a legendary name in wellness and offers a wide choice of beauty, health, and massage treatments in four sleek, contemporary treatment rooms. Elevate your Hong Kong holiday with us.