CONCIERGE SERVICES
From the moment you arrive, our experienced concierge services are on hand to make sure all your needs are taken care of – both inside and outside the hotel.
Popular personalised services such as
Chinese opera performances ticket
arrangement at Xiqu Centre, China Visa applications, Personal Chauffeur for a tour around Hong Kong in either our Tesla or MPV, purchase of theme park tickets and High Speed Rail tickets that connects Hong Kong West Kowloon to 44 Mainland stations.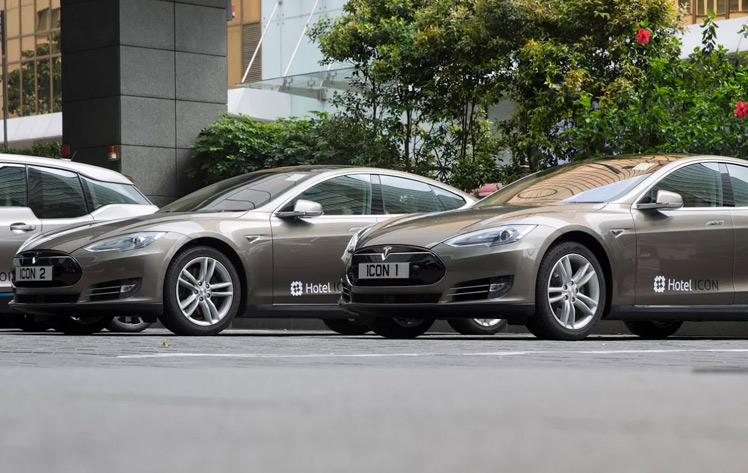 LIMO SERVICES
We're proud to have led the industry in moving to 100% electric transportation with our state-of-the-art electric bus, three Tesla S85 limos and the BMW i3. These silent, smooth and emission-free vehicles deliver exhilarating yet eco-friendly rides, while charging stations are also available for individual drivers of electric cars.

Experience the Joy of a Tesla Chauffeured Car Hire
Whether you're hoping to reduce your carbon footprint, or simply just love the feel of a quiet, smooth drive, the Tesla creates the perfect rental car for those looking for something different. The Hotel ICON Tesla chauffeured car rental shows off unique style and comfort while being 100% emission free. These luxury electric vehicles are both exclusive and extravagant, so test one out today with ICON's chauffeured driven Tesla.

BOOK your chauffeured driven Tesla Model S at a special price of HK$700 / per hour (minimum 3 hours rental)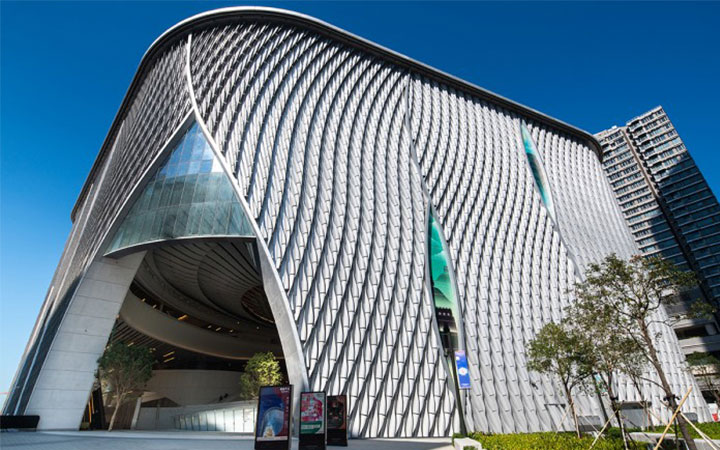 Our Recommendations
Feeling a dose of art and culture?
Visit West Kowloon Cultural District
• Xiqu Centre for must-see Chinese opera performances
• Freespace for contemporary performances
• M+ Pavilion for small-scale exhibitions
• Art Park for outdoor music and arts event
Our helpful concierge team is here to arrange tickets as well.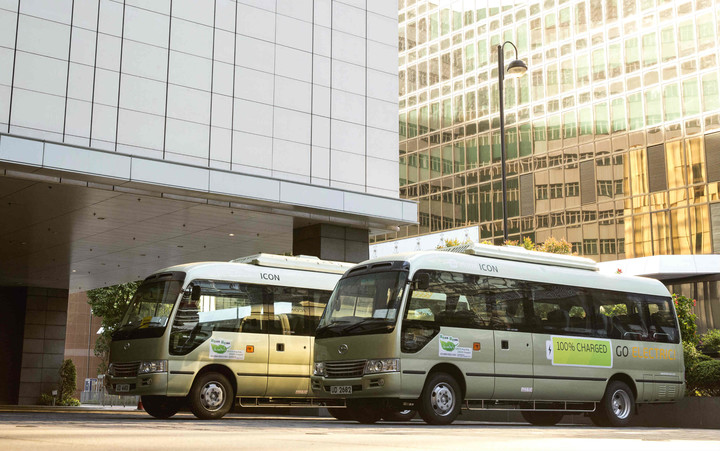 FREE SHUTTLE BUS
A complimentary electric shuttle bus service runs every 20 minutes to Tsimshatsui MTR Station and The Sun Arcade from 08:00 to 22:00.
(Shuttle bus service is temporarily suspended until further notice.)