MICHELIN Guide recommended restaurant
Above & Beyond presents Cantonese fine dining
Above & Beyond has been awarded the Top 10 wine pairing Chinese Restaurant in Hong Kong for the third consecutive year since 2018 by Wine Luxe Magazine. With over 100 participating restaurants, it's an honour to see our devotion exceed customer expectations and have our passion recognised.
Accompanied by spectacular skyline Victoria Harbour has to offer, Above & Beyond, set on the top floor of Hotel ICON, offers the ultimate fine dining experience in town with meticulously crafted classic and contemporary Chinese dishes. With artwork that celebrates the city's landscapes adorning the restaurant, completed with design aesthetic from British designer Sir Terence Conan, Above & Beyond is the epitome of East meets West and Art meets Food.

ABOVE & BEYOND
With stunning views of the Hong Kong skyline, Above & Beyond offers some of the city's most lauded Cantonese cuisine. Whether you're an expert or a novice in Chinese cuisine, the menu offers both classic and contemporary dishes, while our wine list provides the perfect accompaniment to adventurous palates, with vintages from around the world.
Add in our popular late night desserts from an award-winning patisserie chef, amazing teas, a private wine room, private dining and more to create the definitive destination for fans of Cantonese cuisine. Amongst many awards, Above & Beyond has gained three "fork-and-spoons" in the Michelin Guide to Hong Kong Macau and has made the South China Morning Post's list of '100 top tables' for six years running. The wine room and dedicated sommelier have also been recognised with the prestigious 'TOP TEN Wine Pairing Restaurant Award in Asian cuisine' from Wine Spectator in their 2018 Restaurant Wine List Awards, recognising their "excellent wine selections and appropriate cuisine pairing".
The Venue & Design: The legendary British designer Sir Terence Conan was responsible for the overall design aesthetic at Above & Beyond, while few Hong Kong restaurants can match the contemporary Chinese art collection it features. Cheung Yee works mainly in red, the colour steeped in Chinese culture, reflected in his beautiful cast paper murals. Chow Chun Fai celebrates local neighbourhoods including Mongkok and Jordan in his enamels on canvas, while Korean artist Kim Sung Ho captures stunning cityscapes, a night time view of Hong Kong from Victoria Peak.
INFORMATION
LOCATION
: Level 28
RESERVATION
: (852) 3400 1318
EMAIL
: aboveandbeyond@hotel-icon.com
OPENING HOURS
: Lunch: Mon-Sun: 11:30am – 6:00pm
Dinner: Closed until further notice
Chinese New Year Menu
Experience Chinese cuisine at its finest to celebrate the Chinese New Year gatherings accompanied with the breath-taking harbour views.
Available from 1-15 February, 2022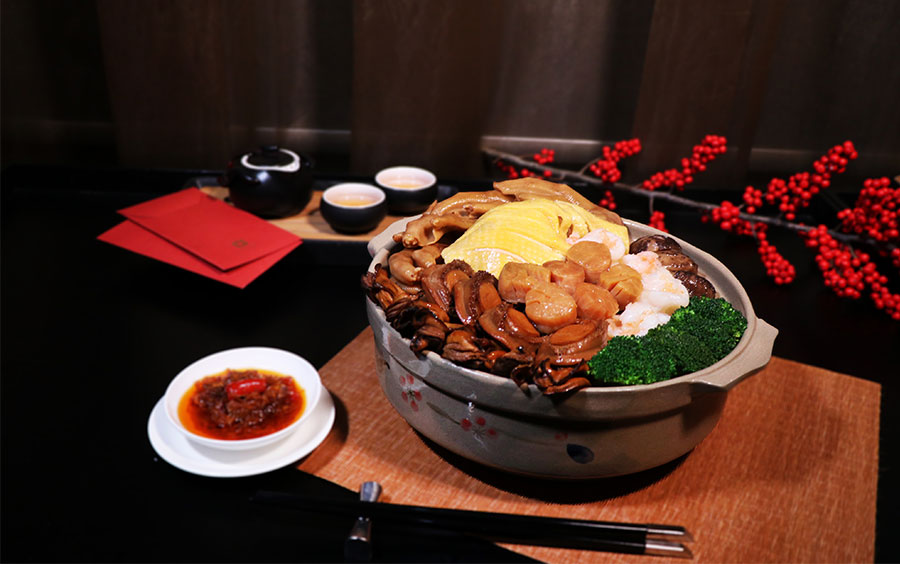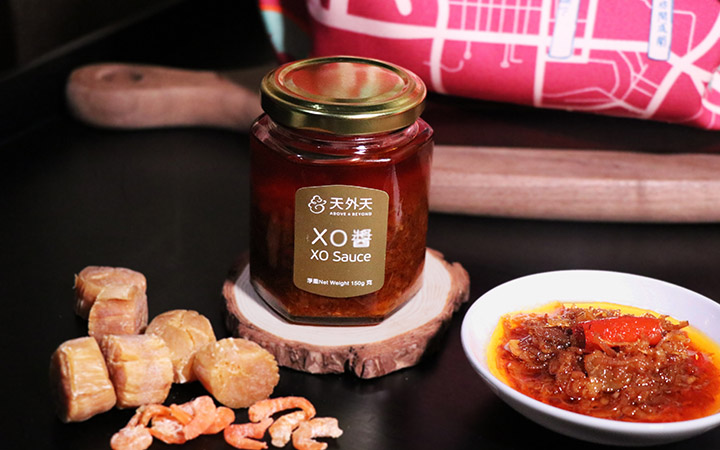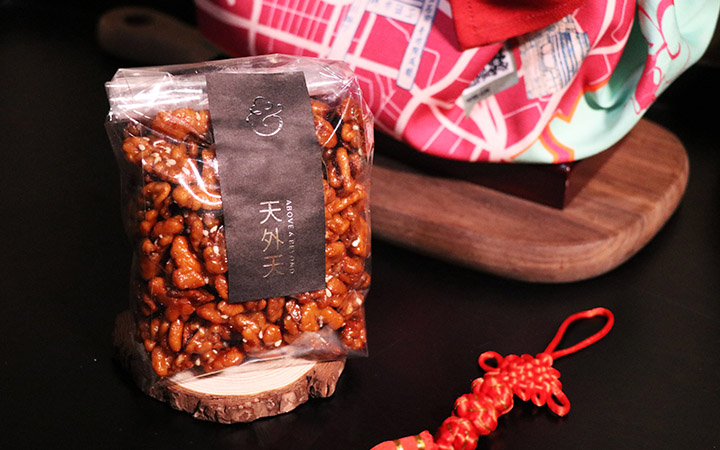 Chinese New Year Gifts
Prosperity Poon Choi, Chinese New Year Puddings, Gift Set and more!
In celebration of Chinese New Year, our Chinese Executive Chef Wong Chi Ki has meticulously prepared three flavours of festive pudding, gift set, as well as Prosperity Poon Choi takeaway in the most authentic way.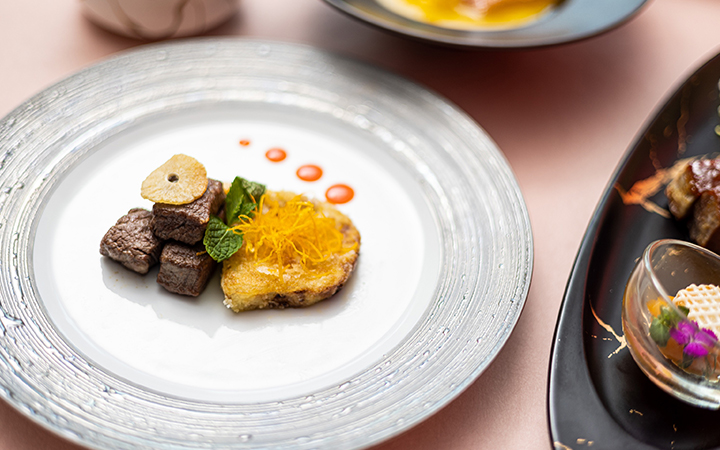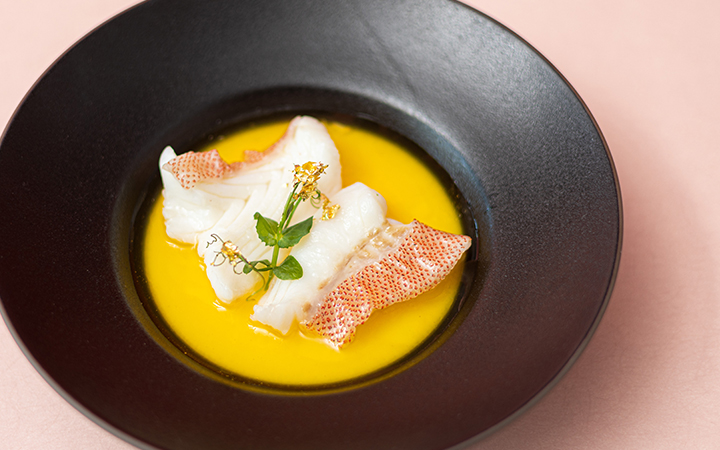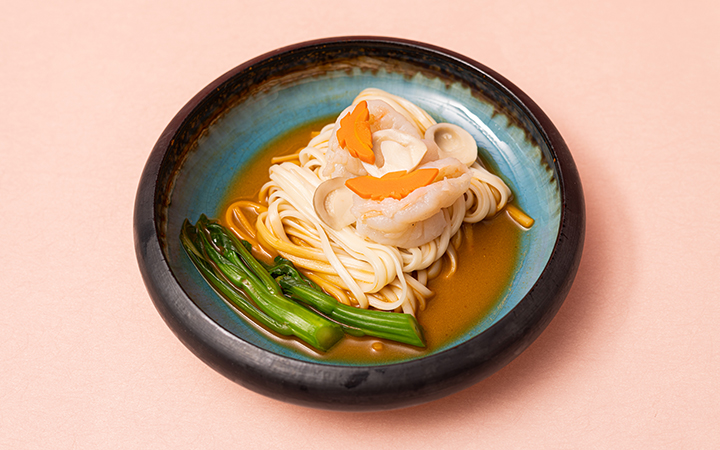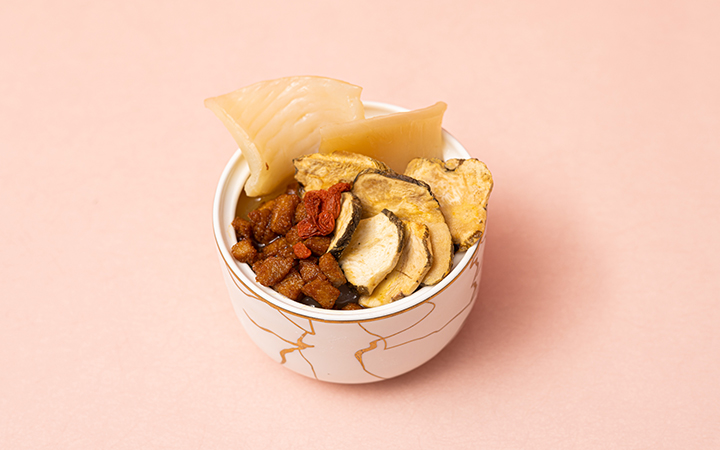 Valentine's Day Menu
On 12- 14 February, enjoy Above & Beyond's five-course Valentine's Day menu, masterfully prepared by Executive Chef Wong Chi Ki.
Winter Specials at Above & Beyond
The award-winning Chinese restaurant Above & Beyond presents a selection of hearty winter specials, including sizzling clay pot rice dishes crafted by Executive Chinese Chef Wong Chi Ki starting from December.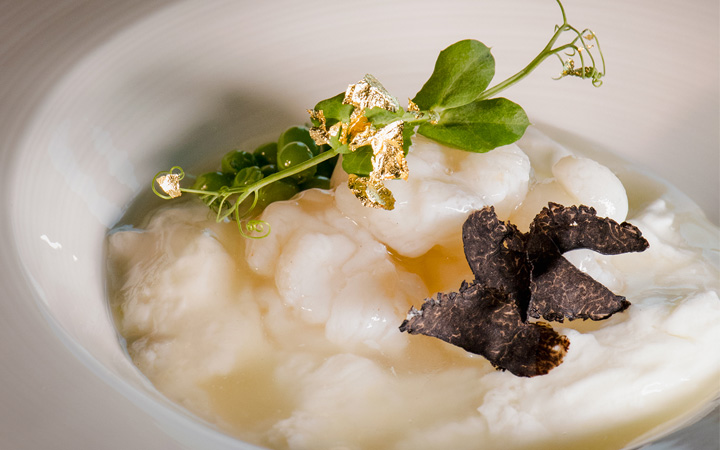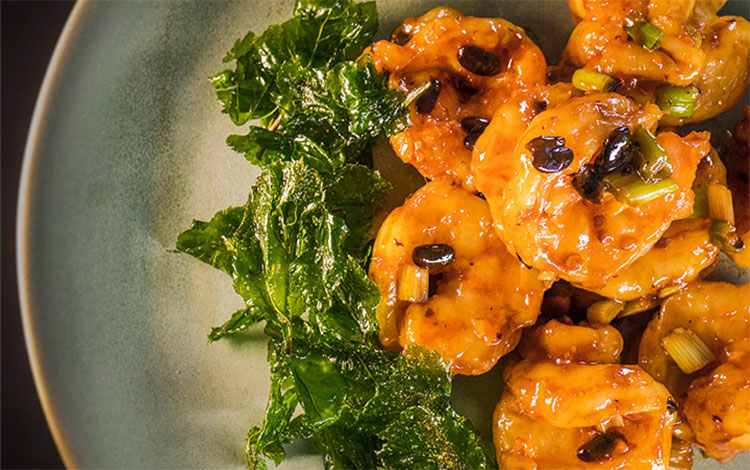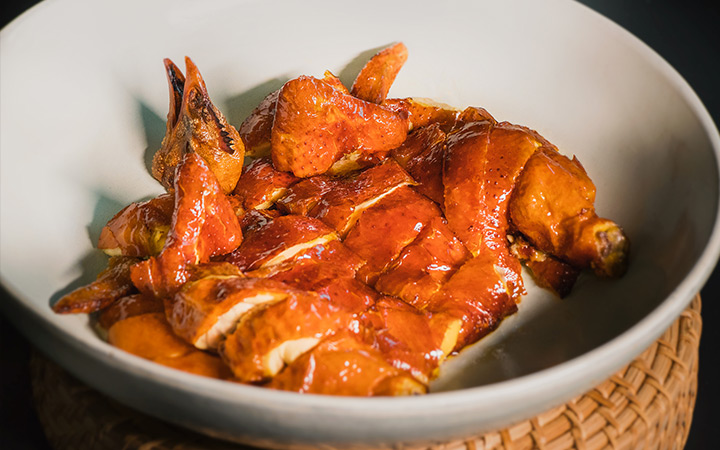 OUR CUISINE
Our signature dishes include the Crispy Chicken, Wok-fried Lobster with Egg White and Black Truffles, Wok-fried Prawns with Tangerine Peel and Fermented Black Beans, among others. Above & Beyond also includes dishes from other Chinese cuisines. For lunch, apart from the a la carte menu, diners can also look forward to gourmet dim sum. On the weekends, Above & Beyond has extended its popular dim sum lunches from 11:30am until 3:30pm. With a pot of fine Chinese tea and incredible dim sum creations, your weekend will be unlike any other.
Signatories enter into a contract to use Club house venues constitute as a member of our Club house.
Click to learn more about the operation and service updates here.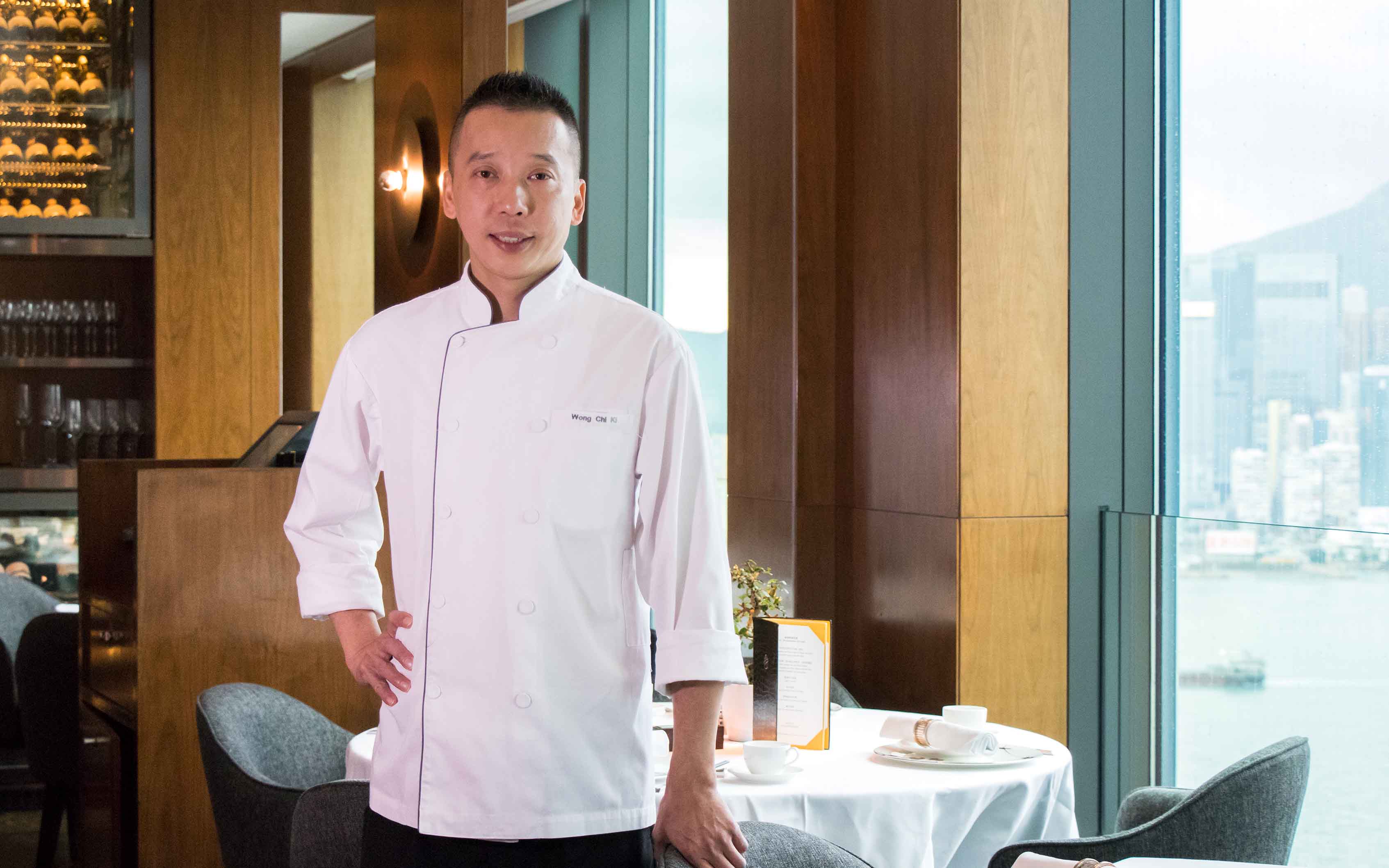 MEET OUR CHEF
Having joined Hotel ICON in March 2016, Chef Chi Ki Wong was appointed to the position of Executive Chinese Chef of Above & Beyond in March 2019. Combining fresh, high-quality ingredients with seasonal specialities, Chef Wong creates exquisite Cantonese dishes to satisfy all palates.
With over twenty years' experience in the kitchen, Chef Wong began his culinary repertoire in Hong Kong Golf Club, followed by an illustrious career honing his culinary skills at some of the most renowned Cantonese restaurants in Hong Kong's top hospitality destinations including The Peninsula Hong Kong, W Hong Kong, The Kowloon Hotel and Harbour Plaza Hotels & Resorts, utilising his skills to scale greater heights and enable him to show his passion and determination in the food he delivers and the menus he creates.
Chef Wong's menu continues to reflect his inspirations as he creates alluring, gastronomic fare. Many of his signature dishes, such as Smoked Pigeon with Oolong Tea and Wok-fried Lobster, Egg White and Black Truffle have become beloved favourites and the positive feedback motivates him to continue ideating new concepts and presenting top-notch dining experiences to guests.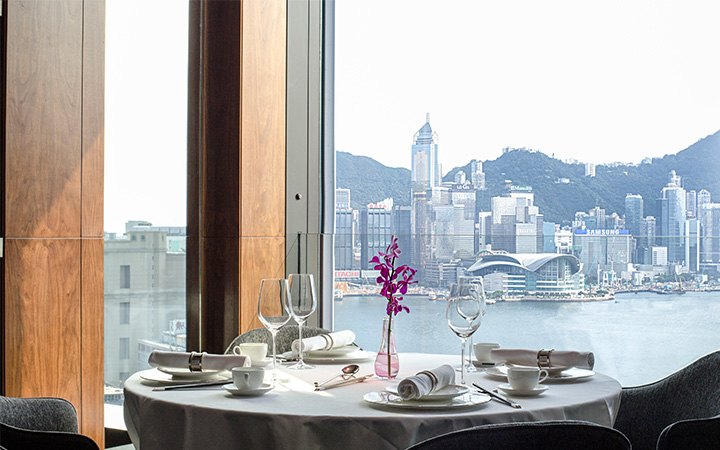 Service Updates
Committed to our "We Love to Care" service philosophy, the below safety measures* are implemented to keep peace of mind while dining with us:
• All catering staff members from all dining venues have received two doses of COVID-19 vaccine, plus an interval of 14 days after the second dose.
• At least two-thirds of the total number of participants must have received the first dose of COVID-19 vaccine.
• Reinforced temperature checks before entering dining venues remain to be required for everyone's safety.
• Visiting records using the Leave Home Safe app are required before entering any dining premises.
*All requirements for catering operations are subject to HKSAR Government regulations.
Signature Dishes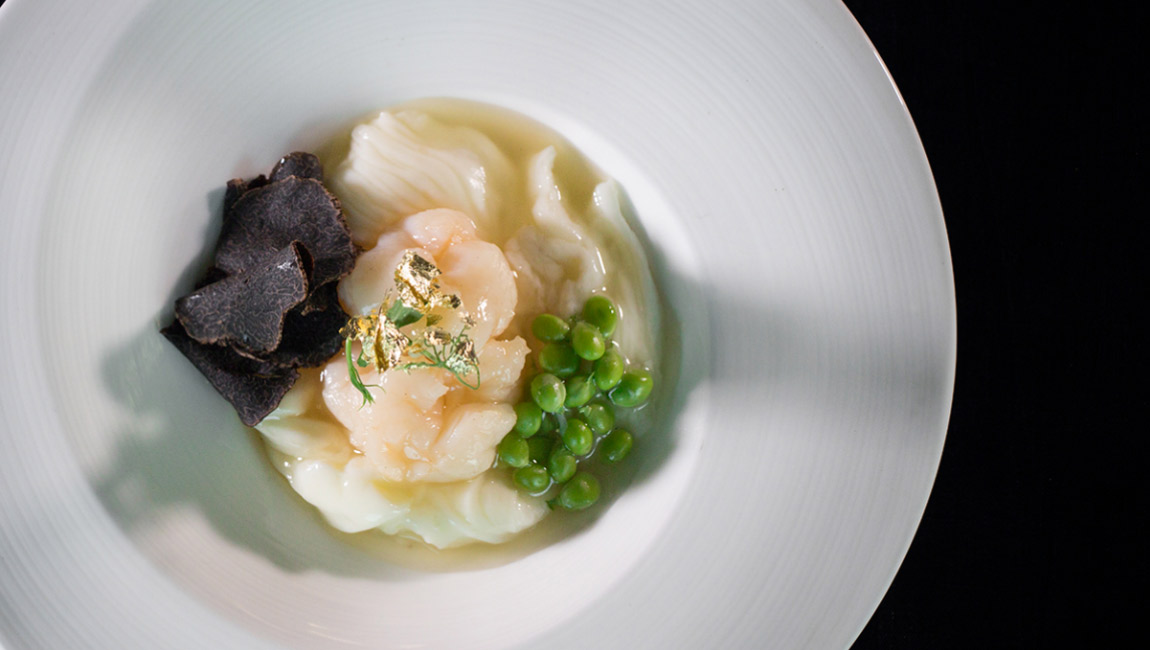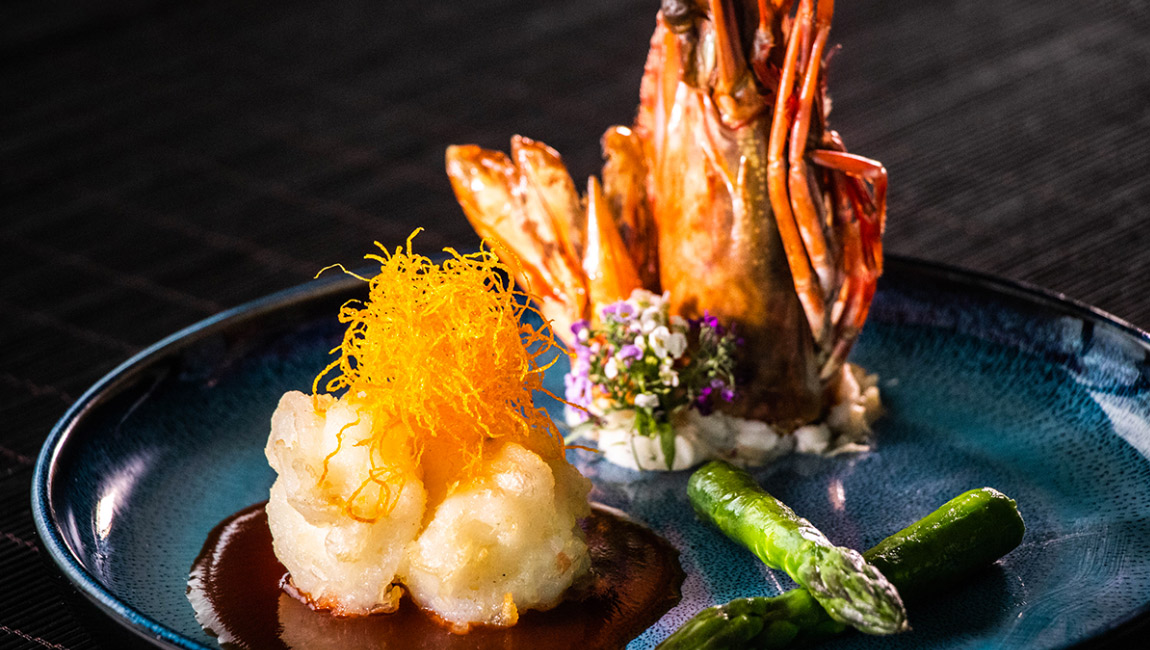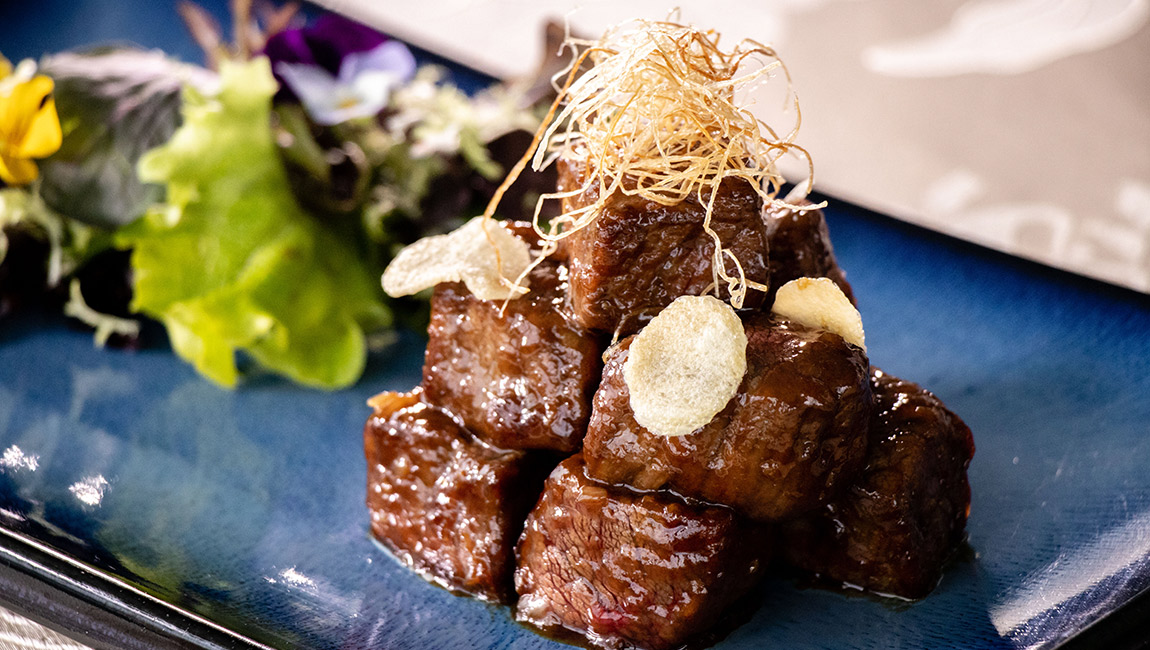 Wok-fried Lobster, Egg White and Black Truffle
A not-to-be-missed item for all seafood lovers, Wok-fried Lobster, Egg White and Black Truffle, an alluring dish that marries the exquisite aroma of black truffle and local lobster topped with gold leaf. Wok-fried with milk to a heavenly silky-smooth texture, the egg white is delicate yet flavourful. With a fragrant hint of the black truffle, it brings out the lobster's own natural sweetness with a luxurious twist.
Stir Fried King Prawn with Preserved Plum Sauce
Another recommendation, the Stir Fried King Prawn with Preserved Plum Sauce spotlights premium big tiger prawns with a sweet-and-sour sauce. Served with a blend of red plum juice, fresh red mulberry and secret house-made sauce, the grilled tiger prawn is an appetising choice to kick off a meal.
Stir-fried Australian M9 Wagyu Beef Cubes with Brown Garlic
WHAT'S ON