HONG KONG ACCOMMODATION FOR COUPLES
Take a break in one of our Club 38 Harbour rooms and unwind in home-like relaxation accompanied by luxurious amenities. Ideally located only steps away from Hung Hong, Hotel ICON offers the perfect accommodation for couples in Hong Kong.
CLUB 38 HARBOUR
Boasting a capacious and modern design, our Club 38 Harbour Rooms with 38 square metres of space offer unobstructed views of the eastern side of Victoria Harbour. Located just steps away from Hung Hom, Hotel ICON provides guests with attentive service and top-of-the-line facilities.
When you want to take a break from the hustle and bustle of the city, you can enjoy a movie on the Blu-ray disc player, have a listen to your favourite tunes or simply take in the dazzling urban vista. Guests can enjoy upgraded bathroom amenities, take a relaxing bath in the deep soaking bathtub or freshen up with the separate walk-in rainshower. Guests staying at Club 38 have exclusive access to the Above & Beyond lounge offering complimentary breakfast and afternoon tea, making Hotel ICON a top choice for Hong Kong accommodation for families.
Combining home-like relaxation and modern amenities, Hotel ICON has something to offer everyone. Club 38 features a standard king bed, designer chairs, a Nespresso coffee machine, in-room printer and snacks and refreshments at no extra cost, among many other luxurious amenities. Perfect for business or group travellers wishing to stay at a hotel near Hung Hom, Hotel ICON offers some of the best accommodation for families in Hong Kong.
BOOK THE ROOM

ARRIVAL DATE

DEPARTURE DATE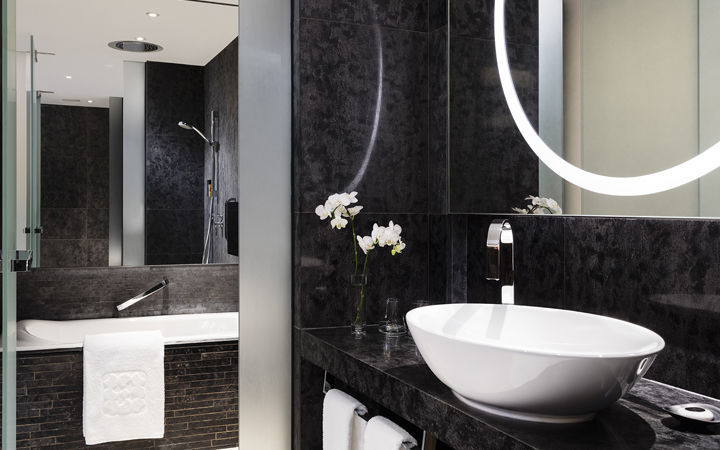 AMENITIES & SERVICES
King bed
Exclusive Club benefits with complimentary breakfast at an alternative venue, afternoon tea and specified free-flow beverages at Above & Beyond
Unrestricted bandwidth WiFi and wired internet at no cost
Ample outlets for smartphone, laptops or other electronic devices
40" Samsung Smart TV with satellite, i-cable and NOW TV channels
Mini-fridge stocked with snacks, soft and alcoholic drinks at no cost
KEF Bluetooth audio & GP PowerBank
Nespresso coffee machine
Custom designed working table with Herman Miller Ergonomic task chair
Karuselli chair
In-room printer
In-room safe
Twice daily housekeeping service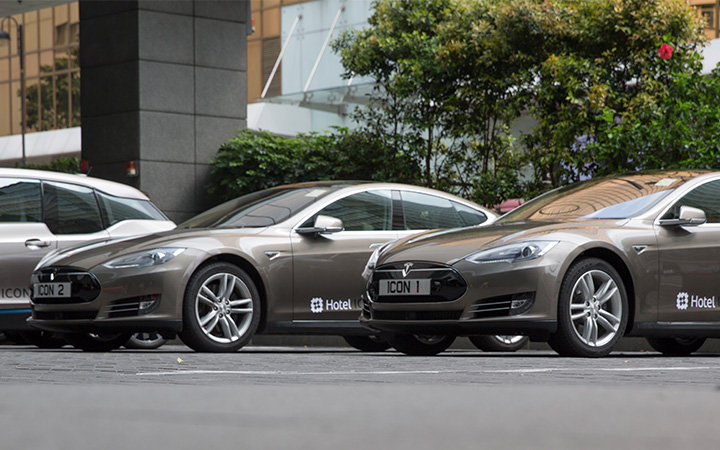 Experience the Joy of
a Tesla Chauffeured Car Hire

Whether you're hoping to reduce your carbon footprint, or simply love the feel of a quiet, smooth drive, the Tesla is the perfect rental car for those looking for something different. The Hotel ICON Tesla chauffeured car rental is sure to impress with its unique style and comfort while being 100% emission free. These luxury electric vehicles are both exclusive and extravagant, so make a booking today for the chauffeur-driven Tesla. Enjoy hassle-free trips with your family with Hotel ICON - a top hotel in Hung Hom offering accommodation for families in Hong Kong.

BOOK your chauffeured driven Tesla Model S at a special price of HK$600 / per hour (minimum 2 hours rental).