Beyond the Urban Jungle
ICON-GUIDE
For a place so renowned for its urban density and hustle, Hong Kong has surprisingly a lot to offer for getting back into nature. Take a day to explore Hong Kong's hidden gems - quaint villages, emerald-green waters and captivating landscapes to appreciate nature's mesmerizing beauty. We've created a short guide to a few of our favourite Hong Kong beaches and Hong Kong parks. Grab your beach towel or a pair of hiking shoes to get out of the city for an adventure.
Hong Kong Beaches
Hong Kong Beach #1: Cheung Chau
A 30-minutes boat ride away from the city lies a little quaint island with picturesque harbour called Cheung Chau. Despite its small size, the island is packed with beaches, short hikes, pirate caves and splendid views. Originally a fishing village, fishing fleets can still be found on the harbour. Within easy reach from the city, this lush slice of heritage will make you feel like you're a million miles away.

How to get there: Go out from Exit A of Central MTR Station and walk for 5 minutes to Pier 5 of Central pier to Cheung Chau.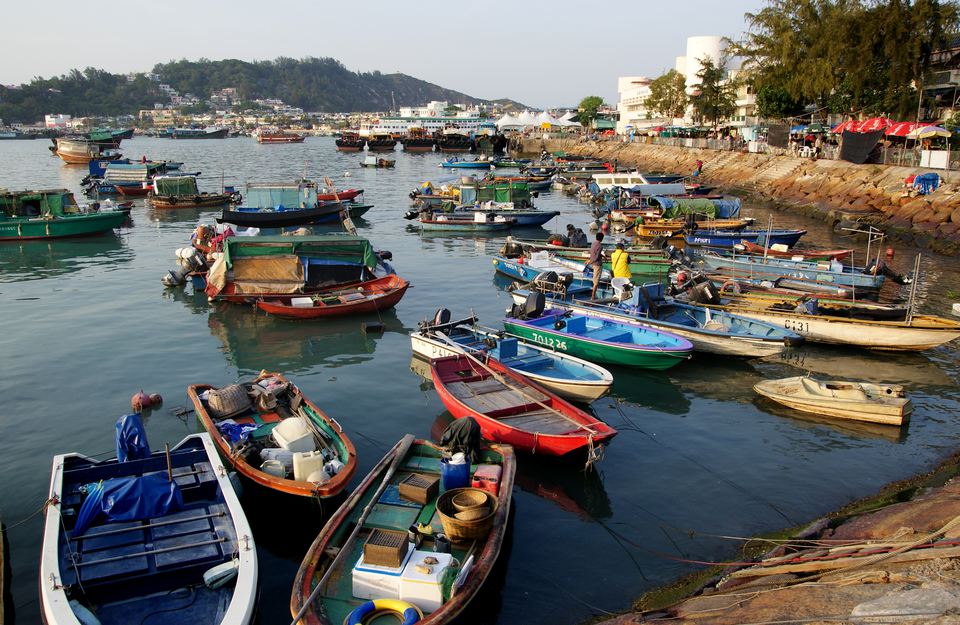 Hong Kong Beach #2: Big Wave Bay
Regarded as one of the cleanest and most serene beaches in Hong Kong, Big Wave Bay is little known outside the surfing community. Perhaps this explains its mile long of pristine white sands and clear waters that reflect its undisrupted beauty. On the eastern end of the island, this Hong Kong beach is beloved by windsurfers, but it is also the perfect place to just relax. Big Wave Bay Beach is also home to a prehistoric rock carving that is now preserved as a Declared Monument showcasing geometric designs and animals. If you are in the mood to explore nature and get some exercise, Big Wave Bay is located close to Dragon's Back, one of Hong Kong's most famous hiking trails. If you get hungry basking in the sun, there are plenty of eateries surrounding the beach that you can grab a bite from.

How to get there: Go out from Exit A3 of Shau Kei Wan MTR Station and take Bus number 9 to Big Way Bay beach.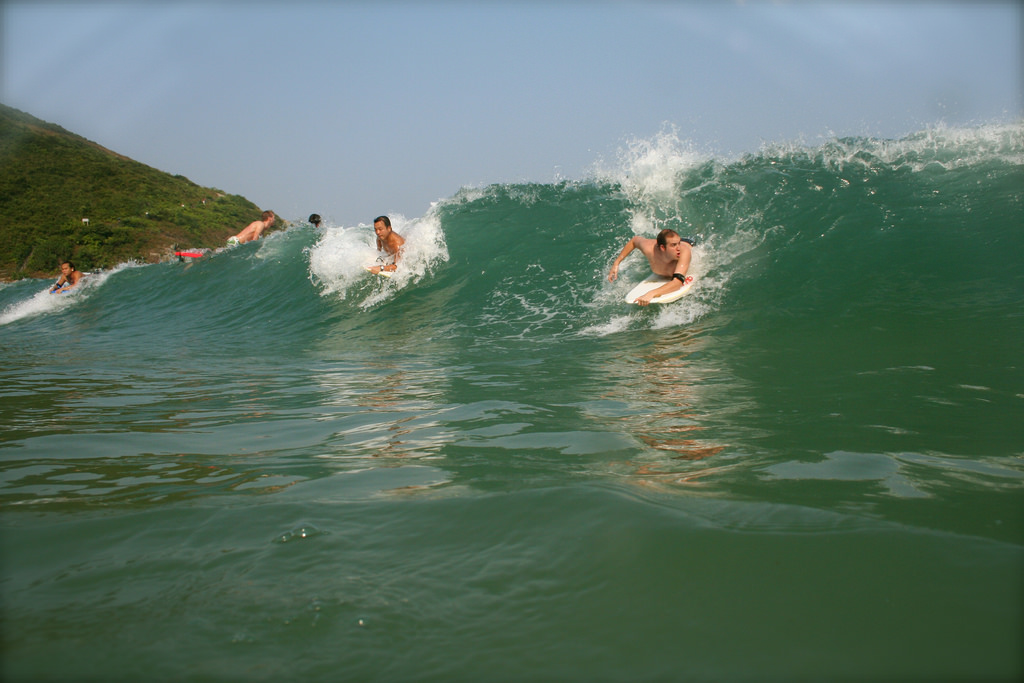 Hong Kong Beach #3: Hap Mun Bay, Sai Kung
Also known as Half Moon Bay, this picturesque crescent-shaped beach in Sai Kung is popular amongst locals for its clear emerald waters and top water quality. Bask under the late afternoon sun and take a quick dip in its lush waters afterwards. A snack bar, barbeque and picnic sites, showers and lockers are also available.

How to get there: Take the MTR to Choi Hung Station exit 2 and take mini bus 1A to reach Sai Kung town. From there, take a boat (kaito ride) to Hap Mun Bay.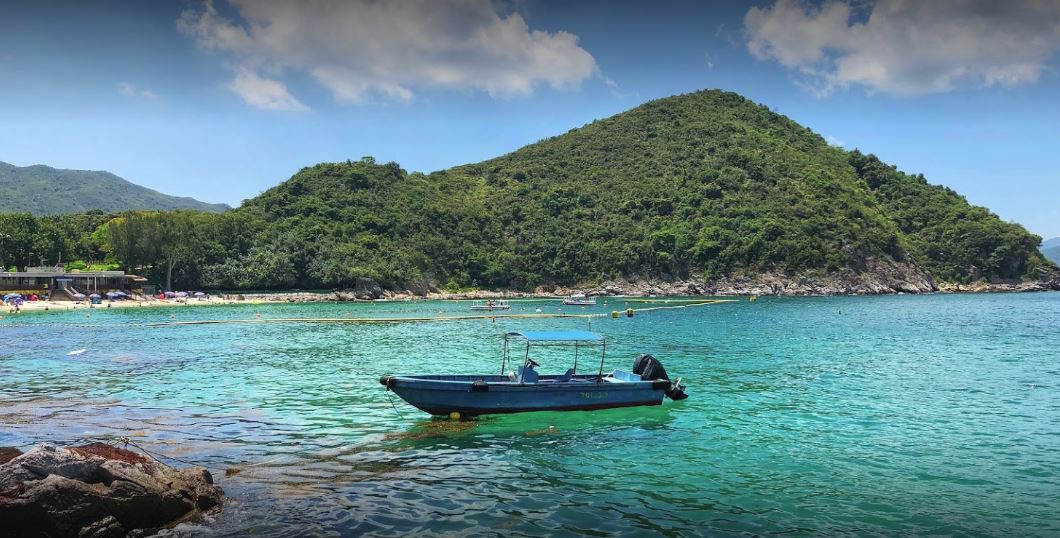 Hong Kong Parks
Hong Kong Park #1: Lion Rock Country Park
The best view in town does not come easy.. you have to work for it. The Lion Rock hike is around 6 kilometers and there are several uncovered portions, so be sure to put on some sunscreen and protect yourself from the sun. This Hong Kong park has three peaks but is best known for Lion Rock Head, which can be seen from the city on a clear day. Tie your shoelaces and fill up your water bottles for one of the best hikes in Hong Kong.

How to get there: Exit B3 from Wong Tai Sin MTR Station and take a taxi to Lion's Rock or walk through Shatin Pass Road (it is a steep uphill, beware!).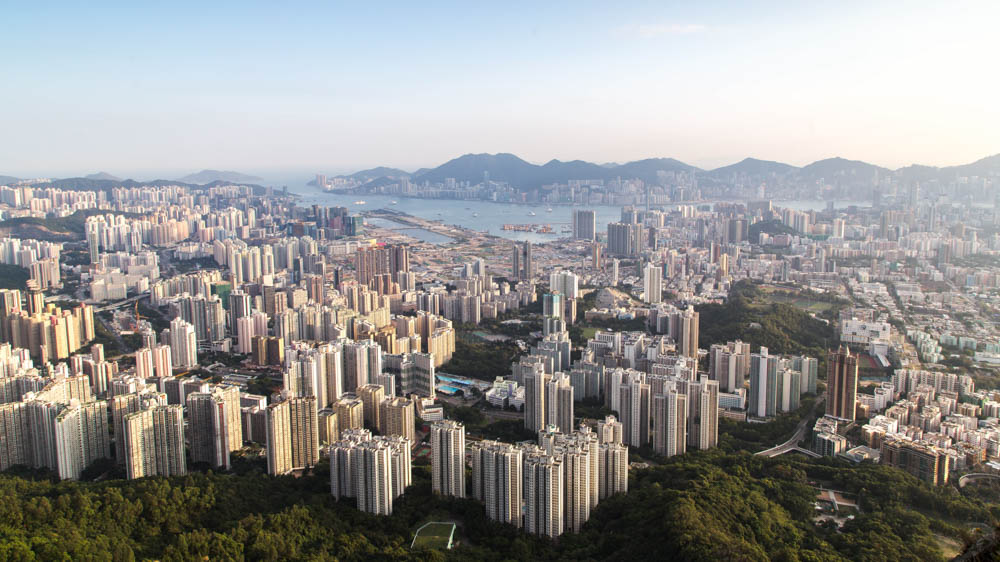 Hong Kong Park #2: Chi Lin Nunnery and Nan Lian Garden
See what Diamond Hill has to offer beyond the urban jungle of high-rise apartments with Chi Lin Nunnery and Nan Lian Garden. Chi Lin Nunnery was established in 1934 and was renovated in a Tang dynasty style in 1990. Explore this large temple complex and experience history with elegant wooden architecture, Buddhist relics, and serene lotus ponds. Nan Lian Garden is a nearby Tang dynasty style public park that has permanent exhibitions of Chinese timber architecture, rocks, and plants. If you want to relax for a bite in the afternoon, check out a teahouse or local restaurant.
How to get there: Take the MTR to Diamond Hill Station Exit C2, follow the signs and walk for about five minutes.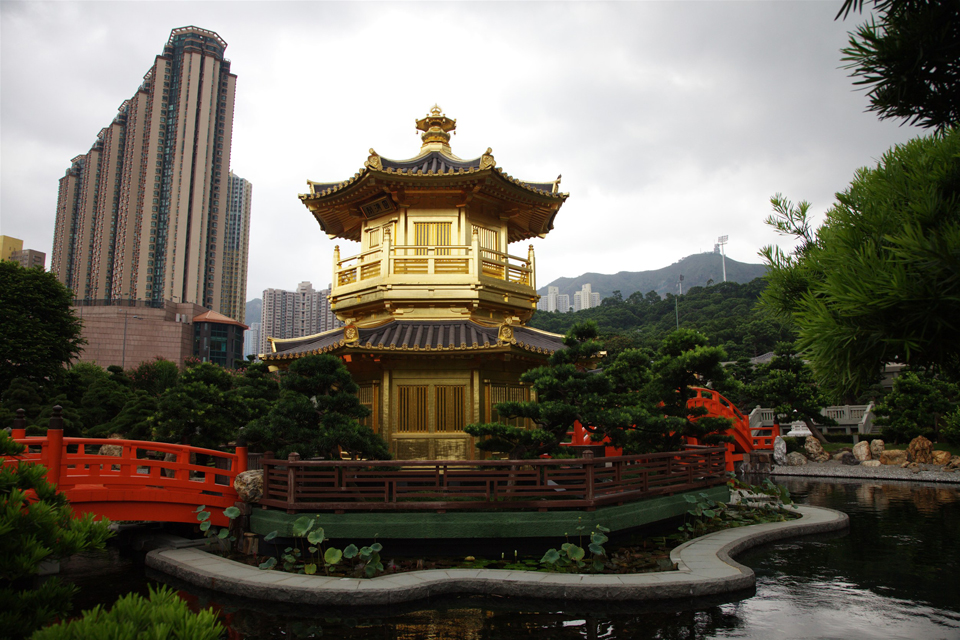 To view Hong Kong's MTR map, please click here.