7 Must-Try Local Winter Foods Hong Kongers Can't Live Without
FOODIE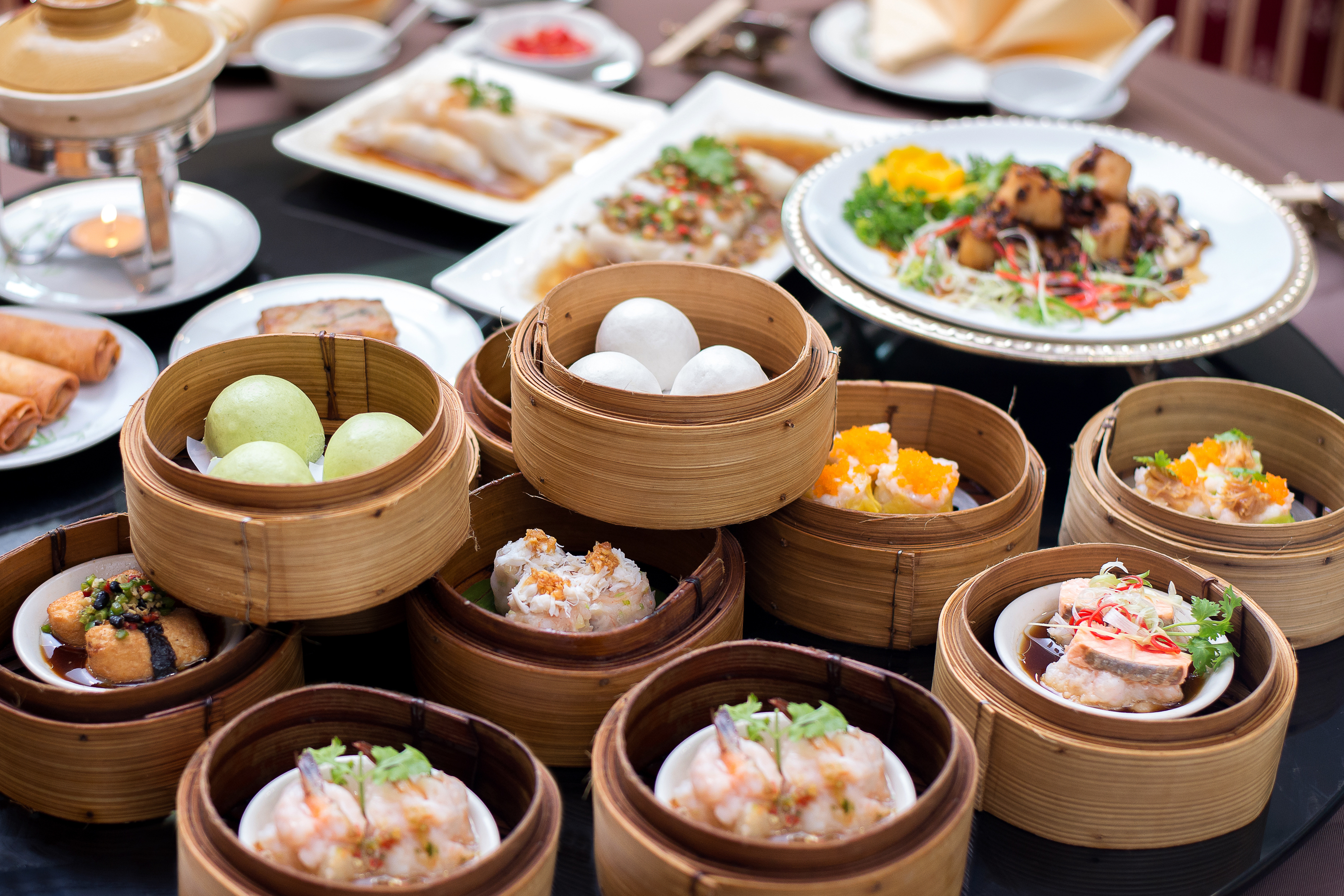 Winters in Hong Kong do occasionally bring a few cold spells, and nothing brings warmth and comfort like winter foods under chilly temperatures. Read on for some of the most heart-warming winter foods across the city of Hong Kong.
1. Hotpot

Whenever cold fronts hit the city, you will for sure find every hotpot restaurant jam-packed with tables and tables of diners tucking away with the steamy pots. Hotpot is hands down the number one favourite of Hong Kong locals during nippy weather. While hotpot can be found in many Asian cuisines, Hong Kong-style hotpot is arguably the most popular and loved among them all.

Quality fresh ingredients along with a good broth base are the essence of the boiling meal. Patrons sit around the bubbling pot of soup stock of choice placed in the centre of the table, surrounded by a seriously massive selection of ingredients — sliced beef, dumplings, fish balls, fresh scallops — you name it. Since patrons can basically pick and order whatever broth and ingredients they like, hotpot is also a great dining option for vegetarians or folks with special dietary needs.

3. Clay pot rice

One of the most comforting foods among all types of cuisine in Hong Kong, clay pot rice is cooked with preserved Chinese sausage or other preferred toppings. This wintertime staple is so symbolic that Michelin has coined it as the Hong Kong winter food.

Clay pot rice puts the chef's skill to the test, especially in terms of temperature control and cooking time, as the scorched but not burnt rice should be evenly crisp across the entire bottom of the pot. Cooking and steaming together on small charcoal stoves have the flavour of the ingredients fully permeated into the rice, giving the already-aromatic pot a rich salty-sweet punch. The moment when the lid of the clay pot is open, the uniquely smoky and alluring fragrance of the rice will gain any gourmand a whole new level of love towards rice. It is safe to say that no one knew rice could smell this salivating until they met the supreme rice bowl that is clay pot rice.

5. Hot sweet soups

We understand that sweet tooth is not seasonal, and these sugary delicacies got your back. Indulge in a bowl of Hong Kong sweetness this winter! Sweet soups are a perfect way to warm up after dinner or to get that sugar fix. Besides being rich in taste with a thick consistency, hot sweet soups like red bean soup, sesame paste and peanut paste are also nourishing in the sometimes dry Hong Kong winter. Craving something even sweeter? Dive into a heavenly bowl of steamed egg custard or milk custard, which are among some of the local's favourite winter foods.

7. Lamb stew

Lamb stew is undoubtedly another sensational entrée that comes to every Hong Konger's mind in terms of winter foods. Flavoured with a plethora of spices, ingredients, and condiments like onions, ginger, lettuce and mushrooms, this savoury dish is braised to tender perfection, usually in a clay pot. Luxuriating in the distinguished aroma and simmering taste during Hong Kong winter is considered a local tradition by some, as it is believed that consuming lamb warms the body. So call up that friend who is always complaining about being cold to ward off the winter chill with a sizzling pot of lamb stew. This earthly flavourful stew will impress even the pickiest palates this winter.

2. CHARCOAL-ROASTED SWEET POTATOES, CHESTNUTS AND QUAIL EGGS

Hong Kong winter is not complete without street carts selling traditional delicacies like charcoal-roasted sweet potatoes, chestnuts and quail eggs, and the familiar and comforting scent lingering in the streets that lets all Hong Kongers know that winter is here.

The smoky aroma pervades the streets whilst the hawkers stir the big, hot wok filled with beans or coarse sugar to keep the chestnuts steamy but not overcooked. Quail eggs and sweet potatoes are also kept warm in steamers of warm drawers in these small-yet-magical carts. On top of the nostalgic sentiment these seasonal treats bring to locals, the very cheap yet flavourful snacks are getting harder to find, so definitely do not pass them by next time you spot these quaint carts on the streets.

4. SNAKE SOUP

Snakes have long been part of Cantonese cuisine, and for good reasons. Hong Kong winters can get cold. Decades ago when most families were unable to afford heating in their homes, eating snake soup became an inexpensive alternative to keep warm, as snake soup is rich in nutrition and promotes better circulation. Naturally, restaurants specialising in snakes gained their popularity in Hong Kong in the 1950s and snake soups attained its status as one of the iconic Hong Kong foods. Slow cooked for more than 6 hours, this sweet and fragrant dish full of traditional Hong Kong-style flavours is a great way to warm up instantly and fend off the cold breeze this winter.

Eating together is considered a form of social activity in Hong Kong culture. At times, however, it can get frustrating when your crew cannot agree on what to eat. Worry not. The traditional Hong Kong food poon choi has got you covered. Literally meaning "basin cuisine", poon choi is a big metal basin filled with food such as pork, beef, lamb, chicken, duck, abalone, fish, prawn, crab, dried mushroom, fishballs, squid, dried eel, dried shrimp, pigskin, bean curd, radish and vegetables. The metal basin is served on a portable gas stove to keep the ingredients steaming hot as feasters relish on the large variety of eats inside. Recently, caterers are also providing various options of combinations in poon choi ingredients to accommodate individual likings. Gather your foodie friends around this crowd-pleasing basin this season!

Can't get enough of Hong Kong winter foods? Book online the Foodcation + at Hotel ICON to enjoy exclusive dining experiences that will delight you and your loved ones this winter. At the award-winning Above & Beyond at Hotel ICON, you can experience one of the best dining options for Cantonese delicacy while delighting in the spectacular views of Victoria Harbour unobstructed. Enjoy a pleasurable lunch or spend the evening savouring in our fine dining specials at Above & Beyond today.