PERSONALISING THE BIG BUSINESS OF WEDDINGS
OTHERS
UNIQUE ICONIC WEDDING IDEAS FROM HOTEL ICON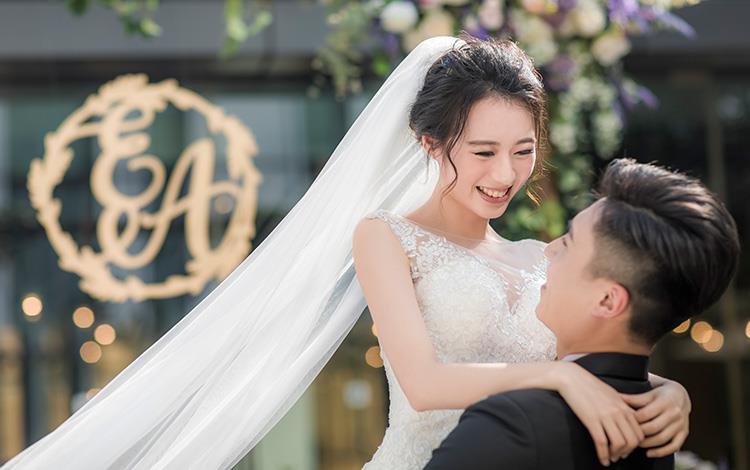 Hotel ICON offers customized wedding plans and unique wedding ideas to make the dream wedding come true.
Two things are true about our wedding clientele: One, it's their day, and in almost all cases the bride (and, but perhaps less so, the groom) will be very clear on the type of day she imagines. Two, regardless of the fact they may be relatively cool about the normal day-to-day details of their lives, they are going to be hyper-interested and want to have a hand in every part of the organisation of their wedding day!
Hotel ICON - Your Personalised Wedding Planner
At Hotel ICON, we give our customers the personalised wedding of their dreams right from the planning stage with our wedding planning tool. Offering unique wedding ideas and personalised wedding options to make sure every aspect of the wedding is well taken care of.
Real-Time Venue Availability Checker
Finding the right venue for the wedding is a crucial stage in the planning process. With popular venues booking up months, or even years, in advance, checking the venue availability is foremost important. Most clients will have a good idea of their preferred wedding date, so with our feature that allows them to search their date options and availability in real-time saves tremendous time calling and waiting for email replies.
Wedding Customisation
Once the date is secured, they can then begin to customise every aspect of their day, from the menu to their desired theme, whether they have in mind an elegant and intimate celebration, or the wildest of fairytale themed extravaganzas, the client is in control of everything from lighting to cocktails. They can select their venue within the hotel, preferred cuisine and other options.
Real-Time Budget Estimator
In this age where all the information you could ever need is only a click away, and as individuals, we have come to expect this. It's no different for planning a wedding. Clients can get a quote from the website as the budget dynamically updates based on your customisation, so budgeting is straightforward and simple from beginning to end.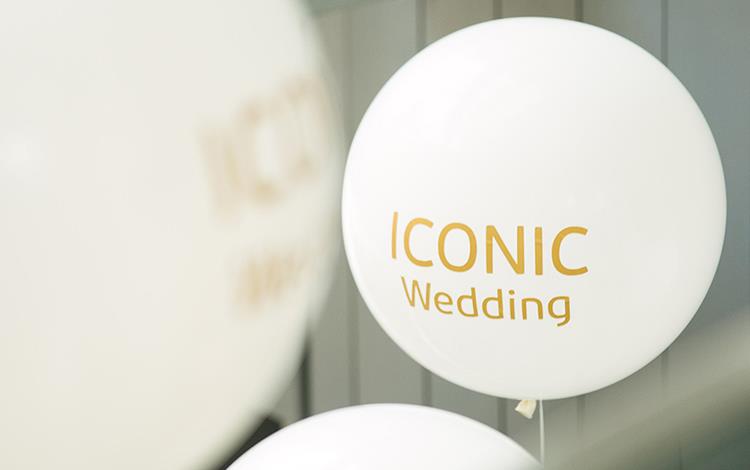 'ICONIC Wedding' promises the most romantic wedding that every girl dreams of.
ICONIC Wedding Experience Personalized
Enjoy the flexibility to choose and customise to your wedding needs, from backdrop size to colour of the cakes, lighting to venue decoration, wedding car hire to spa treatment during their stay. Plan the dream wedding by customising each aspect of the occasion along the way.
Venue For Wedding Of All Sizes

Celebrate your big day in picture-perfect settings paired with award-winning cuisine, our wedding event venues cater to all wedding styles.

● GREEN

● The Market

● Silverbox Ballroom

● Above & Beyond

Personalised Wedding Theme

A perfect wedding, perfect style is what we believe in here at Hotel ICON. A bespoke theme that matches the perfect wedding by customising every little detail.

● Backdrop design

● Venue decoration

● Table setup

● Centrepieces

● Lighting

● Wedding Cake

● Dessert Table/Sweet Corner

Customised Wedding Gifts

A piece of memory for you and your guest to take home with after the celebration.

● Photo Booth

● Photo Printout with Customised Frame

● Macaroon with Logo Printing

● Soy Wax Candles

Personalise Your Stay

Sit back and arrive at the wedding in style in our one of our Tesla drives or indulge and recharge in spa treatments the next day.

● Tesla Wedding Car Hire

● In-room Dining

● Massage and Facial Treatments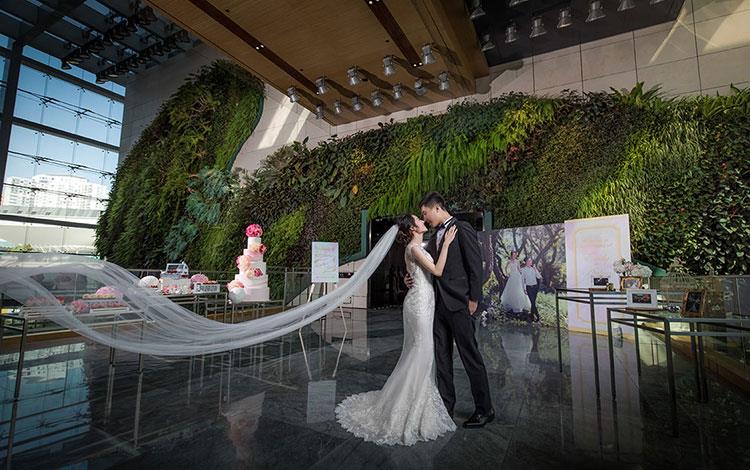 We always try to think creatively around any aspect of our service
Here are some unique small wedding ideas for a more personalised wedding:
Give guests a place to mingle between dance breaks by creating a lounge area at your reception. Fill the space with couches or chairs and plenty of pillows to sink into. It's the perfect way to keep everyone in on the party even when they're resting.
Your guests won't be expecting any drinks until the reception, so why not give them a pleasant surprise by setting up a round of light beverages on the way into the ceremony? Try a fruity drink to set the mood like mimosas or fruit-infused iced teas to sip before taking their seats at the reception.
Make the time for delicious toasts by letting guests customise their champagne. Dishes full of fruit, lavender sprigs, citrus twists and flavoured ice cubes that can be spooned into glasses of bubbly will make a toast more fun for guests.
For a unique spin on the hot photo booth trend, rent a video booth where guests can record a quick on-screen message for the newlyweds in addition to keeping memorable photos.
Get in touch with our specialists to plan your ICON Wedding or experience headache-free wedding planning today at http://wedding.hotel-icon.com