10 Travel Hacks and Packing Tips for Travel in 2023
OTHERS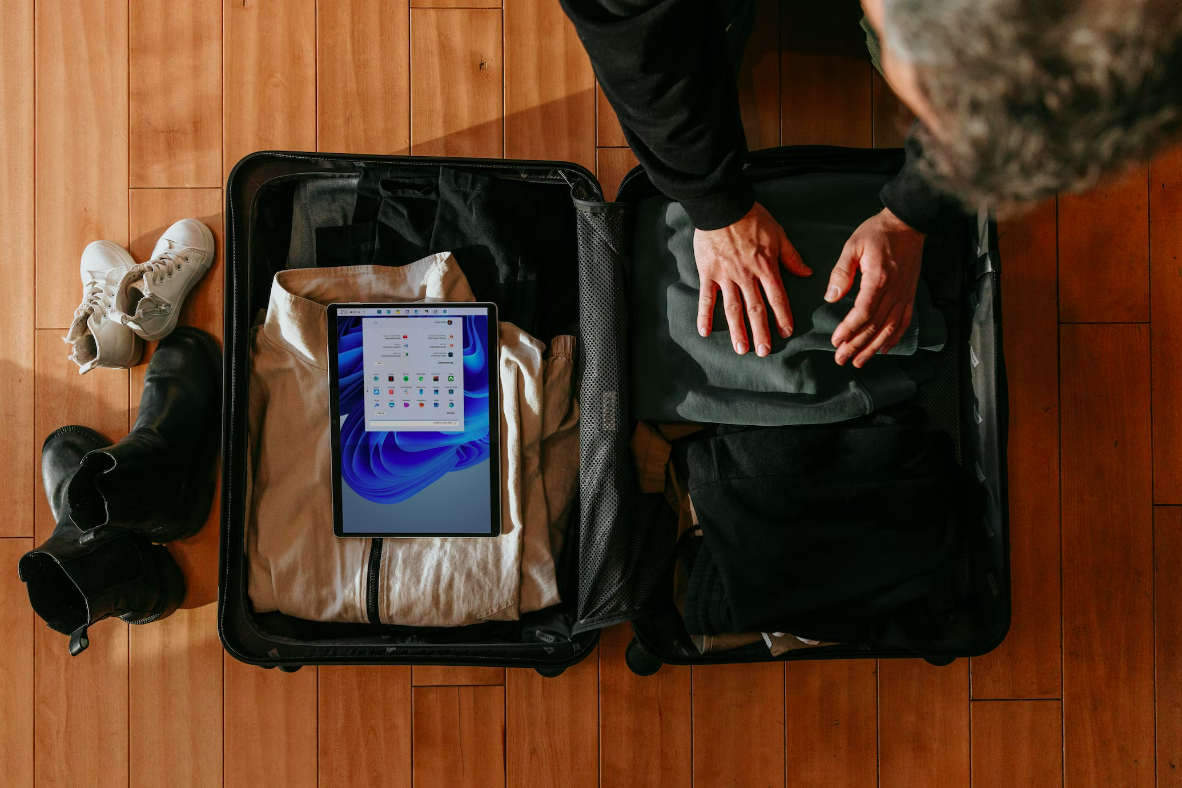 With travel restrictions easing up nearly everywhere in the world, Hotel ICON and SHTM of the Hong Kong Polytechnic University are optimistic that vacationing and business travel is getting back to levels prior to the global pandemic. Pack properly to save money, time and hassle. Follow these travel hacks and packing tips or use them as your guidelines for your next air travel holidays.
Starting With the Essential

No smart travel hacks or packing tips for travelling will help if you forget these:

• Travel documents, including your passport, visa (if needed), vaccination records, travel insurance, and itinerary (depending on the destination's travel restrictions)

• Cash and credit cards

• Phone, phone charger, and phone card (if needed)

• Travel adapter

• First aid kit, including painkillers, vitamins (especially ones that strengthen the body, lungs, and respiratory health), thermometer, and anti-diarrhoea medicine

• Hygiene kit, including face masks, hand sanitiser, RAT kits, antibacterial wipes, disposable gloves and phone cleansing solution

• Toiletries, including shampoo, shower gel/soap bar, face wash, moisturiser, toothbrush, toothpaste, and sunscreen

What to Pack for a Vacation

In addition to packing the essentials, you would want these additional items:

• Appropriate clothing, shoes and bags: For example, bring swimwear, a hat, and sunglasses for a summer getaway, whereas proper walking shoes for a sightseeing trip are a must.

• Bring a camera to capture all the best memories and relive the experience for years to come.

• Entertainment for long-haul flights or long layovers, such as kindle, earphones, gaming technology

How to Pack a Carry-on for a Week

Packing only a carry-on for a week of vacation or business trip can be tricky with the limited space and weight – but it's not unobtainable. You just have to be strategic in what you bring and how you pack it.

• Plan your outfits ahead of time to minimise any unused items that will take up space. Don't bring what you won't use.

• Pack versatile items that can be used in multiple circumstances.

• Take advantage of mini travel-sized toiletries and beauty products.

• Use packing cubes to organise your space.

• Wear bulkier items of clothing to save space in your bag.

• Roll, don't fold.

Don't worry if you forget something. There is always an option to buy what you need at your destination.

MORE TRAVEL HACKS FOR AN EASY-BREEZY TRIP

Packing is only one aspect of the trip. Avoid unwelcome surprises by planning the trip in advance. Research your destination, flight, and hotel thoroughly before booking.

RESEARCH

For the destination itself, look up any travel and vaccination restrictions or rules and visa requirements. Check if there are local contact-tracing apps, quarantine requirements, and special procedures if you get sick. Finding where you can take a PCR test is necessary if one of your destinations requires you to do so. To facilitate your packing, check what the weather will be like, the type of plug the city uses, and what the currency is. You may want to book any tours, domestic travel, and accommodations before the trip to save cash and avoid foreign exchange rates.

BOOKING A FLIGHT

Different airlines have different luggage limitations. Make sure you plan for enough luggage and carry-on space. Would you be flying directly, or do you have layovers? Double-check the travel rules if you have a layover. If you have a longer layover, look into whether there is a lounge or if it is possible to go into the city before your next flight. What are the cancellation and rescheduling policies for unexpected emergencies?

Packing for Your Flight & Airport Hacks to Make Your Life Easier

• With travel gearing up to new heights in 2023, queues to check in, going through security checks, and immigration might be a lot longer. Consider using a suitcase with wheels when travelling to and fro.

• Make a list before actually putting things into your bags. By making a list, you can save time on having to repack because things do not fit. Write down the items that are essential before moving on to the nice-to-haves. Differentiate those that are going into the carry-on and those you want to check-in.

• Packing cubes or bags are useful for keeping your items organised and compressed. This will save time on packing and repacking since you can locate your belongings quickly.

• Roll your clothes to save precious space within your luggage. Additionally, this will allow you to easily see all the clothes you brought during your trip.

• Aircrafts can be cold when in the air. Bring an extra jacket. Although most airlines do provide travel blankets, you may prefer to have your own washed by you. The last thing you want in your travels is to get sick and seek medical attention in a foreign country.

• Pack liquids into 100ml travel bottles and keep them inside a separate bag for faster security checks and to reduce any potential spills.

• Keep your electronics in a separate bag. Since most baggage checks require you to take out all electronics, this will save you time.

• Make sure that travel documents are in an easily accessible location in your carry-on. Keep it safe and close to hand to prevent any unnecessary waits or delays. For added peace of mind, bring extra masks and keep hygiene products within reach. This way you can disinfect your seats, tables, and other surfaces quickly.

• Bring an empty water bottle and ask the flight attendant to fill it up after take-off to keep you hydrated, so you don't always have to ask for some during the flight.

• Time is of the essence whether you are travelling for a vacation or for business. Make sure that your luggage is easily recognisable by you. Putting a colourful ribbon or tag will help you save time checking each bag that looks similar to yours, especially if your luggage is black, blue, or grey. For optimal time saving and hygiene, put a suitcase cover over your suitcase. The detachable and washable cover will provide a layer of safety to your suitcase.

Packing Tips for Business Travel

Unlike leisure trips, business trips require more formal attire and work accessories. There are online meetings, physical get-togethers, and moments where you need to concentrate. Include the following in your packing list to make your trip as productive as possible.

• Formal clothing or suits

• Laptop and charger

• Notebook and pen

• Eye mask and earplugs

Picking the right hotel

Booking the right hotel can make or break your trip. Consider the location – is the hotel conveniently located? Is there any public transportation nearby? Where is the nearest hospital or treatment centre if you get sick or contract COVID? What about the amenities and service? Has the hotel enhanced hygiene or safety protocols in response to the pandemic? Does the hotel have laundry services? After you have booked, check what is offered as part of the booking package so you can plan accordingly.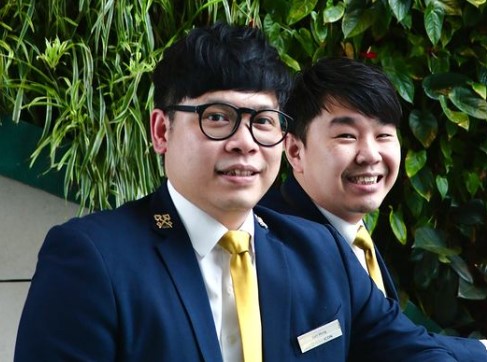 Whether you are travelling to Hong Kong for vacation or business, staying with Hotel ICON will guarantee a fuss-free stay. Conveniently located in Tsim Sha Tsui and near the Hung Hom train station, major business hubs like the Hong Kong Convention and Exhibition Centre and the Central business district are just a few stops away. As a winner of the Sharecare Forbes awards, our 'We Love to Care' service philosophy allows travel newbies and veterans alike to feel at ease, and as Top 5 hotels in Hong Kong on TripAdvisor, help is always just a call away. Enjoy booking flexibility, luscious rooms with breathtaking views of Victoria Harbour, mouth-watering dining options, and all you can ask for at Hotel ICON.