An Ideal Location Makes the Best Hotel for Arts Lover
ART & CULTURE
What makes the Best Hotel in Hong Kong for Arts Lover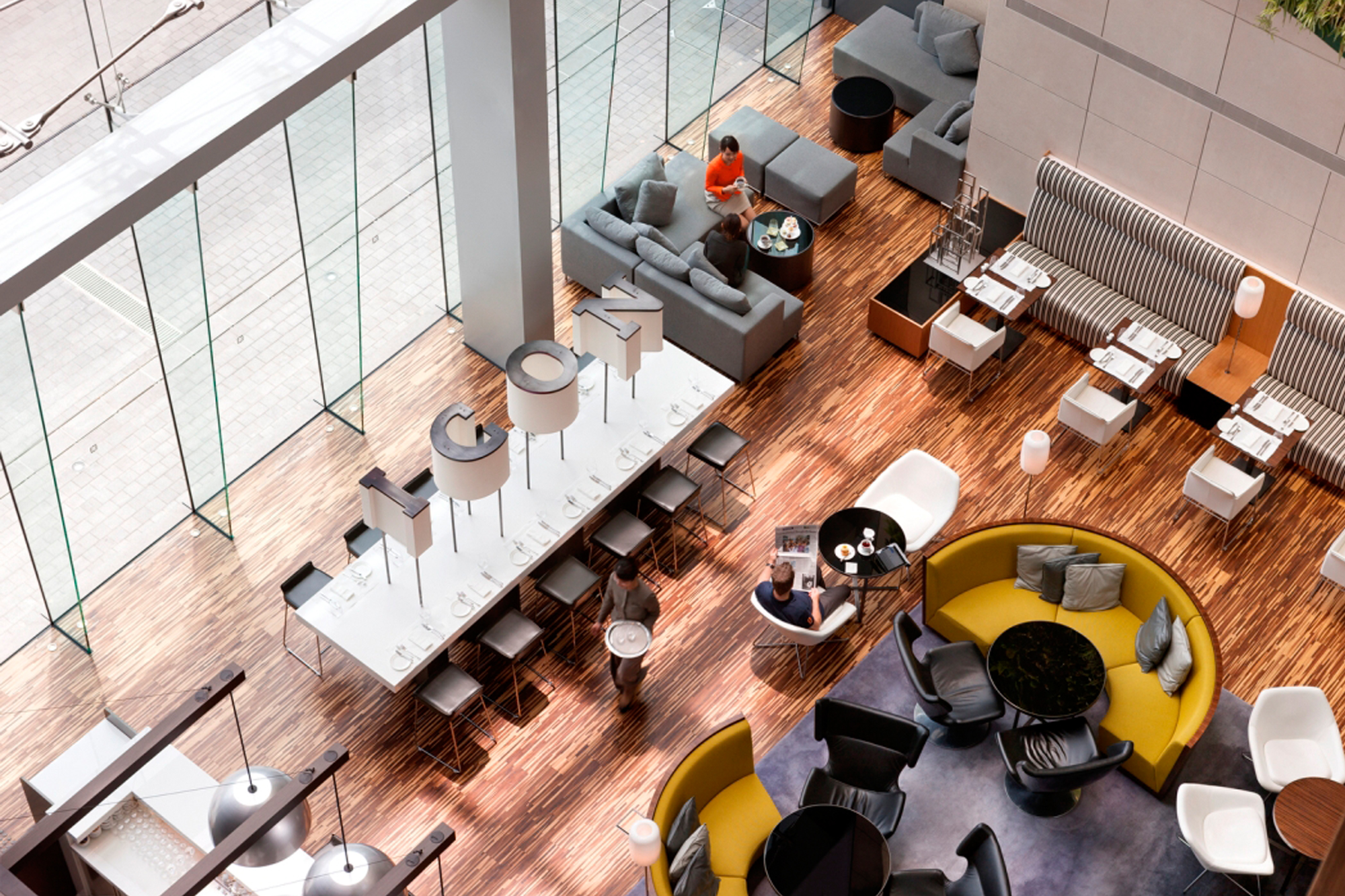 At Hotel ICON, our passion for local culture, art and design can be recognised through architecture, interior design, and the inspiring collection of art in the hotel. Lifestyle of arts and sophistication are some key attributes of a perfect stay for our guests who share our similar interests and devotion. Situated at the harbourfront of Tsim Sha Tsui, Hotel ICON's prime location makes getting around the city and visiting the city's finest art venues an absolute ease. Within 20 minutes, you can reach a plethora of cultural landmarks and artistic institutions designated to please every type of arts lover.
For Visual Arts Lovers…

HONG KONG MUSEUM OF ART (HKMOA)

Photo credit: Hong Kong Museum of Art (Facebook)

An 18-minute walk along the promenade from Hotel ICON sits the city's first public art museum. The Museum underwent a 400 million renovation and expansion from 2015 to 2019, thoroughly revitalising its collection and building. Now at the HKMoA, visitors can find one of the most impressive collections in Asia of more than 17,000 works by iconic artists. Not limited to local art, thematic exhibitions of international and Western arts are also regularly displayed on a rotation basis.

Address: 10 Salisbury Road, Tsim Sha Tsui

GALLERY BY THE HARBOUR

Photo credit: Harbour City

Inside the neighbourhood's biggest shopping complex Harbour City just a 10-minute ride away from Hotel ICON, Gallery by the Harbour is the first of its kind in Hong Kong. The gallery holds thematic exhibitions by local and international contemporary artists, from rising illustrators to award-winning photographers. This light and quaint gallery is an excellent pitstop for those who crave a quick art fix amidst a busy day of retail therapy.

Address: 27 Canton Road, Tsim Sha Tsui

M+

Photo credit: M+, West Kowloon Cultural District (Facebook)

Opened in 2021, the pioneering M+ is a mere 10-minute ride away from Hotel ICON. Spanning 17,000 m² of exhibition space across 33 galleries, M+ has become the first institution in Hong Kong devoted exclusively to the visual culture of the 20th and 21st centuries, with exhibitions covering themes of architecture, design, post-war art, conceptual art, installation art and much more. The Museum's collection on its vast grounds places particular emphasis on designs from Hong Kong and Asia, consisting of over a thousand exhibits, including contemporary artworks, posters, textiles, furniture, and even entire architectural interiors.

Address: 38 Museum Drive, West Kowloon Cultural District

HONG KONG PALACE MUSEUM

Photo credit: 香港故宮文化博物館 Hong Kong Palace Museum (Facebook)

Next to M+ is the city's new artistic landmark. After five years in the making, the Hong Kong Palace Museum opened in July 2022 and is the latest addition to the West Kowloon Cultural District.

Housing more than 900 artefacts and exquisite works of art on loan from the Palace Museum in Beijing – among the largest lend the Palace Museum has ever made to another cultural institution since its establishment, the HKPM is a must-visit for Chinese art lovers. The Museum also displays pieces borrowed from other international museums, such as the Louvre, as a testament to the museum's role in international cultural exchange.

Address: 8 Museum Drive, West Kowloon Cultural District

FOR CULTURAL HERITAGE LOVERS…

1881 HERITAGE

On the famous shopping strip that is Canton Road which is less than a 20-minute walk from Hotel ICON, the colonial-style 1881 Heritage is made up of the former Marine Police Headquarters (1884 to 1996) and the Kowloon Fire Station (1920 to 1971). Find out more about 1881 Heritage here.

Address: 2A Canton Road, Tsim Sha Tsui

HONG KONG MUSEUM OF HISTORY

Photo credit: The Hong Kong Museum of History

Just a 2-minute walk away from Hotel ICON sits the permanent home of the Hong Kong Museum of History. Spanning 17,500 m2, the collections of the museum encompass natural history, archaeology, ethnography and local history. With vast exhibitions featuring spectacular recreations of entire streets or markets and installations of massive artefacts, this museum is the best place for those who are interested in the city's history and the role it has played internationally.

Address: 100 Chatham Road South, Tsim Sha Tsui

CLOCK TOWER

Photo credit: Leisure and Cultural Services Department

It is no overstatement to say that the Clock Tower is one of the most symbolic landmarks in Hong Kong and one of the most endearing historic buildings that hold a very special place in the hearts of the locals. This commemorated landmark with so much history and beauty sits only 20 minutes away from Hotel ICON and right next to the Hong Kong Cultural Centre. In celebration of its centenary, the previously halted hourly chimes can now be heard from 8 AM to midnight.

Address: 10 Salisbury Road, Tsim Sha Tsui

For Performing Arts Lovers…

HONG KONG CULTURAL CENTRE

Photo credit: Hong Kong Cultural Centre

An important landmark well-known to every local just a 5-minute car ride or a 20-minute stroll along the promenade from Hotel ICON, the Hong Kong Cultural Centre is a multipurpose performance facility that hosts a wide variety of cultural performances regularly. Its stately Concert Hall, home to one of the world's largest mechanical tracker action organs, has held countless concerts by world-class musicians and orchestras. Their Grand Theatre and Studio Theatre regularly stage operas, musicals, ballets and other genres of performing arts by local and internationally-renowned companies. Guided tours are also available at a small fee for those who would like to learn more about the venue's design, facilities and the decorative artworks dotting the centre.

Address: 10 Salisbury Road, Tsim Sha Tsui

Xiqu Centre

Photo credit: 戲曲中心 Xiqu Centre Facebook

A 10-minute taxi ride from the hotel is the Xiqu Centre, a performance venue dedicated to promoting traditional Chinese opera known as xiqu. Visitors can find a wide array of Chinese performing arts programmes, such as the Tea House Theatre Experience, designed for audiences who are new to the art form, and free weekly performances of traditional Chinese music at the Atrium. The venue also hosts other forms of theatrical performances, screenings and exhibitions as part of its diverse programme offerings. The Centre also offers daily guided tours where visitors can learn about the architectural and design features of the venue, as well as the history of the art form. Read more on the architecture of the Xiqu Centre here.

Address: 88 Austin Road W, Tsim Sha Tsui

FREESPACE

Photo credit: Freespace 自由空間 (Facebook)

Also situated in the West Kowloon Cultural District, Freespace is an electrifying venue within a 15-minute drive away from Hotel ICON. Freespace presents contemporary and multi-genre performances and events to promote new ways of seeing and experiencing performing arts. Compared to other cultural venues in Hong Kong, Freespace carries a hipper, younger and more dynamic vibe. It is also home to Hong Kong's largest blackbox theatre, The Box, where performing arts lovers can indulge in top-class immersive performance experiences. Don't forget to check out their Lau Bak Livehouse, an all-in-one venue combining a bar, restaurant and performance space with regular live music performances.

Address: 18 Museum Drive, West Kowloon Cultural District

A HOTEL THAT EMBRACES ART

The moment our guests set foot in Hotel ICON, they will find themselves surrounded by art that reflects the cultural spirit of Hong Kong. Representing the combined efforts of some of the most creative local talents, Hotel ICON features over 100 masterpieces from acclaimed artists, curated by the renowned Hong Kong designer Freeman Lau.

To name a few of the arts in Hotel ICON, situated in the lobby is the masterpiece "Dao Gives Birth To One" by artist Hung Keung, who examines the relationship between human beings and traditional Chinese Daoism.

"Fortune 60," created by Cheung Yee who is renowned for his cast paper murals, possesses a strong personal style with a unique vocabulary and reflects ancient Chinese philosophy. While "Cityscape" by painter Chow Chun Fai expresses the twisted perspective created by the dense urban environment.

For guests who share our love of arts and design and enjoy travelling in style, Hotel ICON's Designer Suite, curated by world-renowned fashion designer Vivienne Tam, will make your stay in Hong Kong a truly unique one.

At Hotel ICON, we are dedicated to bringing you an exuberant hotel experience and offering a stay experience unlike any other with stunning views of Victoria Harbour and premium amenities. Conveniently located within 20-minute proximity to all the exciting arts venues in Hong Kong, Hotel ICON is one of the best hotel in Hong Kong for art lovers as recognised by Forbes Travel Guide. Check out our exclusive deals and book your stay with us today!