Finding Contemporary Art Exhibitions and Galleries in Hong Kong
ART & CULTURE
11 Feb 2021
Hong Kong is emerging as a cultural powerhouse in the international art world. Within the last 10 years, Hong Kong's art scene has exploded from a smattering of art galleries to over 100 world-class galleries and Hong Kong exhibitions.
Art lovers will have no trouble finding contemporary art exhibitions and galleries in Hong Kong. Discover artworks by up-and-coming, and well-known local and international artists. Creative visual works from photography through to massive installations can be found all over this vibrant and culturally rich city.
Satiate your cultural and historical cravings with our guide to the best art hubs Hong Kong as to offer.
7 VENUES FOR CONTEMPORARY ARTS IN HONG KONG
Venue 1: Hong Kong Museum of Art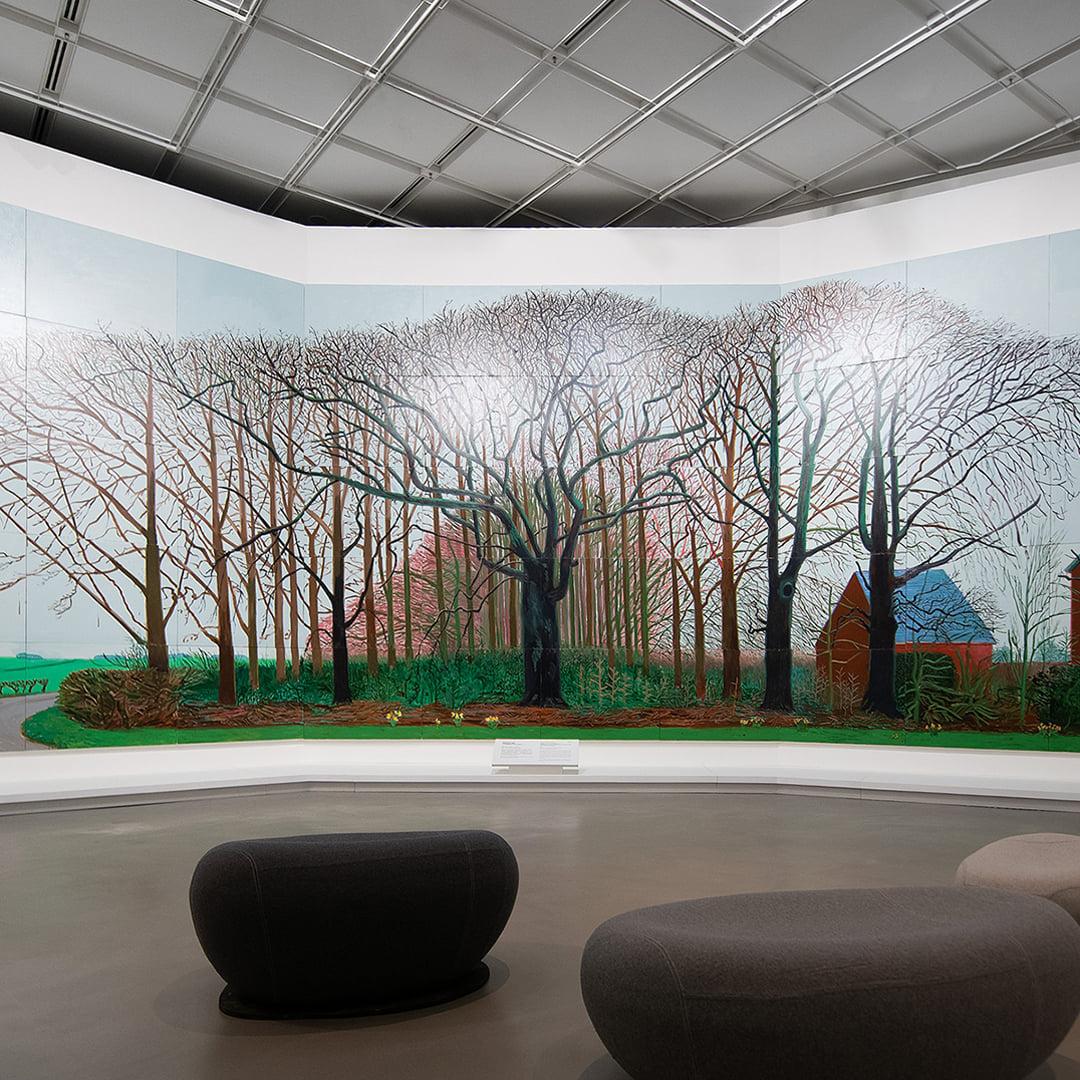 Photo credit: Hong Kong Museum of Art (Facebook)
A not-to-be-missed art venue in Hong Kong is the historic Hong Kong Museum of Art. Boasting a prime position on the Tsim Sha Tsui waterfront is the city's first public art museum. HKMoA's mission is to connect art to people, presenting art lovers with an amazing array of local artists dedicated to highlighting China's long cultural history. Not limited to local art, International and Western art is also proudly displayed, offering a Hong Kong viewpoint to provide visitors with new experiences and understanding of tradition.
Browse an impressive collection of more than 17,000 artefacts, winding back the clock with works by iconic artists like Wu Guanzhong, who is broadly recognized as the father of modern Chinese painting.
Stay up-to-date with current and upcoming Hong Kong exhibitions
here
.
Venue 2: M+ Pavilion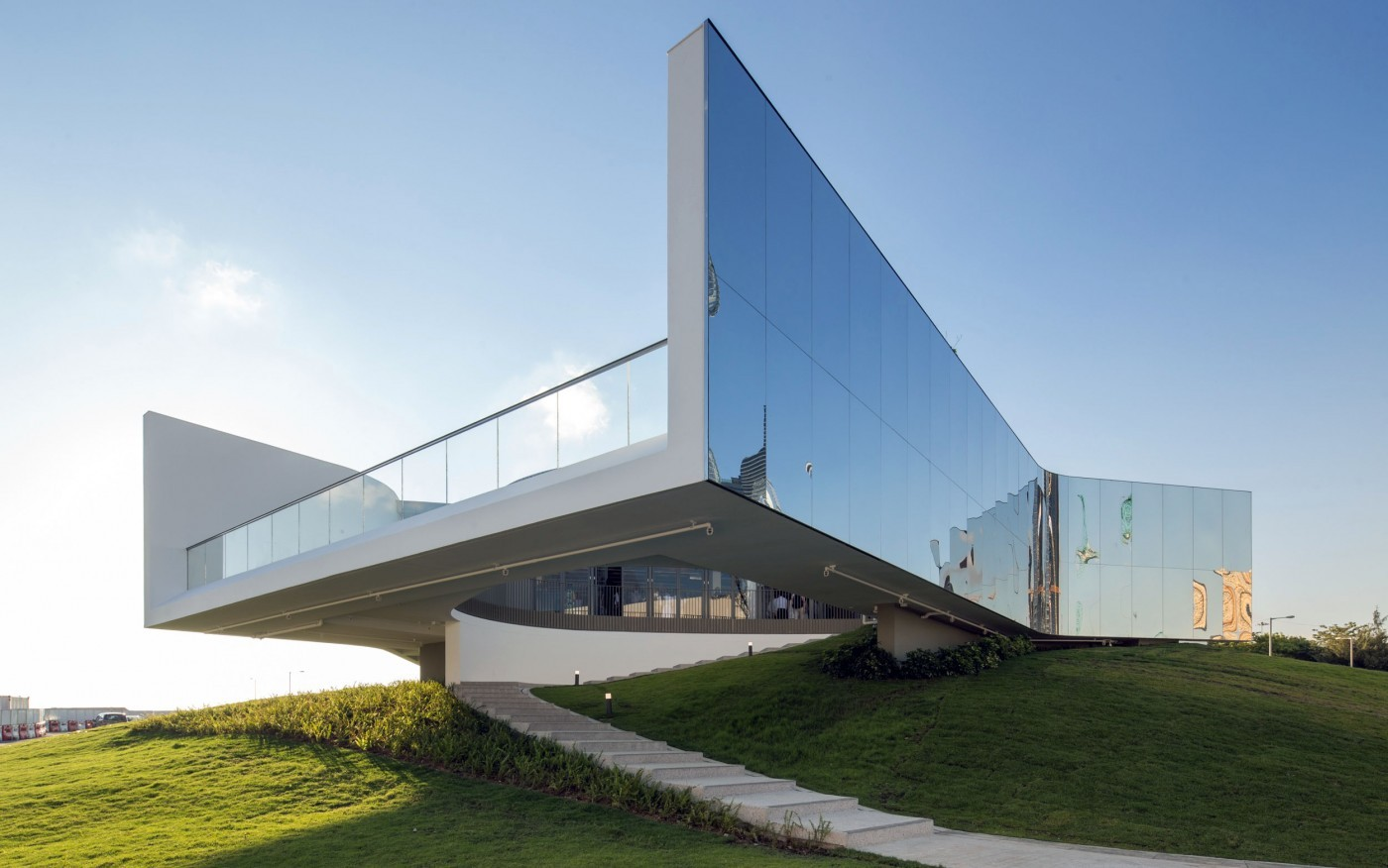 Photo credit: West Kowloon Cultural District (Website)
M+ Pavilion was opened in 2016 to satisfy the modern art community's growing appetite for creations by local artists. Contained within the remarkable reflective architecture of this art gallery in Hong Kong, are a number of thematic shows and independent exhibitions displayed by local and international talent.
Keep in the loop with future Hong Kong exhibitions
here
.
Venue 3: Tai Kwun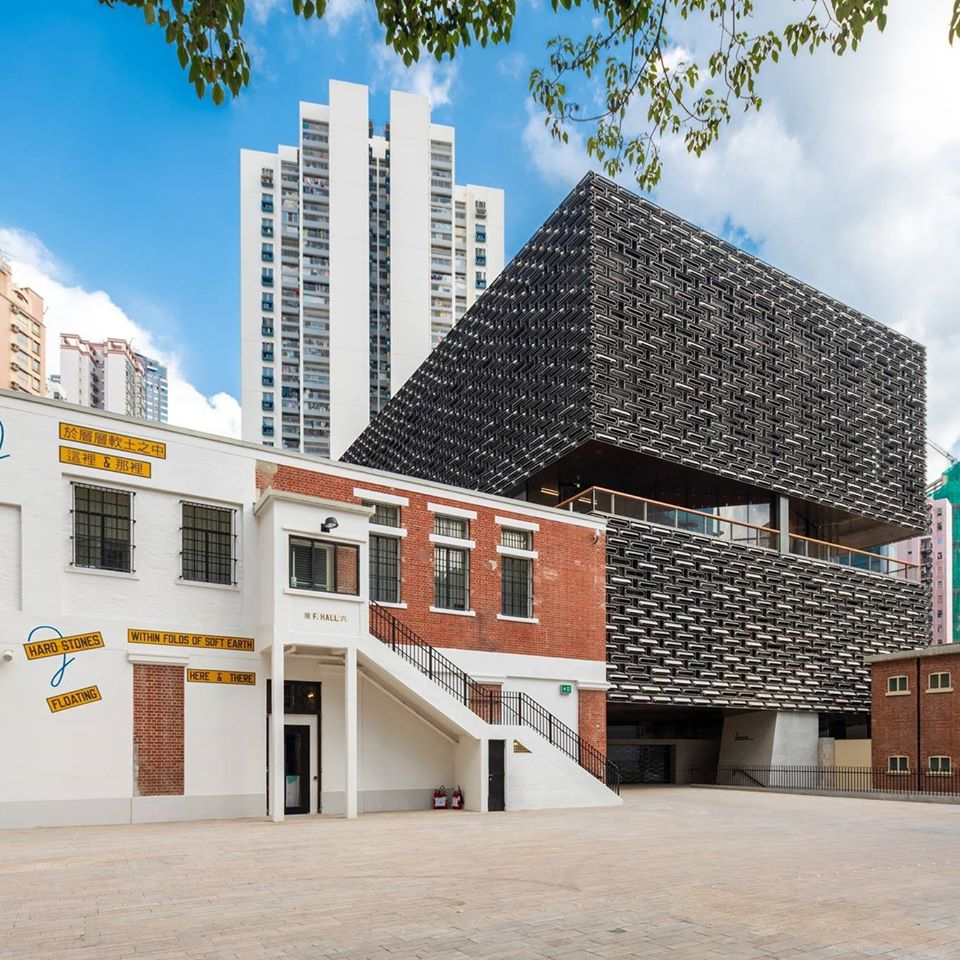 Photo credit: Tai Kwun Contemporary (Facebook)
The former site of Central Police Station, Central Magistracy and Victoria Prison has become Hong Kong's largest conservation project to date. Today it is one of the city's biggest arts and creative hubs; consisting of 16 heritage buildings, 2 open spaces, a 200-seat auditorium, bars, restaurants and 2 new structures created to house art galleries. Tai Kwun strives to provide the best traditional and contemporary art experience while fostering an appreciation for art and history within the local community.
Six to eight curated art exhibitions will be held each year in this world-class art gallery of Hong Kong. During the day, visitors are guided on an interactive tour, learning more about the heritage of the impressive space. Also hosting a variety of immersive programmes, performances and workshops provide Hongkongers with a new place for stimulation, enjoyment and inspiration.
Take a peek at the upcoming Hong Kong exhibitions
here
.
Venue 4: H Queen's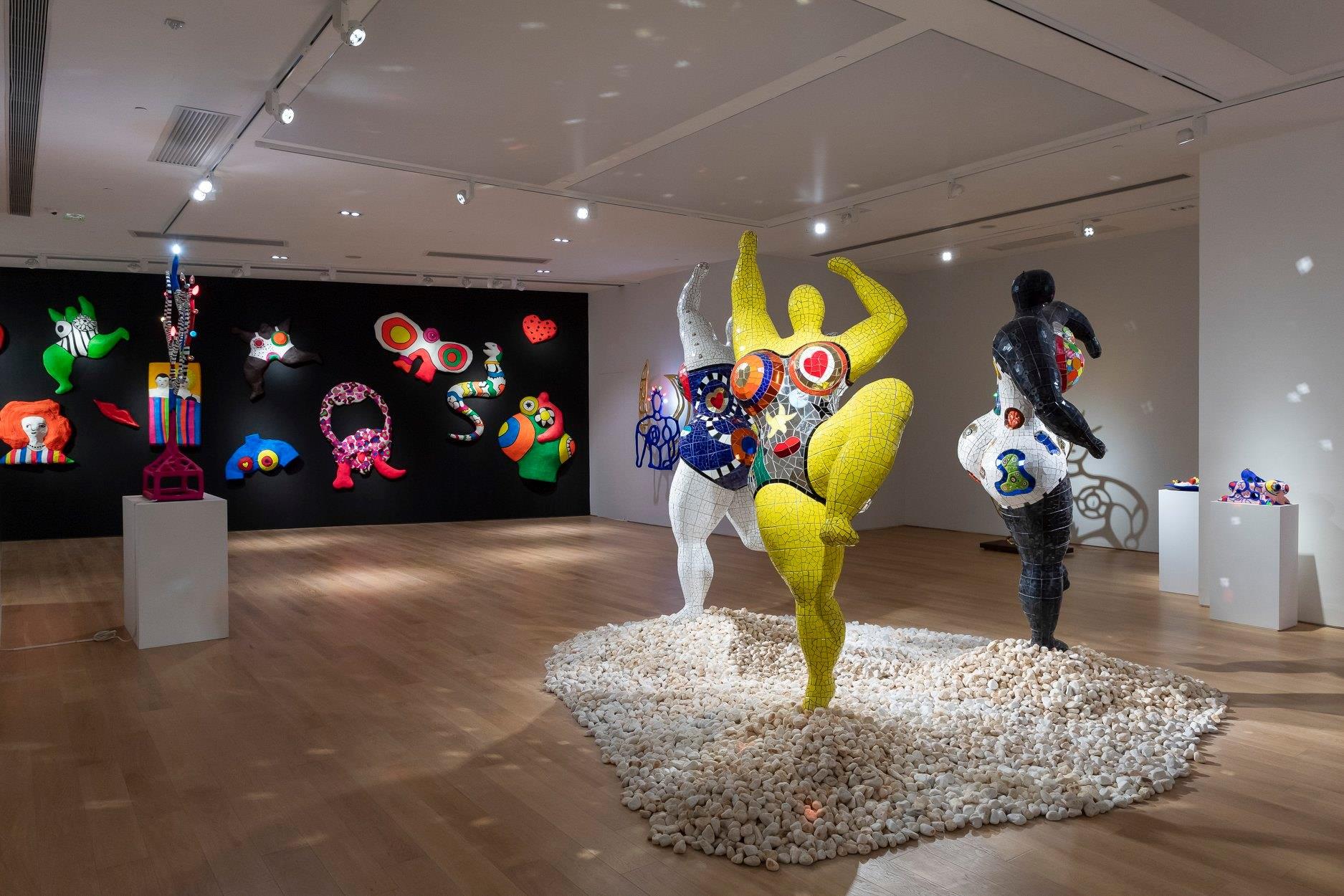 Photo credit: H Queen's Hong Kong (Facebook)
One of Hong Kong's architectural icons is home to 8 outstanding art galleries and auction houses and is set to transform the cultural movement of Central Hong Kong. The mission of H Queen's art gallery Hong Kong is to build its reputation as an innovator within Asia's art community. Unhindered by columns or windows, artists are offered an enormous space to showcase large-scale installations which are too big for other venues.
Centrally located at
80 Queen's Road
, the building has an entrance at both Queen's Road Central and Stanley Street to maximize exposure in one of the city's busiest areas.
Combining the best of international art and lifestyle right in the heart of Hong Kong, H Queen's is set to be the new go-to for art, culture and entertainment.
Discover what's hot at H Queen's Hong Kong exhibitions
here
.
Venue 5: Pedder Building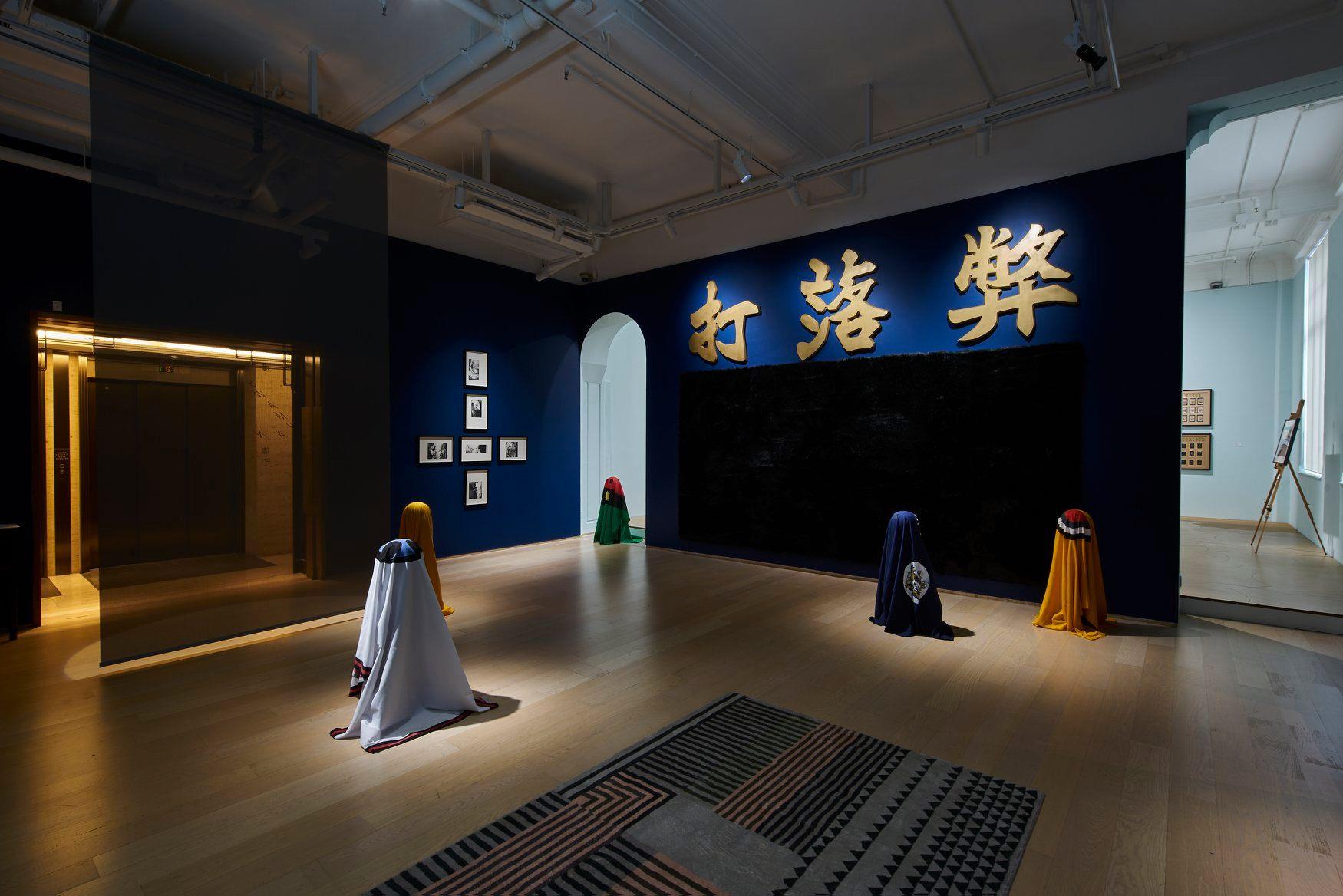 Photo credit: Hanart TZ Gallery (Facebook)
Step inside Hong Kong's Grade II Historic Building - one of the last pre-WWII buildings. New life has been breathed into the colonial architecture to create an art gallery Hong Kong people can be proud of.
Explore some of the world's top international galleries in this eye-catching Beaux Arts-style structure which showcases well-known institutions such as Lehmann Maupin, Gagosian Gallery, Ben Brown Fine Arts and Hanart TZ Gallery.
The epitome of wilful re-invention, Pedder's is now a symbol of an artistic, lively and international Hong Kong.
Venue 6: Art Supermarket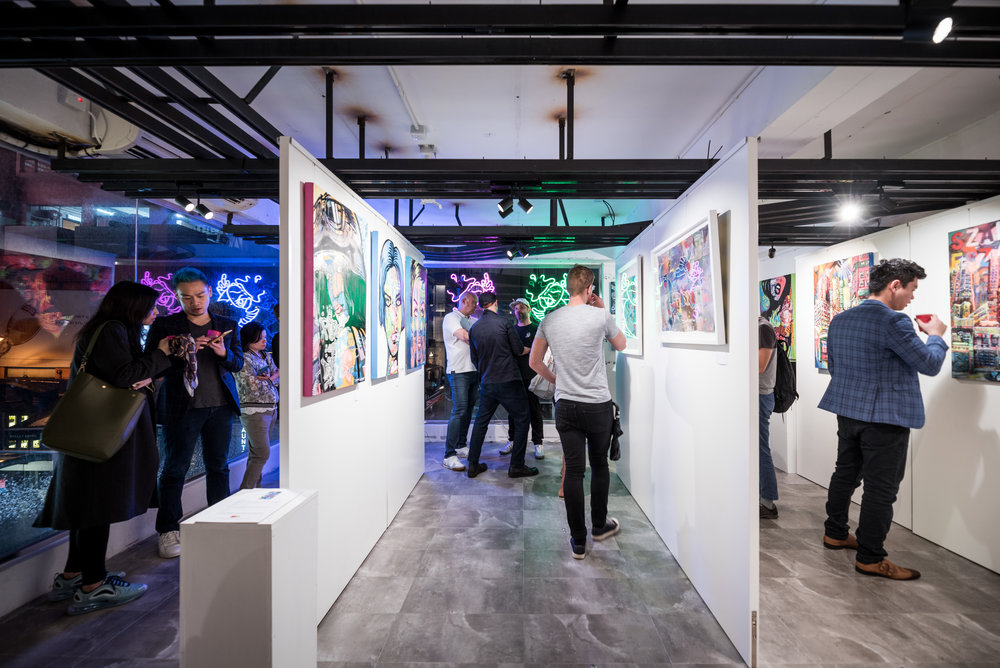 Photo credit: Art Supermarket
As far as unconventional art galleries in Hong Kong go, Art Supermarket is becoming recognized as a progressive contender in the Hong Kong arts sceneExhibiting a wide variety of artworks presented by emerging Western and Asian contemporary artists, Art Supermarket allows visitors to not only admire these impressive art pieces but also to own.
Art Supermarket is located on
Staunton Street
in the heart of Hong Kong's Central district. Check out their exciting current and upcoming Hong Kong exhibitions
here
.
Venue 7: White Cube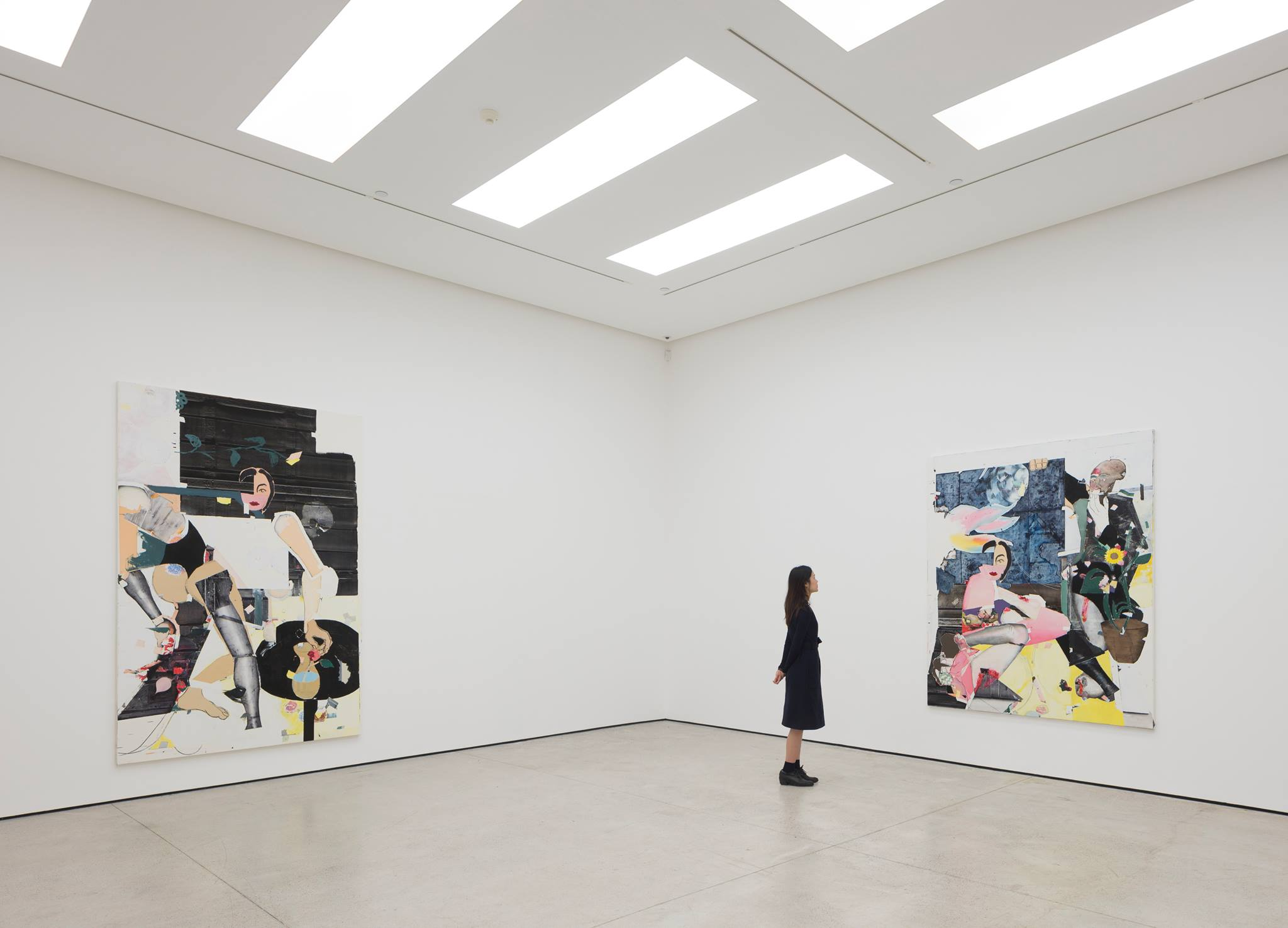 Photo credit: White Cube Hong Kong (Facebook)
The first of White Cube's galleries to be opened outside the UK, the Hong Kong branch is set in a minimalistic building spanning across 2 floors. The pristine white walls provide a blank canvas for artists to present creative artworks and groundbreaking installations.
Despite its busy location on
50 Connaught Rd
, Central, White Cube's interior is a quiet space that transports visitors from the chaos of the city, directly into the imaginative minds of its artists.
Take a look at White Cube's current and future exhibitions
here
.
Hong Kong is already known for its world-class culinary and retail landscapes. Now surfacing as a king-pin in the art world, it's easy to immerse yourself culturally in this thriving metropolis with its wide variety of Hong Kong exhibitions.
Hotel ICON represents the combined efforts of Hong Kong's most creative talents including Rocco Yim, Terence Conran, Patrick Blanc, William Lim, Tommy Li, Barney Cheng and Freeman Lau. Standing as a testament to design innovation, this upscale Hong Kong hotel features work from acclaimed local and international talents. You now have our tips for
finding contemporary art exhibitions and galleries in Hong Kong
, so why not give yourself time to explore them all, and stay at Hotel ICON which offers stunning views of Victoria Harbour. Book now and enjoy our
Book Direct Added Benefits
!