The IMPOSSIBLE® Burger
Now at GREEN
HOTEL ICON LAUNCHES THE IMPOSSIBLE® BURGER IN HONG KONG :
A game-changer for the food industry in conserving our natural resources and protecting our planet without compromising on taste.
The new ICON IMPOSSIBLE® Burger, a plant-based burger, is produced without hormones, antibiotics, cholesterol or artificial flavours. It uses about 74 percent less water, generates about 87 percent fewer greenhouse gases, and requires around 95 percent less land than conventional ground beef from cows.
The new ICON IMPOSSIBLE® Burger comes topped with onions and pickles, served in a vegetarian bun with a special sauce and Sweet Potato Fries. Available at GREEN, guests can customize the burger with additional ingredients including Fried Egg, Avocado, American or Smoked Gouda at additional charges.
The IMPOSSIBLE® Burger is owned by the
Impossible Foods
, a start-up founded in 2011 by former Stanford University biochemistry professor Pat Brown.
IMPOSSIBLE® Burger at GREEN
Available from 15 May
Price: HK$148+
10% service charge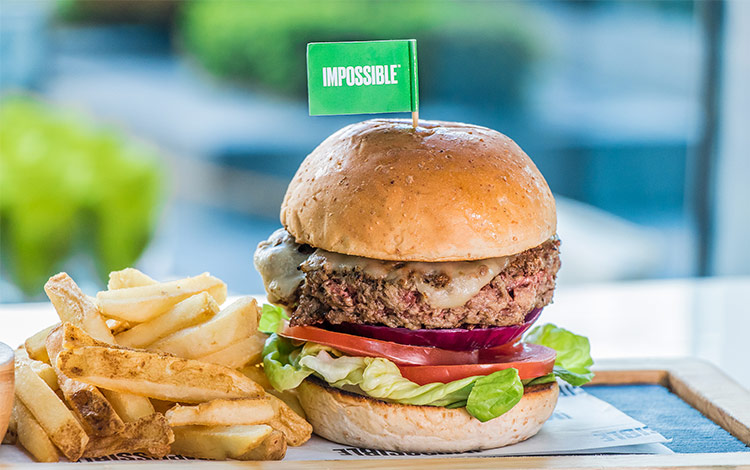 GREEN
Location: Lobby
Reservation: (852) 3400 1300
Opening Hours: 07:00 - 00:00