"All About Durian" Afternoon Tea
It's the season for durians and that means it's time for us to indulge in them! And due to popular demand, we are once again introducing our 'All about Durian' Afternoon Tea at The Market! This time, not only is it bigger, it's also better.
From 21 September to 30 October, upon patronage of the All About Durian Afternoon Tea Set at The Market, guests can experience the finest patisserie with Executive Chef Danny Ho at one of his pastry classes in our fully equipped Food Lab Kitchen on 26 September, 1, 2, 14, 23 and 30 October at special price of HK$680net per person (original price HK$980). Every guest will receive a welcome drink, apron, tote bag, recipe and certification at the end of the class and you may also bring the dessert home (available on a first-come-first-serve basis and while stock lasts).
"ALL ABOUT DURIAN" AFTERNOON TEA MENU
Including Unlimited Signature Homemade Durian Ice Cream and Durian and Godiva Twist Ice Cream
ALL TIME CLASSICS
Traditional Scones with Clotted Cream and Jam
SOUP
Double Boiled Musang King Durian Soup
SAVOURIES
Crunchy Baked Boston Lobster Stuffed with Durian
Japanese Style Abalone
Smoked Salmon Roll with Caviar
Cherry Tomato with Mozzarella Cheese
Tuna Cube
SWEETS
Imported Malaysian D197 Durian Flesh (1 piece)
Imported Malaysian D175 Red Prawn Durian Flesh (1 piece)
Forbidden D24 Durian Egg Roll
Durian Choux with Sweet Corn
Durian Serradura
Oolong Tea Agar Agar
Served with homemade lemonade, chilled juice, freshly brewed coffee or tea
"All About Durian" Afternoon Tea
Date: Starting from 5 July 2021 (Please reserve your table at least 1 day in advance)
Venue:
The Market, Hotel ICON
Price:
HK$398* per person | HK$738* for two persons
(Deposit of HK$100 per person is required upon reservations)
Reservations Enquiry: (852) 3400 1308
*Prices are subject to 10% service charge
Furthermore, whether you're in the comforts of your own home or out and about, why not take with you our indulgent All About Durian Takeaway Afternoon Tea, available at our e-shop at $598 (for two persons)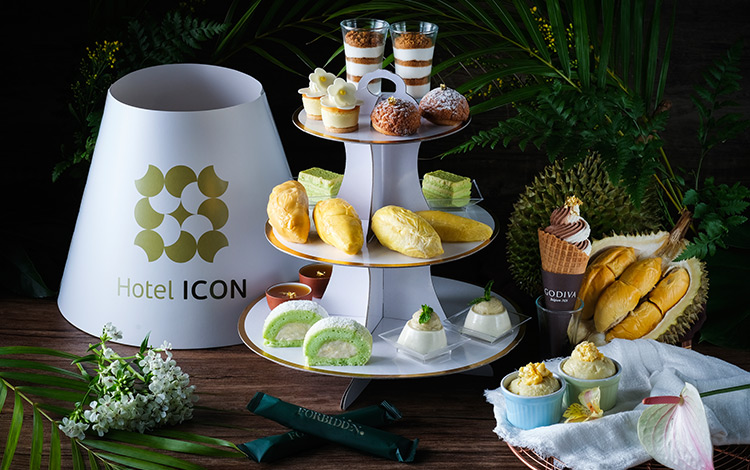 "All About Durian" Takeaway Afternoon Tea
Order Date: Starting from 5 July 2021
Pick-up Date: Starting from 8 July 2021
Price: HK$598 (2 persons)
Pick-up Location: G/F, GREEN, Hotel ICON
Click
here
to view full menu
Reservation Enquiry: (852) 3400 1343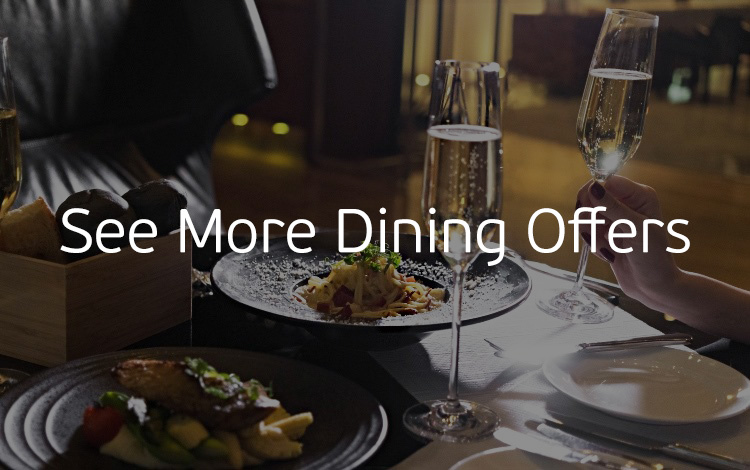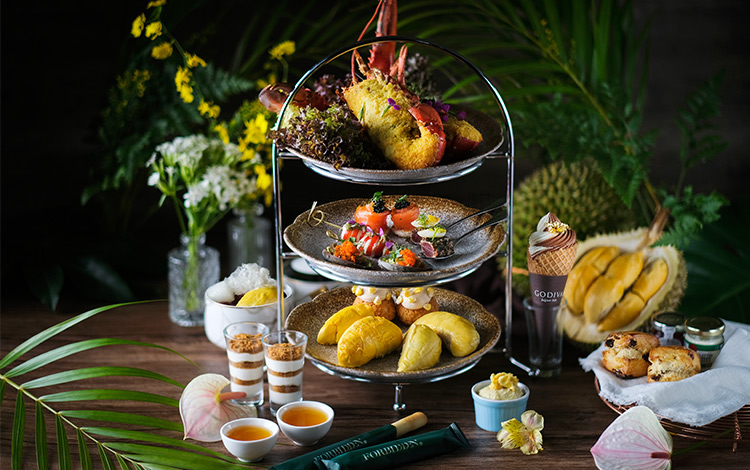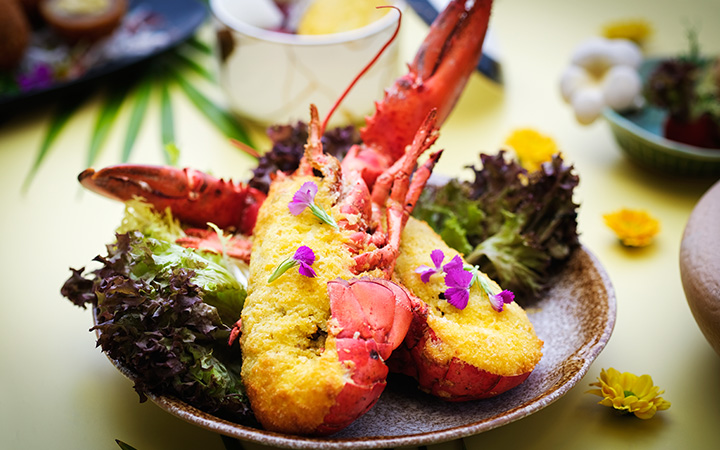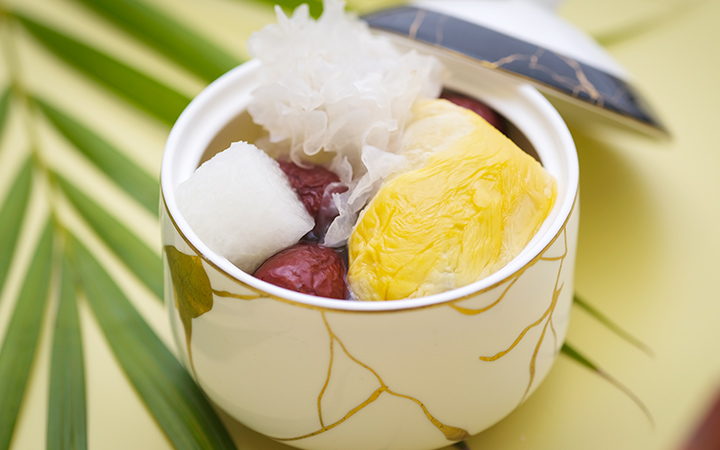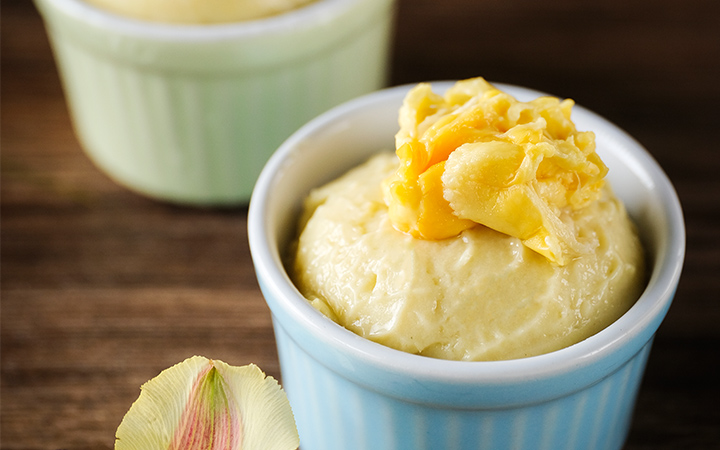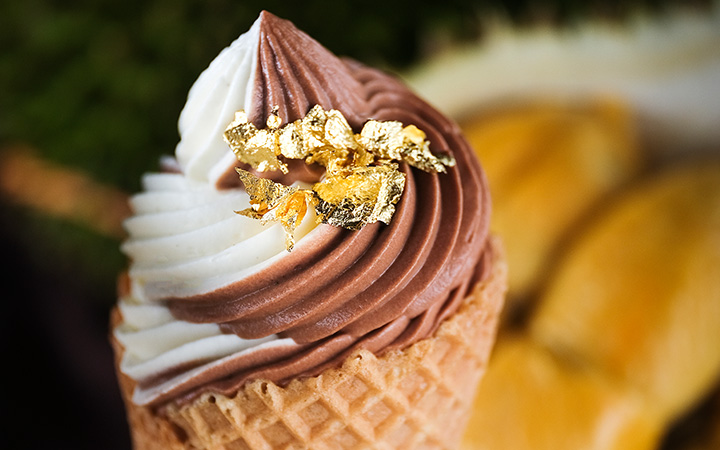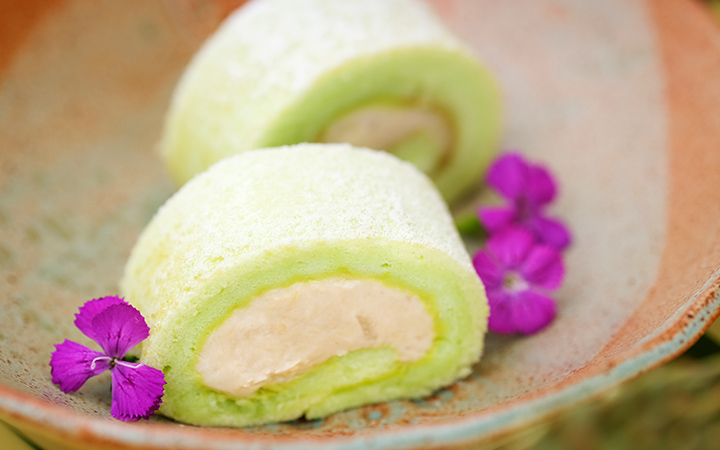 THE MARKET
Location: Level 2
Reservations Enquiry: (852) 3400 1308

WHAT'S ON