Sea You Tonight Four-Course Set Dinner
Due to popular demand, GREEN has brought back its all-time favourite Seafood Tower along with new intimate dishes that is sure to romance you and your other half's evening!
Featuring the likes of Canadian Snow Crab Legs, French Sea Snails, Sake-marinated Abalones and much more, what better way to start your course, along with, the option of Oyster Chowder soup to highlight your seafood appetite.
Now enter the main course with all new signature dishes that come with refined ingredients and skilful plating that makes for a luxury experience. Whether it's Argentinian Grass-fed Beef Sirloin or the Scotland Oven Roasted Salmon Fillet, there's no shortage of wow when enjoying this course. Take it all in with a little White Chocolate Bomb Shell delight for dessert, decorated with touches of berries and edible flowers to sweeten the moment. And better yet, enjoy the free-flowing wine, sake or orange juice to kick your Monday blues!
Sea You Tonight Four-Course Set Dinner
Date: Every Monday and Tuesday night
Time: 7:00pm – 10:00pm (Last order at 9:30pm)
Price: $528* per person
1 Starter + 1 Soup + 1 Main Course + 1 Dessert + Coffee or Tea + Free-flow beverages
Click
here
to view the menu
*Price is subject to 10% service charge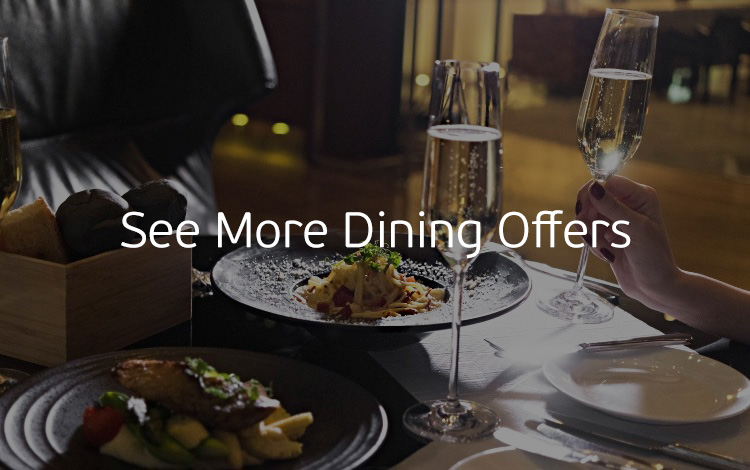 GREEN
Location: Lobby
Reservation: (852) 3400 1300