Booking for an Extended Stay? Here's What Living in a Hotel is Like
OTHERS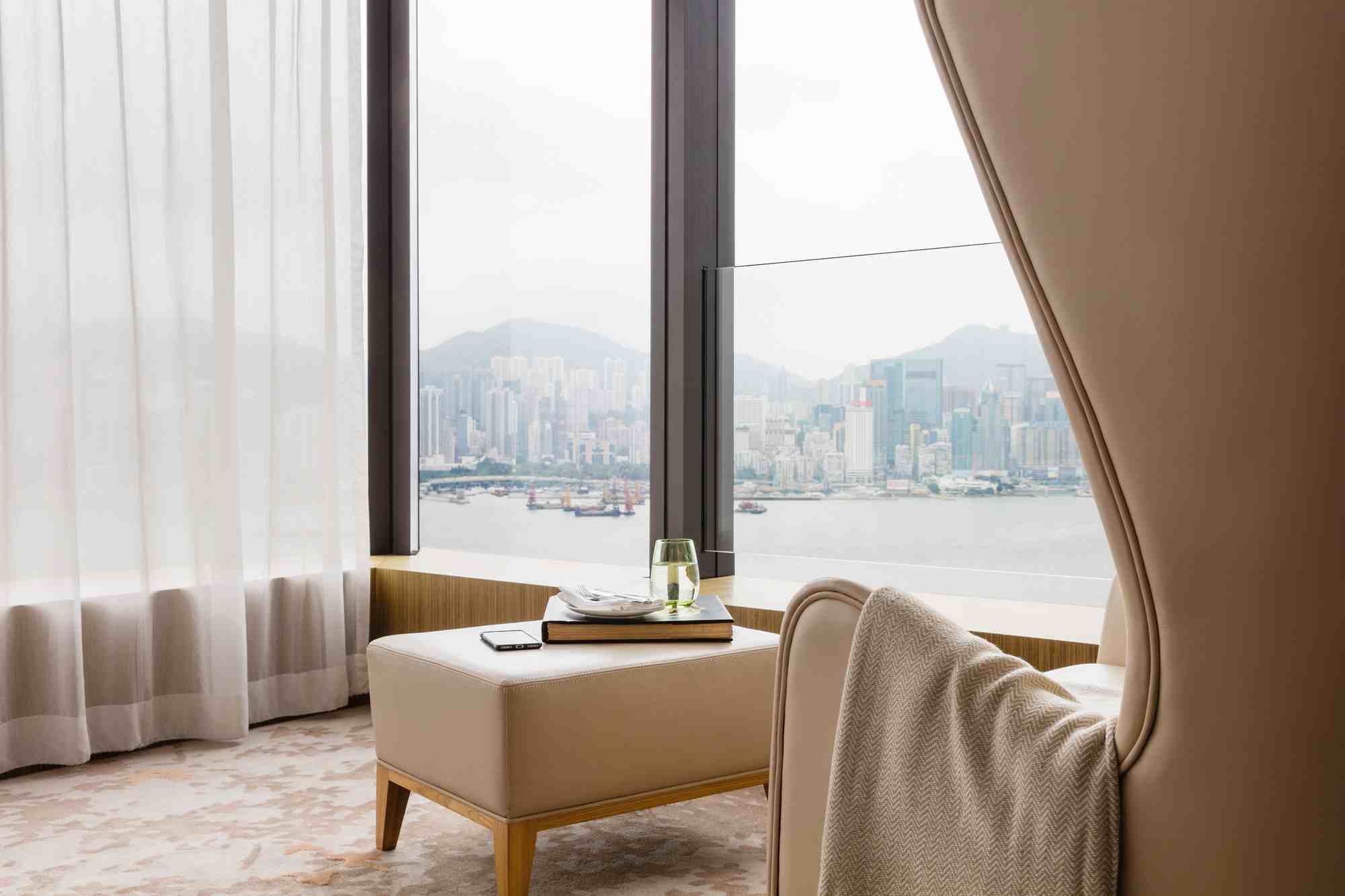 That sweet, cosy weekend staycation was so awesome that you didn't want to pack up and leave. Fret not, for you can stay longer now! While it might not have crossed your mind previously and sound a bit far-fetched, living in a hotel is surprisingly simple, fuss-free, and more affordable than you think. Whether you are in the middle of living arrangements, renovating your permanent residence, or simply need a place to call home for a month to two, hotels are an excellent choice for an extended stay. Let's dive in and see what living in a hotel is like with Hotel ICON.
Living in the Heart of Hong Kong

The last thing you would want after a long, hard day at work is to make unfruitful use of your time and energy on the commute. Situated in the heart of Hong Kong by the Tsim Sha Tsui waterfront, Hotel ICON's prime location makes traversing the city as simple as can be. Be it your daily commute to work, meeting friends for a nice dinner on a Friday night, or hitting your favourite bar to unwind after work, all are within the vicinity or a very short and breezy ride away from Hotel ICON.

Within the neighbourhood, there is plenty to do as well. Take a stroll at the promenade and take in the million-dollar view of the world-famous Hong Kong skyline and all its glory. On the weekends, explore the impressive museums, historical sites and artistic landmarks in Tsim Sha Tsui and the West Kowloon Cultural District to enrich your mind. Waking up to the spectacular view of Victoria Harbour and the city skyline every morning is undoubtedly energising and will have you starting your day on the right foot.

Thoughtful Services and Top-Class Facilities

One major perk of spending an extended stay at a hotel is the services and facilities. With housekeeping taking care of every corner of your room, you don't have to come home after a long day to chores piled up waiting for you, so you can genuinely relax in your beautifully decorated abode. Long-stay guests of Hotel ICON also have access to the laundry room and an exclusive common lounge area. Many of our guests love the lounge area and use it as a co-working space or simply an extended living space to hang out and luxuriate during the day.

Bring your active lifestyle up a notch by capitalising on our

recreation and fitness amenities

. At our outdoor heated pool overlooking Victoria Harbour, start your day with a refreshing morning or evening dip, and enjoy an unobstructed panoramic view of Hong Kong's skyline. Our Health Club gym, with world-class machinery and floor-to-ceiling windows to the magnificent city skyline, will energise you and your workout. For those who prefer a calming relaxation, pamper yourself with signature treatments and massages at our

Angsana Spa

, the award-winning sister brand of Banyan Tree Spa. With all the wellness facilities, a long stay at Hotel ICON will have your friends and colleagues complimenting your ethereal and healthy glow.

Enhanced Safety and Hygiene Measures

Since the beginning of the pandemic, many hotels have adopted strict measures to ensure hygiene for all guests and residents. Hotel ICON is the first hotel in Hong Kong certified with IEQ (Indoor Environment Quality) for all guest areas by SGS. To ensure our guests at Hotel ICON are well protected, negative air pressure is applied to all guest rooms as an isolation technique to prevent cross-contamination. UV Light air purifiers are installed in The Silverbox Ballroom and The Market, and airDefender™ antiviral coating works have been applied to hotel premises, utilising long-lasting technology that inhibits bacteria and virus growth to provide a carefree and safe experience for guests. Together with a round-the-clock concierge, our front desk staff is happy to provide round-the-clock assistance to give all our guests peace of mind. Learn more about our precautionary measures here.

Spacious Suites with Comprehensive Amenities

Finding a short lease in Hong Kong can be a bit challenging, let alone one with all the daily essentials and major utilities included. Stylishly appointed, all rooms at Hotel ICON feature a contemporary interior and exquisitely selected furnishings, offering an abundance of space and luxury. Our suites with a separate sitting room and walk-in closet command a stunning 280-degree view of the Victoria Harbour, Kowloon district and beyond.

Furniture, bills for electricity, water, gas, internet, and all other miscellaneous expenses involved – just the idea of these could be exasperating. Save yourself all that headache by living in a hotel where these are all-inclusive. At Hotel ICON, the in-room amenities are handpicked by our expert team, ensuring a chic, comfortable, and convenient experience for all our long-stay hotel guests. Our spacious rooms and suite come with an ergonomics workstation, in-room mini-fridge, smart TV with satellite, unrestricted bandwidth WiFi, ample outlets of electronic devices along with complimentary toiletries, water, coffee, tea, and all the basics you need. Pack a suitcase and you are all set. Talk about a breezy move!

International Gourmet from Dawn to Dust

Complimentary in-room coffee isn't all you can find living in a hotel. At Hotel ICON, guests can indulge in different cuisines at our three restaurants and enjoy our acclaimed delicacies – from Cantonese fine dining to exuberant buffets – that will satisfy even the pickiest eaters and connoisseurs with the toughest palettes. Our plethora of culinary choices at Hotel ICON, alongside 24/7 room service, take care of all your culinary needs, from breakfast to late-night snacks
Looking for Long Stay Hotel in Hong Kong?
Whether you are new to the city or permanently in transit, Hotel ICON is sure to make your stay in Hong Kong hassle-free and one to remember. Hotel ICON offers 262 stylishly appointed rooms and suites for extended stays, perfect for those who are constantly on the go. Check out the unbeatable offers on long-stay packages at our ICON Residences today! For those who are on a shorter stay, don't miss out on our Stay Longer, Save More offer.