Music Memory Lane with KEF
Guests are invited to reminisce over the greatest classics of all time inside thematic pop-up suites. To strike the right chord with music lovers, Club 80 Harbour Suite, Club 65 Studio Suite and Designer Suite by Vivienne Tam lend themselves to a memory lane of significant genres of music – British Rock 'n' Roll, Legends of 80's Cantopop and Cool Jazz. Above & Beyond Lounge is also equipped with the cutting-edge art of the possible – BLADE TWO, to feel the magnificent sound of music before kick starting the musical journey.
Each thematic pop-up suite experience includes a specially curated culinary and cocktail menu that mirror the legends, and guests can stream a selection of movies prepared by the hotel or enjoy the Spotify playlist curated by renowned DJ, Dr. Wong Chi Chung, for a personalised in-room experience.
Package includes:
One-night stay for 2 persons
Complimentary in-room small bites and special cocktails for two
Unlimited usage of in-room KEF speakers
Complimentary access to selected movies and Spotify playlist
Complimentary Club access with afternoon tea and evening cocktails at Above & Beyond Lounge
Complimentary valet parking per car per room
One hour private music tour and HKS1,000 coupon at KEF Music Gallery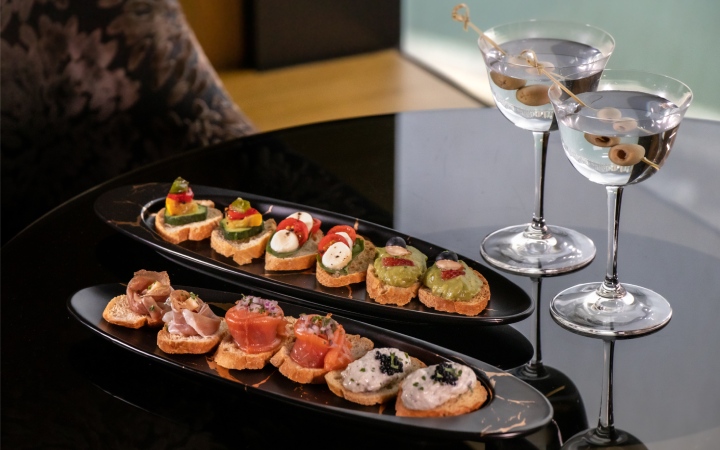 C80

–

British Rock 'n' Roll in full swing
Inspired by British music legends, John Lennon and David Bowie, the spacious
Club 80 Harbour Suite
showcases the very best of British pop culture. Featuring the legendary photos tribute to David Bowie and fascinating documents about The Beatles from the BBC Archives and "David Bowie's postcard collection, this stylish space captures the eccentricity of two of the world's most iconic artists. The collaboration has amplified the in-room listening experience KEF's newly launched LS50 Wireless II, guests can enjoy the clear, transparent sound that packs a punch.
C65

–

Discover the golden era of Cantopop
Club 65 Studio Suite
embodies the 80s golden era of Cantopop, together with an array of vinyl and book collection to rediscover the aesthetics of '80s pop culture. Empowered with EGG Duo and LSX Soundwave Edition, guests can enjoy the music playlist packed with the greatest hits.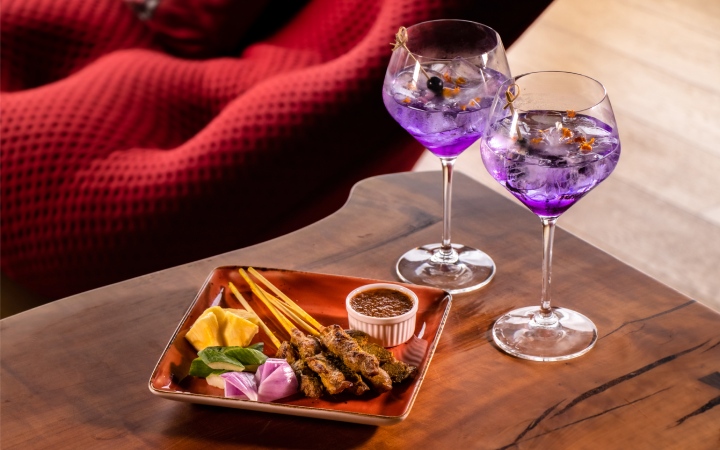 Designer Suite by Vivienne Tam

–

Celebrate the Jazz Age in style
Designer Suite by Vivienne Tam
is transformed with themed accessories inspired by the Paris Street to celebrate the Jazz Age. To satisfy everyone's audio needs, Hi-Fi speakers including REFERENCE 1 and LS50 Wireless II are all equipped inside the suite to spice up guests' sensory journey.
Pricing Summary:
Date: 1 October to 30 November 2020
C65 Cantopop Suite: HK$3,800* up
C80 British Rock 'n' Roll Suite: HK$4,600*up
Jazz in style Designer Suite by Vivienne Tam: HK$5,100*up
*Prices are subject to a 10% service charge

WHAT'S ON